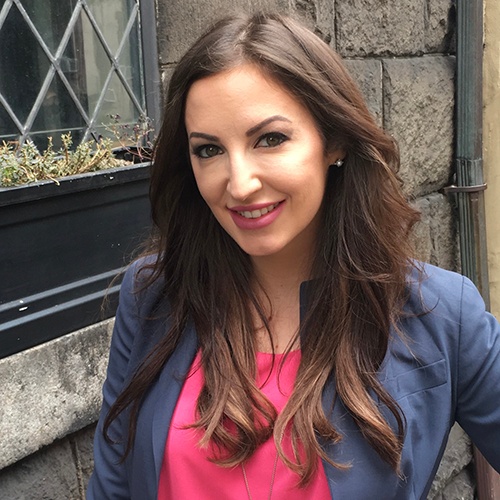 Minim to exhibit and speak at WISPAPALOOZA 2019
It's that time of year again! Next week, Minim is headed to Las Vegas, NV to join WISPAPALOOZA 2019, the 9th annual show hosted by the Wireless Internet Service Provider's Association (WISPA). As a vendor member of WISPA, we're eager to be back with the WISPA community to share our managed WiFi and IoT security solution with the fixed wireless industry. A lot has changed since we exhibited last year, and so, here's a bit more on what we'll be up to at the show.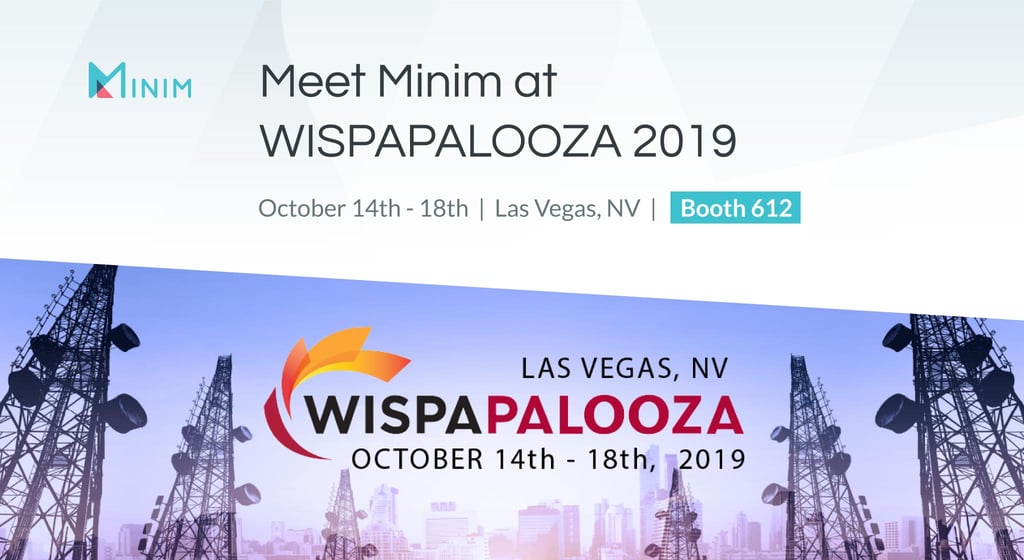 WISPAPALOOZA 2019, referred to as the 5-day event of the year, is the largest gathering of fixed wireless industry professionals. The event brings together WISPs, equipment suppliers, and vendor members of WISPA, all of whom collectively support millions of business and homes. The event will include more than 60 interactive sessions that tackle key areas of interest, such as:
Regulatory updates and key initiatives
Specialized technical trainings
Business and financial strategies
Sales, marketing, and HR best practices
More than 160 exhibiting companies will share the latest industry innovations at the show, and there will be a handful of keynotes and panel discussions.
New to the WISPA community? Check out my WISPAPALOOZA 2018 recap to see what you can expect from WISPA shows!
See the Minim platform in action
Stop by Minim booth 612
In booth 612, you can find the Minim team demonstrating our managed WiFi and IoT security platform for WISPs to unlock higher ARPU and transform the subscriber's WiFi experience.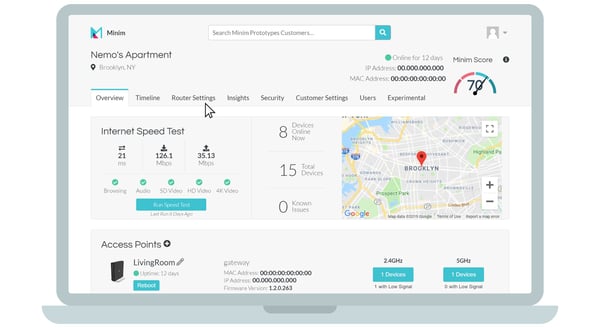 Sneak peak of the Minim platform
A lot has changed since our exhibit at last year's WISPAPALOOZA. In the past year's time, we've accomplished the following to better support our WISP customers:
Interested in learning more? Visit us at booth 612 to see Minim in action.
Hear from the Minim team
Mark these sessions on your calendar!
In addition to exhibiting in booth 612, you can find Minim speaking on these panels:
Advanced Layer 2— Minim Senior Engineer Marc Perea will speak on this panel on Thursday, October 17, from 9:15 am - 10:15 am PT in room Brasilia 2.
Real World Examples to Increase Employee Engagement— Minim SVP Customer Success Andy Piggott will moderate this panel on Thursday, October 17, from 10:30 am - 11:30 am PT in room Brasilia 1.
See you at #WISPAPALOOZA
We hope to see you in Las Vegas next week! Tweet us @MinimSecure with #WISPAPALOOZA if you'll be there.
---
More WISPA updates you may be interested in: