Minim and Aerez to exhibit at WISPAMERICA 2019
Are you attending WISPAMERICA 2019? We'll see you there
In just a few days, Minim and Aerez will be joining the Wireless Internet Service Providers Association (WISPA) for WISPAMERICA 2019, the 7th annual WISPAMERICA show. Taking place in Cincinnati, OH this year, the show is slated to bring in over 90 exhibitors, feature more than 50 interactive sessions, and attract leaders from the fixed wireless broadband industry. As vendor members of WISPA, we are really looking forward to this event!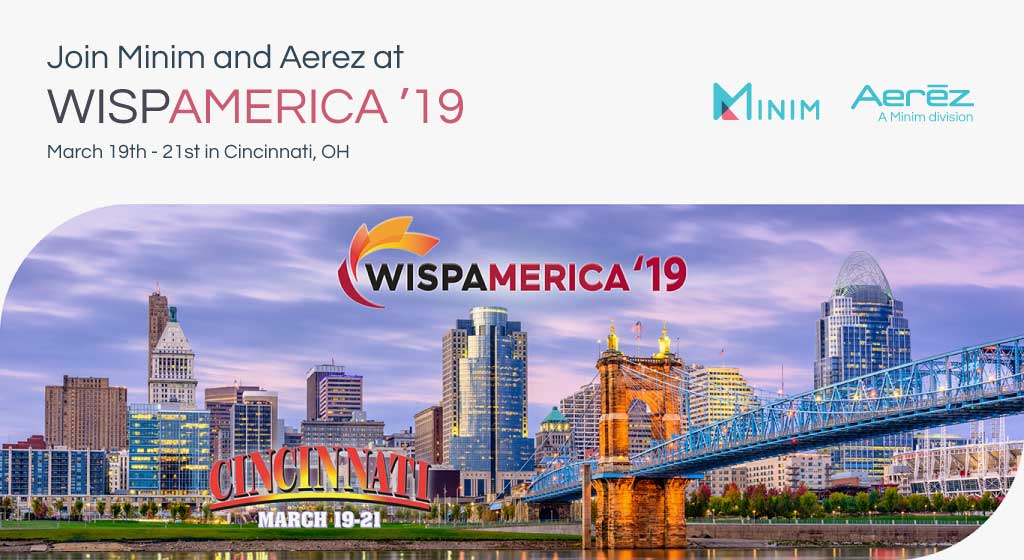 Joining the WISPA community
Last year, Minim exhibited and spoke at WISPAPALOOZA 2018. While there, we participated in discussions on starting a WISP and leveraging top-notch customer experiences as a competitive edge. (Check out our full WISPAPALOOZA 2018 recap!) As a WISPA vendor, we are grateful to have had the chance to learn more about the WISP business.
Aerez, a Minim division and a WISPA vendor, is also no stranger to the WISPA community. Minim Director of Customer Success, George Zarebski, highlights their experience at last year's WISPAMERICA 2018 show:
"Last year was an amazing event. The Aerez team was able to catch up with our partners (customers), make new acquaintances, and join in on the numerous conversations highlighting managed WiFi services for WISPs. We're excited to be be back again at our 4th WISPA show to resume these conversations, and to share our Minim-Aerez product roadmap with the WISPA community."
This time around at WISPAMERICA 2019, you can find Minim and Aerez together at booth 620— Learn more about our exhibit below.
Meet Minim and Aerez at WISPAMERICA 2019, booth 620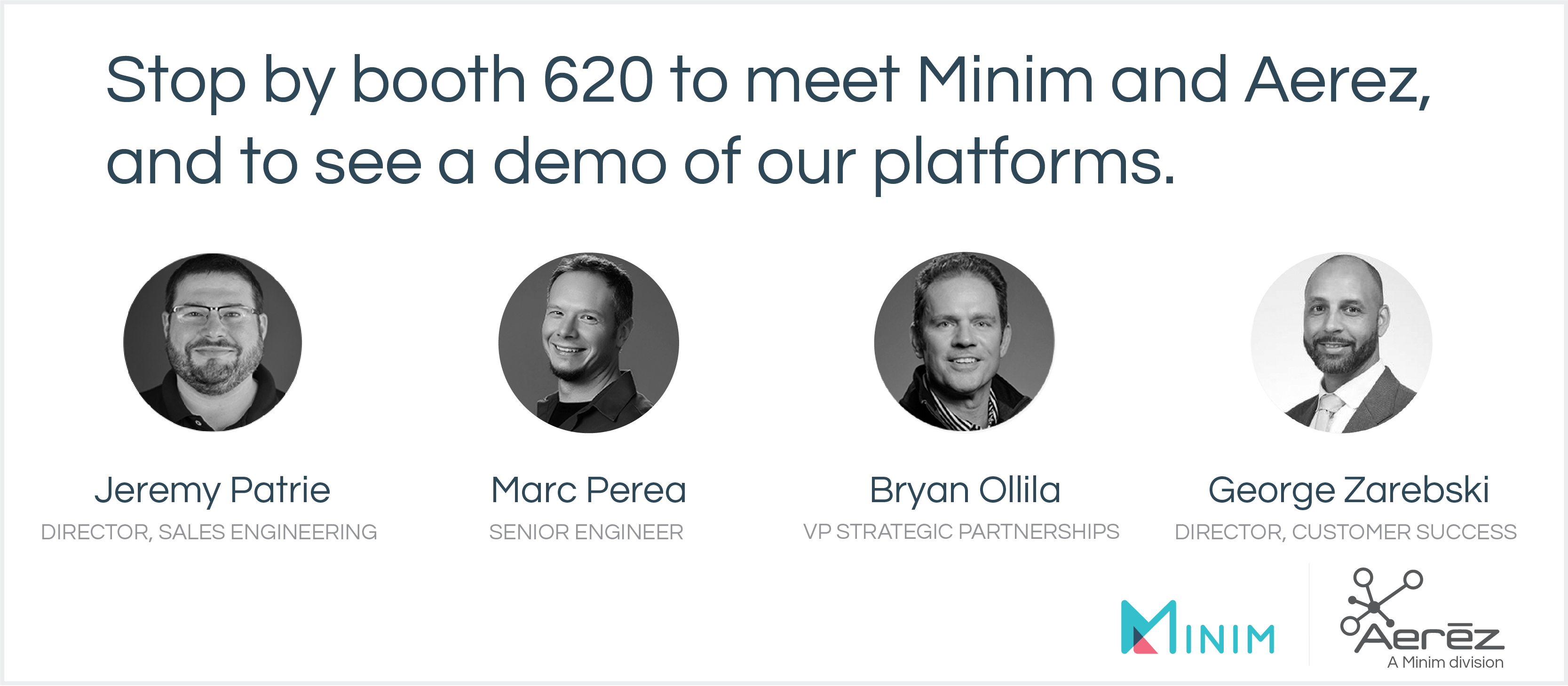 At the exhibit, we will be demonstrating how our residential managed WiFi solutions can help WISPs transform the customer and IoT support experiences. Minim is the only managed WiFi and IoT security solution built for WISPs that offers freedom of application and hardware choice. Now with Aerez, Minim provides WISPs with: unprecedented visibility into home networks, an expansive hardware selection, advanced Quality of Experience (QoE) functionality, and cutting-edge IoT fingerprinting and security capabilities.
Interested in learning more? Come by booth 620 to see Minim and Aerez live in action! Here's a sneak peak at what our solutions provide:
Visibility into subscriber home networks in our intuitive portal
A user-friendly mobile app for subscriber self care
Advanced QoE to subscribers
Access to diagnose common network and device issues in real-time
Visibility in what's connected to the network with device-friendly names
Device signal strength and bandwidth consumption
An easy way to manage router firmware with automatic updates
Security around all connected devices in the home
AI-powered network recommendations for remote intervention, and much more!
See you at #WISPAMERICA19!
Let us know you'll be there— Tweet us @MinimSecure with #WISPAMERICA19
More WISPA updates you may be interested in: