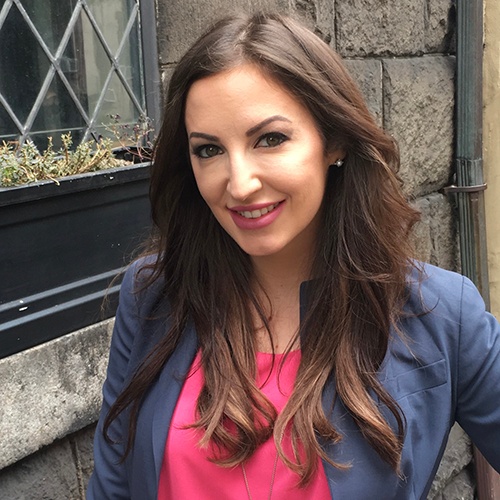 Made for MikroTik: Minim launches MikroTik support and cloud agent
Today, we are announcing support for MikroTik routers on the Minim platform as well as a new router integration path, Cloud Unum. With this announcement, Minim has been certified as a Made for MikroTik software partner. We are excited to support MikroTik, a globally-leading equipment provider for Wireless Internet Service Providers (WISPs), as part of our commitment to delivering freedom of choice on hardware to our customers.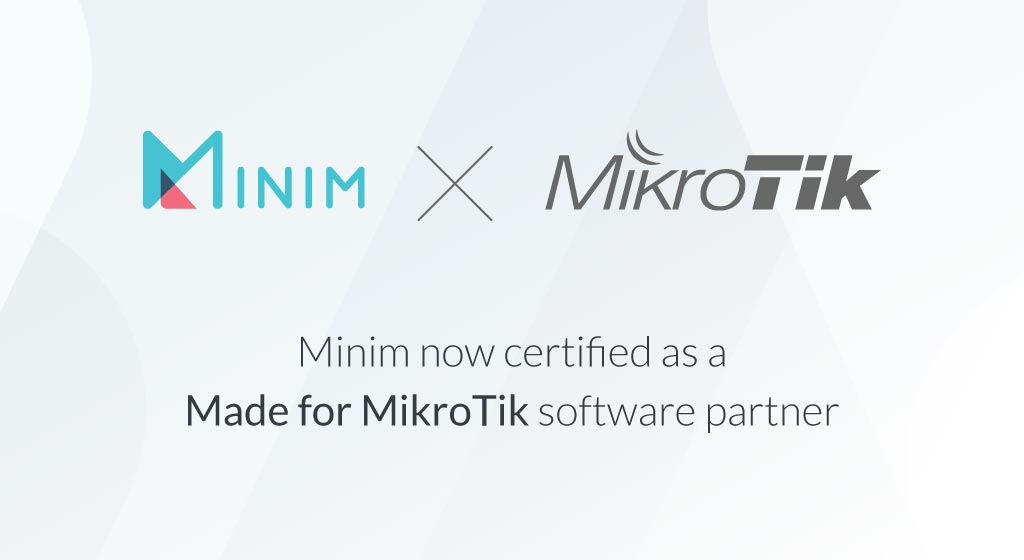 Minim is Made for MikroTik
Minim helps network operators deliver AI-driven device fingerprinting, network optimization, and security to subscribers through Minim-enabled devices, which now include the following MikroTik models:
We are in the process of integrating additional devices; all integrations to date can be found in the Minim Certification Program. This program guarantees a high standard of hardware performance via rigorous lab testing of network throughput, packet handling stability, and WiFi performance.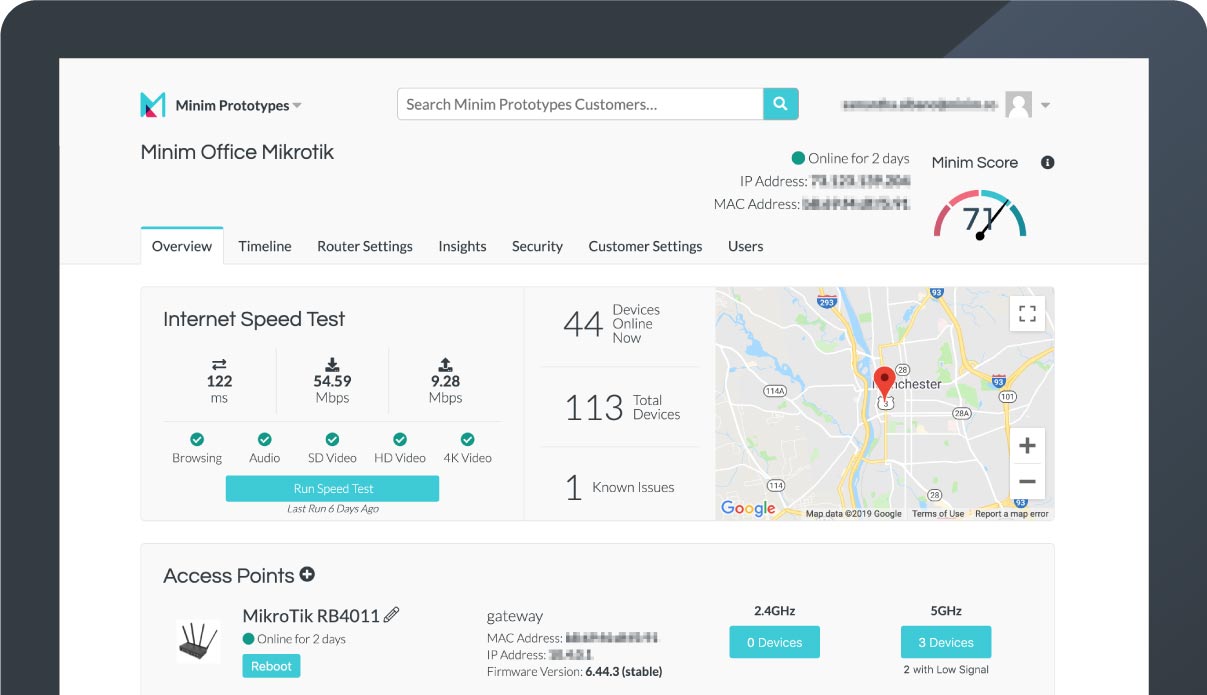 Example of MikroTik RB4011 on the Minim platform.
Introducing Cloud Unum, Minim's Cloud Agent
Powering this MikroTik integration is Cloud Unum, a cloud-hosted middleware agent that accelerates time-to-market for the Minim solution with partner router OEMs.
"We've already made our open source agent, Unum, extremely light-weight for any Linux-based router to securely and efficiently stream home network telemetry to the Minim cloud," said Alec Rooney, Founder and CTO at Minim.

"Now, we've moved Unum to the cloud, enabling any router with sufficient APIs to support Minim's features. Cloud Unum ensures network telemetry is received and processed for our platform to perform AI-driven fingerprinting, network optimization, and security. We're glad to bring this agentless approach to market, and we're especially excited to support MikroTik for our WISP customers."
We will be demonstrating the Minim platform and featuring select device integrations at the upcoming National Cable Television Cooperative (NCTC) and America's Communications Association (ACA) The Independent Show, taking place in Chicago on July 28-31, 2019. Find us at booth #332 or contact us for a demo today!