Minim on the move: WISPAPALOOZA, BBWF, and prpl Summit
Last week, Minim traveled to Las Vegas and Amsterdam to join some of the largest shows put on in the broadband industry. And this week, we're on the move again! Here are some highlights from last week's events and more details on what we'll be up to in Berlin.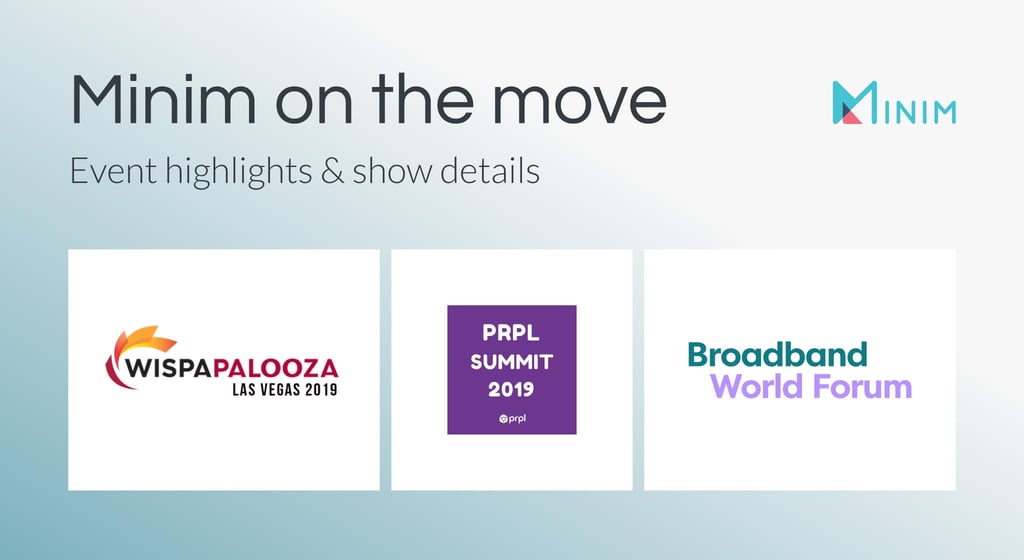 WISPAPALOOZA 2019
Oct 14-18 | Las Vegas, NV
Known for being the largest gathering of fixed wireless industry professionals, WISPAPALOOZA 2019 did not disappoint last week. Minim SVP Customer Success Andy Piggott, Minim VP Business Development John D'Amato, Minim Business Development Representative Hassan Essa, and Minim Senior Engineer Marc Perea could be found at the Minim booth and multiple sessions.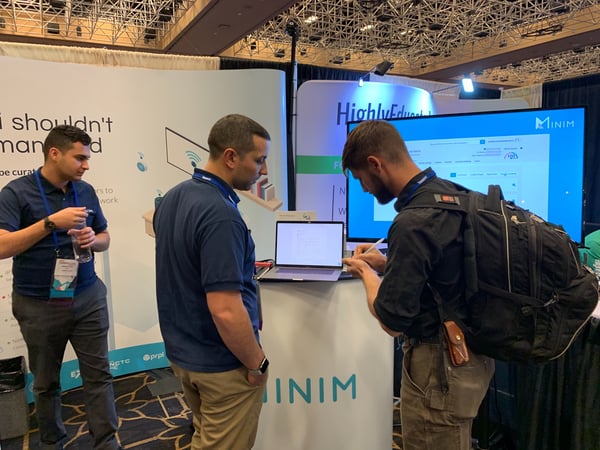 John and Hassan manning Minim booth 612, where we demoed our managed WiFi and IoT security platform, showcased Minim Certified Devices, and raffled off devices for the smart home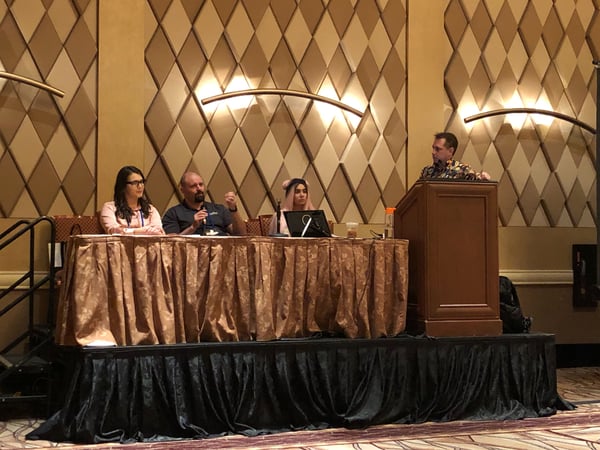 Andy moderating a panel on how WISP owners can run more efficient businesses by increasing their employee engagement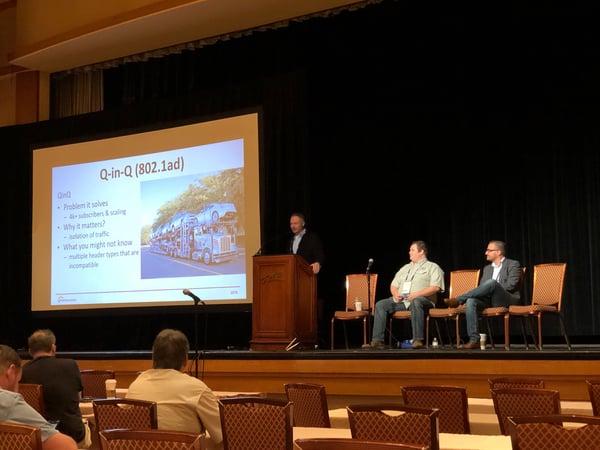 Marc speaking on a panel that covered all things MikroTik, specifically Layer 2 configuration on the MikroTik platform
Additionally, Minim made an appearance in the WISPAPALOOZA 2019 Show Daily magazine with articles written by Minim CMO Nicole Hayward on WiFi security in the smart home era and becoming a Made for MikroTik software partner.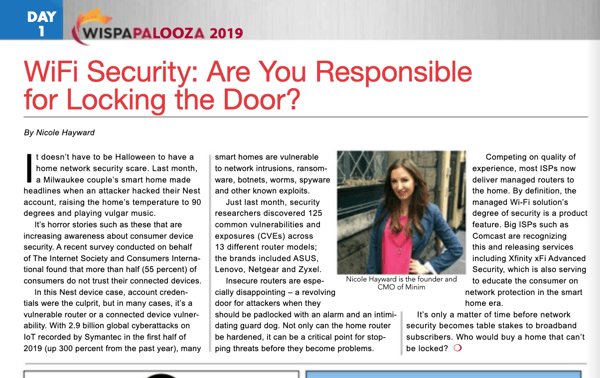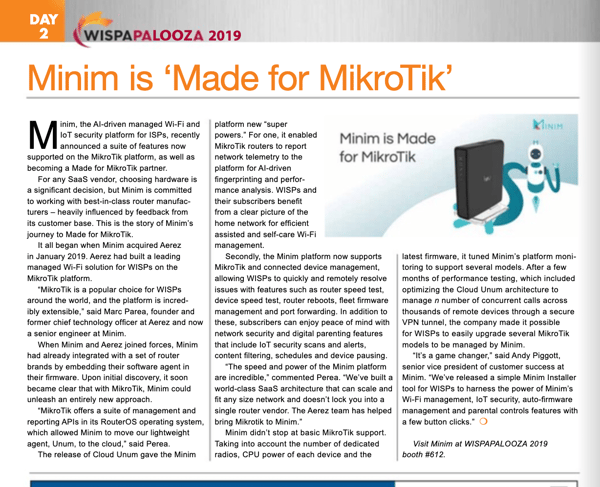 Broadband World Forum 2019
Oct 15-17 | Amsterdam, Netherlands
Last week, Minim CMO Nicole Hayward and Minim CTO Alec Rooney were in Amsterdam for the global communications' industry's largest event— the Broadband World Forum (BBWF). For the 19th consecutive year, the BBWF gathered industry professionals, network operators, solution providers, and more to share key innovations and latest happenings for the industry. Here's Nicole's play-by-play of some of the event's main highlights:
"We're living in an interesting time with the connected home... 70% of [broadband] customers in Spain have a problem with their WiFi. That's a problem we can fix. Fully managed solutions is an answer to that." -Endika Miragaya, @VodafoneGroup @MinimSecure #BBWF pic.twitter.com/e3v3oaxXNj

— nicole (@nicolechirps) October 15, 2019
Just heard 👂: 3/4 of new @Broadband_Forum members are in the connected home space. -Geoff Burke at #BBWF. Shows the importance of WiFi QoE for the smart home. @BBWorldForum pic.twitter.com/MAnwyO7JMn

— nicole (@nicolechirps) October 15, 2019
"A long time ago...
In an Internet far far away...
WiFi used to be simple."

-Ronan Kelly, CTO, @ADTRAN ✨

#BBWF #smarthome #WiFi @MinimSecure @BBWorldForum pic.twitter.com/Li6BymAzJA

— nicole (@nicolechirps) October 15, 2019
Started my day with an awesome @Irdeto presentation of #TrustedHome at #BBWF.

Want a demo? Tweet for details! @BBWorldForum #ParentalControls #IoTSecurity #WiFiOptimization #OpenStandards #prpl #HardwareAgnostic pic.twitter.com/Zj2MeLoT2J

— nicole (@nicolechirps) October 16, 2019
prpl Summit 2019
Oct 23-24 | Berlin, Germany
Minim CTO Alec Rooney is back in Europe this week to join prpl Summit 2019, an annual conference organized by the prpl Foundation to help shape the following year's conversations around open source CPEs. This year's two-day event is set to cover topics related to open source mesh WiFi, containerization, and CPE stack harmonization. Check back next month as we share more about the event and Minim's involvement with the prpl Foundation as a key contributor to the prplMesh open source project.
---
More WISPA updates you may be interested in:
Like this blog?
Subscribe to our newsletter.