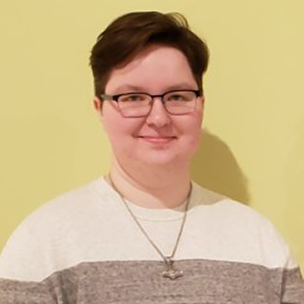 Minim to exhibit and speak at WISPA2020
Although the pandemic has caused the cancellation or reformatting of many popular conventions this year (originally including WISPAPALOOZA 2020), WISPA2020 has now been given the green light—and Minim will be there!
The Wireless Internet Service Provider's Association (WISPA) will be hosting a limited-attendance event from Oct. 20 - 22. As a vendor member of WISPA, we're excited to reunite with the WISPA community to share our IoT security solution with the wireless ISP industry for the third year in a row.
WISPAPALOOZA (WISPA2020 this year) is considered the biggest gathering of fixed wireless industry professionals. The event brings WISPs, equipment suppliers, and vendor members together to exchange industry tips and tricks for building a better support system for millions of businesses and homes.
This year's event will include more than 15 sessions that will touch on:
Managing your workforce
Building an effective wireless and fiber hybrid strategy
Helping schools and communities to quickly get up and running on wireless internet
Funding in the COVID era
...and much more!
Although the original WISPAPALOOZA 2020 event was canceled out of safety concerns for attendees, the WISPA 2020 will feature a limited-attendance event located in Las Vegas as well as virtual sessions to be live-streamed alongside a live chat app. In-person attendees will be split into different socially-distanced session rooms with a limit of 50 (masked!) attendees per room.
While Minim will still attend as an in-person exhibitor, we also want to make certain that anyone who chooses not to attend in person can also meet with us. That's why we've created a form for those interested to sign up and meet with us both in-person and virtually to best fit everyone's preferences.
What's new with Minim?
Since our last showcase at WISPAPALOOZA 2019, Minim has made some improvements to our platform, developed brand-new features, and made some pretty big accomplishments including:
The Minim team at WISPA 2020
In addition to seeing us at Exhibit 123, you can find the Minim team hosting these scheduled panels:
COVID - Impact on your business - Minim's SVP of Customer Success Andy Piggott will host this panel on Thursday, Oct. 22 from 2:45 p.m. to 3:45 p.m. PT
Why market when I cannot keep up with sales already? - Minim's Customer Success Manager Abbi Hubler will host this panel on Thursday, Oct. 22 from 9:15 a.m. - 10:00 a.m. PT
Whether in-person or virtual, we hope to see you at WISPA 2020! Tweet us @MinimSecure with the hashtag #WISPA2020 if you're attending.