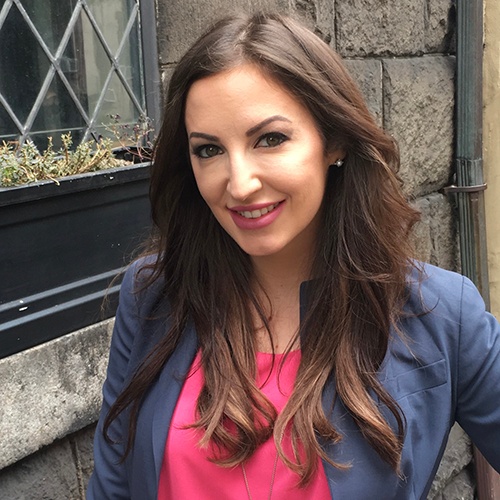 ISP Supplies and Minim launch partnership at WISPAMERICA 2020
The annual WISPAMERICA conference held by the Wireless Internet Service Providers Association (WISPA) kicks off a week from today, and we have some exciting news to share!
Not only will Minim be at the show both exhibiting and speaking, we will also be debuting our new partnership with leading networking equipment and services provider ISP Supplies.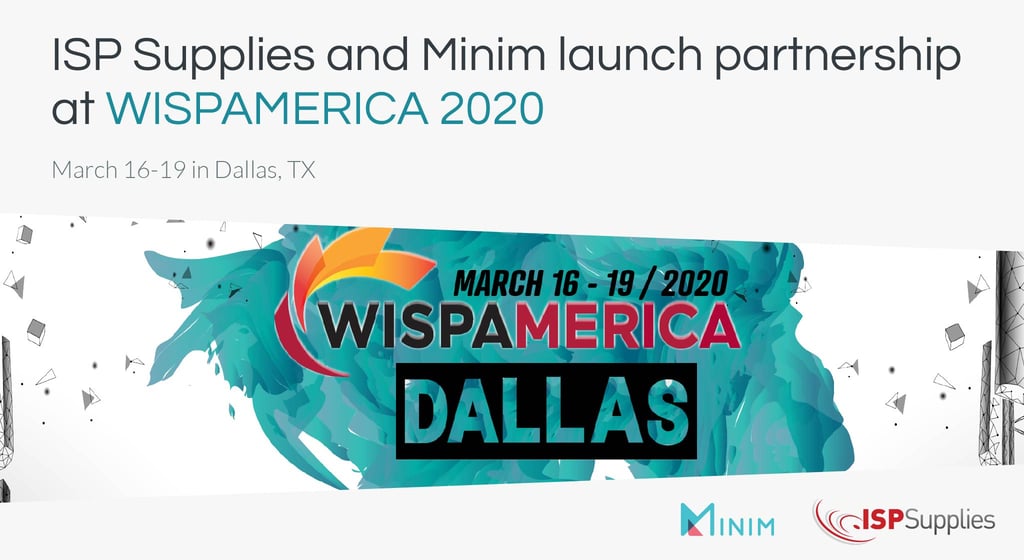 ISP Supplies was founded in 2009 as a provider of networking solutions, specializing in products for WISPs. As a WISPA vendor member, their solution portfolio includes equipment and products from leading manufacturers such as: Ubiquiti Networks, MikroTik, Mimosa Networks, and Baicells.
ISP Supplies to deliver managed WiFi and IoT security for WISPs
Now as a Minim certified partner, ISP Supplies has added to their expansive WISP solution set with managed WiFi and IoT security services for the connected home.
"We are very excited to add Minim to our portfolio of solutions," said Hunter Pottorff, Assistant to the General Manager at ISP Supplies. "After extensively testing the platform, we are sure Minim will help our WISP customer base optimize installs, reduce truck rolls, and deliver an enjoyable WiFi experience. We are looking forward to feedback from our customers on how Minim was able to boost their bottom line and subscriber satisfaction across the board."
At WISPAMERICA 2020 next week, ISP Supplies will demonstrate Minim's hardware agnostic and Made for MikroTik platform, which includes network care and personalization tools for both WISPs and their subscribers.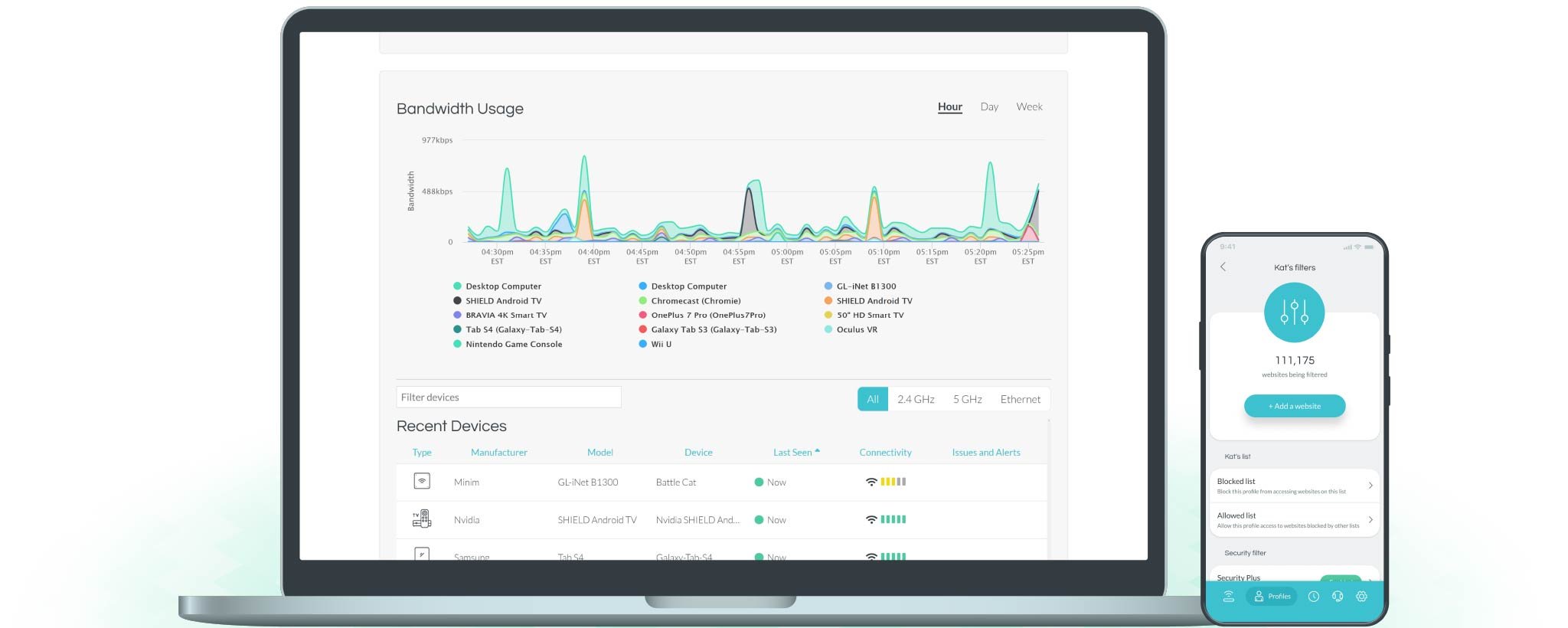 Snapshot of the Minim Care Portal for WISPs and the newly released Minim App 2.0 for subscribers
"We are thrilled to expand our partnership network with ISP Supplies ahead of WISPAMERICA 2020," said Tyler Craig, VP Channel Sales at Minim. "As a WISPA vendor member like ourselves, ISP Supplies understands the unique challenges faced in the fixed wireless industry. Moreover, the company is tuned into which solutions are best suited for WISPs of all sizes. We can't wait to see how ISP Supplies customers transform their broadband delivery with our turn-key solution and their trusted support."
Visit ISP Supplies in WISPAMERICA booth 1021/1023 to learn more and to see a live Minim demo. Plus, you'll be able to enter your name into a raffle to win a connected device!
COVID-19 Notice: As of today, WISPAMERICA is still scheduled. Should anything change, we will post an update for our community on how to get a virtual introduction to Minim.
---
More WISPA updates you may be interested in: