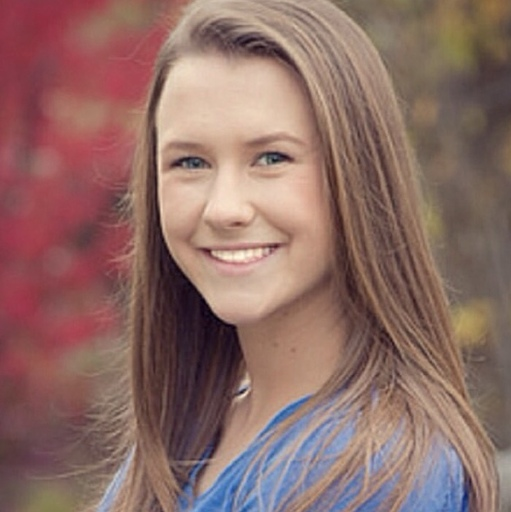 Minim takes next step in delivering safe WiFi worldwide: Nicole Zheng announced as President and CMO
After a pivotal year at Minim, it's time to reflect on what we've accomplished and who's helped us get there. A unanimous board vote solidified Nicole Zheng's elevation to Minim President on June 30, 2021. Already CMO and cofounder of original Minim, Zheng will take on a broader leadership role in company management under CEO Gray Chynoweth while continuing to spearhead marketing operations. For Minim, this marks an exciting era of opportunity in which our fast-paced growth meets Zheng's long-term vision and eye for detail.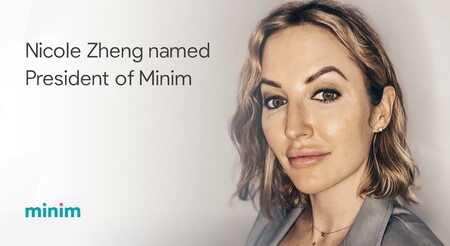 From cofounder to Minim President: It's onwards and upwards for Nicole Zheng and the team
Minim has grown from a small tech startup to the creator of innovative internet access products under the globally recognized Motorola® brand as a result of a December 2020 merger between Minim and Zoom Telephonics. Zheng's forward-thinking leadership has helped guide the way. As Minim's CMO, she set an early tone for open collaboration and tactical problem-solving that has propelled our company forward. Nicole's hyper focus on detail likely stems from her time spent earning her B.S. in Materials Science Engineering and B.S. in Engineering and Public Policy from Carnegie Mellon University, as well as her business certifications from The Wharton School Online.
Balancing this analytical, data-driven background with the creative vision of a marketer, Zheng has set Minim on a promising trajectory:
"Nicole has been pivotal in driving our three consecutive quarters of record-breaking revenue growth," said Gray Chynoweth, Minim CEO. "She designed the go-to-market strategy that created traction for our software with more than 100 ISPs and now leading retailers. She built a marketing team that has propelled Minim's products to category leaders on Amazon— more than doubling our historic Amazon Prime Day performance just last week."
Minim ended 2020 with record-high revenue growth of 30% year over year
, the result of several momentous product launches, partnerships, and expansions. Some of the highlights include:
With product launches in leading retailers like Walmart, Amazon, Target, and more, Minim's Motorola devices became the fastest-growing cable modem brand of 2020. Nicole's keen awareness of the consumer market helped drive this accomplishment— a talent she has come to be known for both at Minim and as advising CMO to deep tech startup Aliro Quantum.

Zheng's tech expertise traces back to her prior positions as Chief Marketing Officer at cloud software companies Antidote Technologies and OnSIP (ACQ: Intrado). She is also a former board member of Alliance of Channel Women, a nonprofit that supports women in the telecom and broadband services sectors. For her dedication to the field and her far-reaching accomplishments in innovative leadership, Zheng was recognized by Entrepreneur as a Top Female Founder in the United States in 2020.
Beyond experience and accolades, a good indicator of passion in any field is continued research. Nicole frequently publishes thought leadership pieces on topics like buyer behavior post-pandemic and the implications of the remote work movement on IT. She joined Parks Associates at CES 2021 to share actionable takeaways for ISPs looking to combat revenue churn and adapt to the fall of the traditional service bundle. Then, a few months later, she returned to deliver a visionary insights panel at the 2021 CONNECTIONS Conference, outlining a roadmap for ISPs to expand their customer base beyond the home.
As an emerging voice in the tech and telecom spheres, Nicole will continue keeping a pulse on the broader business and consumer markets while helping to design Minim's future:
"I am excited to lead our next phase of innovation and global expansion," said Zheng. "I feel lucky to work with this team of incredible technology and customer-experience leaders. Together, I'm confident we will execute on our strategies to deliver intelligent and secure WiFi to homes around the world."
Minim is already taking strides towards making this happen. Just last week, we uplisted to the NASDAQ, marking an exciting start to Q3. Trading of Minim's shares is expected to begin at the market open on July 7, 2021, under the same symbol "MINM".
To learn more about Minim, visit www.minim.com. For more information about Minim Investor Relations and to sign up for email notifications, visit ir.minim.com.
To read the official press release for this announcement, visit www.Globalnewswire.com.