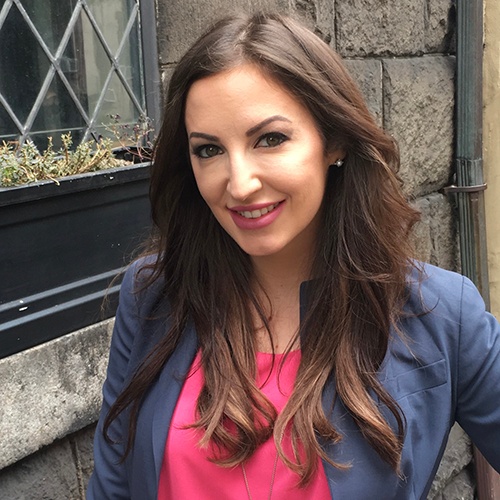 Consumer buyer behavior post-pandemic
Retail is changing. The pandemic has shifted consumer priorities and created new shopping norms. Approximately one year after society adapted to social distancing, thousands of the world's leading brands and retailers are turning to User Generated Content (UGC) for a glimpse into how the world has tilted. And Minim is one of them. Partnering with leading retailers to deliver Motorola brand home networking products, we took a deep dive in the latest buyer behavior data and predictions in 2021 and beyond. Here are some highlights.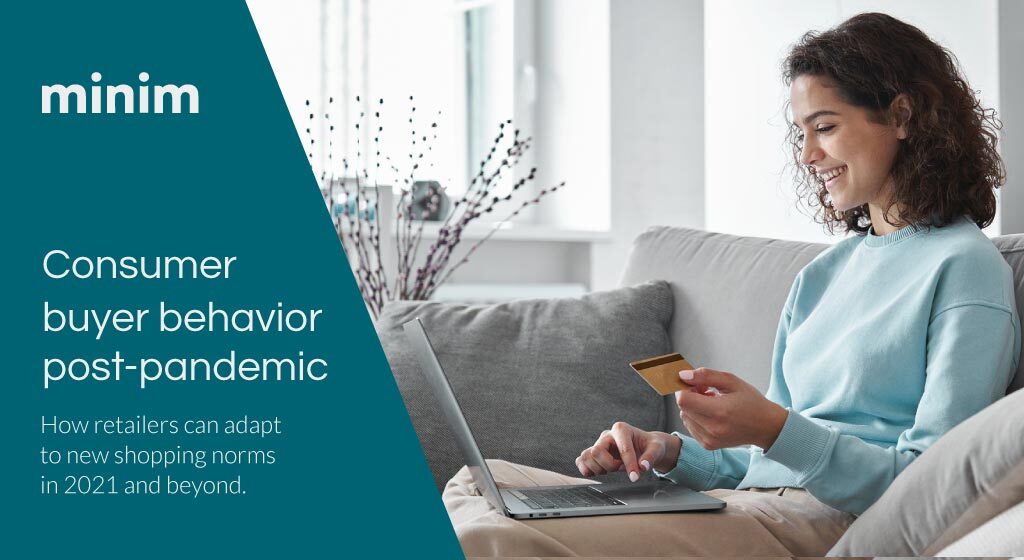 Geography still counts
Changes in online vs. offline shopping patterns were location specific, a function of different reactions by countries, states, and counties to the pandemic. Last month, Bazaarvoice released an in-depth survey featuring insights from 6,000 shoppers in regions of the United States, Canada, Mexico, Europe, and Australia. While some countries had fewer shoppers affected by lockdowns, others, like Great Britain, are now reporting that 55% of shoppers would prefer to shop digitally over in-store next year.
A staggering 96% of the adult US population is now willing to shop online, with participation levels varying by state. Retailers should check the key findings for their current retail location and plan accordingly for 2021. Bazaarvoice offers a great analysis of this demographics-based divide in their report, Shopper Experience Index 2021: Rethinking the Approach to Retail.
How important is social commerce in a retail strategy? #Important
Purchasing products on social media platforms, i.e. social commerce, grew by 35% in 2020. It's no wonder. The average shopper spends 36% of their budget online and a daily average of 2 hours and 24 minutes on social media. Likewise, Mastercard recently released research on buying habits in England, unveiling a 43% rise in social shopping as Brits turn to Facebook, Instagram, and TikTok.
Luckily, retailers now have a plethora of tools at their disposal. Beyond UGC with videos and brand hashtag challenges, TikTok now lets creators sell merchandise through the app. And in October 2020, the company launched a partnership with Shopify to manage sales in one dashboard. Instagram now offers shoppable posts and checkout with Instagram, which has been rolling out since 2019. Snapchat has introduced a 'Buy Now' button since 2018 and recently released a shoppable AR 'Try On' campaign with Gucci. Facebook offers product tagging and just launched Facebook stores last year.
Shoppers want security and privacy
The year 2020 brought heightened cybersecurity awareness in the news. From the SolarWinds supply chain hack, to Biden's Twitter account hack, to election concerns, to a whopping increase in sophistication in home malware attacks, consumers have been reminded of the importance of data protection. We already knew that payment security concerns are a top 10 cart abandonment reason— It's never been more important to implement and communicate a secure checkout experience than now.
This past year also brought us the California Consumer Privacy Act (CCPA), which mandates increased transparency, a broadened definition of personal data from GDPR, new consumer rights, limits on differential treatment, data lifecycle management, third-party risk mitigation, and information security. For retailers, this legislation has led to investments in compliance while staying competitive with actionable buyer insights. But, it's also a great opportunity to revisit brand building through trust. To that end, PwC has recently published a great resource, Data Privacy, Retail, and Consumer Goods: Meeting the Needs of CCPA, Consumers, and The Bottom Line.
The benefits of omnichannel marketing
Businesses that offer multiple channel and device options for their shoppers achieve 91% greater year-over-year customer retention rates than those that don't. The key to successful omnichannel marketing is customer-centric design. This past year, Minim saw big wins in our product sales in retail stores with seamless curbside pickup. As the pandemic wanes and the pendulum sways back to more in-store options, retailers can expand their reach and transform their bottom line by integrating their shopping and support experiences across platforms and environments.
Augmented reality is a retail reality
The ability to engage with products by touching, seeing, and trying them on is a distinguishing factor that inspires in-store purchases, and 46% of consumers still prefer shopping in-person to online.
Luckily, there are several proven methods and new technologies to bring this experience into shopper's homes, one of which is intriguing customers with samples. Retailers who have capitalized on these special brand offerings, like Cure Hydration's experiment with Walmart, have seen revenue-driving results.
For higher Average Selling Price (ASP) products, of course, samples aren't an option. But Augmented Reality is. According to recent Google consumer insights, products advertised with VR/AR content saw a 94% higher conversion rate, and more than 90% of Americans currently use, or would consider using, AR for shopping. Looking to create immersive experiences? There's Shopify AR, Nexttech AR, Vertebrae, Poplar.Studio, and more services out there to help.
Promoting your brand values
In the wake of Covid-19, ethical consumption is on the rise (Accenture). Shoppers prefer to buy from brands that align with their values and will stop purchasing from companies that exacerbate their social, economic, or environmental concerns. Put simply, shoppers no longer just want your products or services, they want to believe in your mission.
The ERP Environment journal recently published a great resource to help businesses better understand ethical management, Consumer behavior and corporate social responsibility: An evaluation by a choice experiment.
Here at Minim, we're getting involved with programs like the Microsoft Airband Initiative to close the urban-rural digital divide. (Be sure to join our newsletter if you'd like to hear more about this work or discover ways to get involved!) It was also great to see Best Buy recently commit more than $44 million to diversity, inclusion, and community efforts. That's what we're talking about.
We hope you enjoyed some of these insights. For more, subscribe to Minim's newsletter below.
Like this blog?
Subscribe to our newsletter.