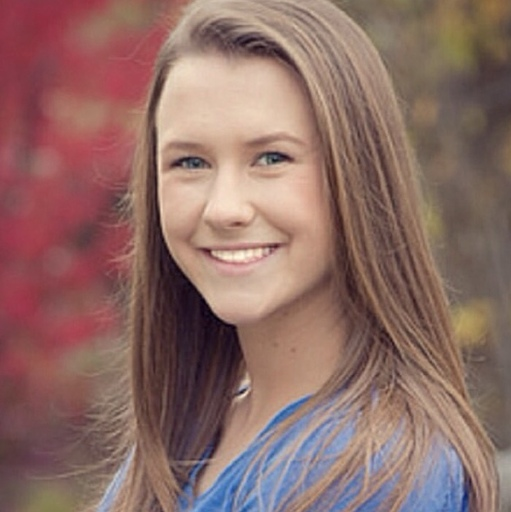 Hybrid work: the new greenfield opportunity for internet service providers (CONNECTIONS™ webinar recap)
The 2021 CONNECTIONS™ conference in May looked at the tremendous growth of the IoT product market, accelerated by the pandemic and the transition to a hybrid work model. Jennifer Kent, VP of research at Parks Associates and panel host, facilitated the discussion on supporting remote workers with a smarter home.
As thought leaders gathered to address the evolving demands of remote employees and their respective businesses, Minim's Nicole Hayward Zheng presented the opportunities that lay ahead for ISPs while supporting the hybrid work transition. View the full webinar here or read on for key highlights from the Visionary Insights session.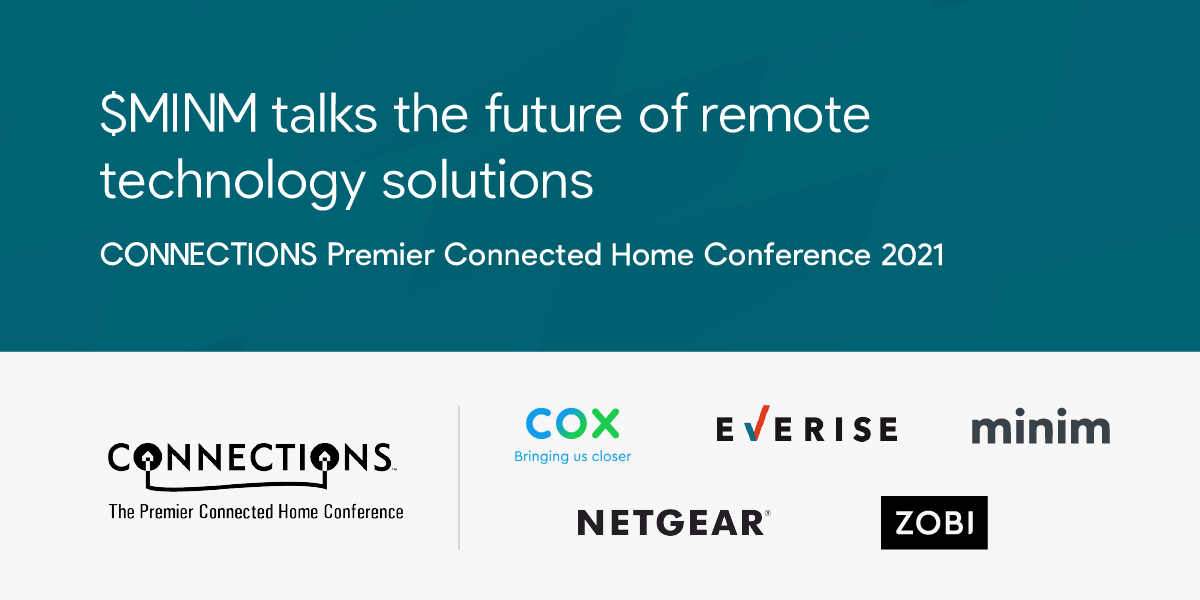 Zheng answers, "What is the future of work?"
In a rush? >> Fast forward to hear the visionary insights panel
The future of work is ultra-connected. We thought that our businesses were already integrated pre-pandemic, but the reality is that COVID-19 has expedited digital transformation in all industries. Restaurants want better WiFi for contactless ordering, hotels are looking for no-touch doors and virtual check-ins, and US e-commerce spending increased by a staggering 44% in 2020.
The future of work is hybrid. The WFH movement skyrocketed up to 77% in some industries, with many companies reporting a 47% increase in productivity as a result. Moving into 2021 and beyond, the plan is to go hybrid. As 85% of employees communicate a preference to return to the office in some capacity, brand leaders like Ford, Citigroup, Target, and Microsoft are spearheading the charge towards a flexible combination of in-office and remote employment.
The future of work is hub-and-spoke. Zheng illustrates the new hybrid business setup, which resembles a "hub-and-spoke" model. Companies are looking to downsize their central offices to create smaller 'spokes,' or satellite offices, for remote workers. Some benefits of this approach include better capacity planning, more collaborative spaces, opportunities to establish new offices in areas with a lower cost of living, and gain access to a broader talent pool.
With advantages like these, it's no surprise that 87% of CFOs are expected to adjust their real estate strategies over the next 12 months to better align with a hybrid model. A live survey of Zheng's panel audience also revealed that 75% of attendees at the virtual event expected their employers to change their work environment in the future.
For ISPs, this opens up opportunities to better serve businesses and their remote employees with new and exciting deliverables. Companies looking to embrace smaller distributed offices will need to address the reoccurring concerns of a hybrid model, including corporate network security, employee productivity and satisfaction, and resource management.
Cybersecurity imperatives under a hybrid work model
"Offices falling out of the corporate environment will start to act like small marketable businesses (SMBs)," explained Zheng. "This will change both their physical space and the IT buying needs."
ISPs can expect to see more opportunities to connect and secure office locations. As mid- to large-sized organizations shift to smaller, collaborative hubs and satellite offices, smart technology adoption will increase proportionately. Some notable research found by Parks Associates stated:
58% of SMBs use connected safety and security products.
36% of SMBs use smart energy management products.
16% of SMBs use smart speaker/smart display products.
An uptick in connected devices and distributed networks will result in a larger threatscape for corporate networks that can easily overwhelm traditional security protocols. What's more, IT teams that were already stretched thin before the pandemic are now reporting a 40% increase in support call burden due to these cybersecurity shortcomings.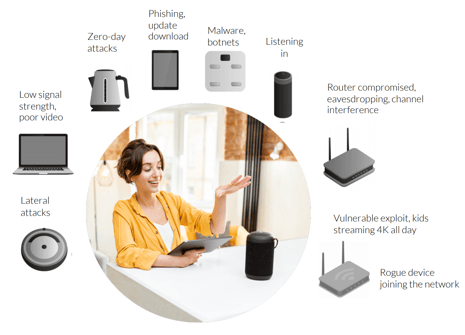 The image displays the growing smart home threatscape.
Solutions like VPN and VPN–to-firewall can't deploy end-point security to smart devices like Roomba, thermostats, etc. While this concern doesn't often impact on-site employment, the new reality is that an employee's at-home smart devices present a new vulnerability to corporate data. For example, a smart speaker can now be hacked to listen in and record a confidential company earnings report. Business continuity can also be put on the line by a compromised PC or router, which cannot be adequately defended by traditional VPN when an employee remotely connects to a cloud platform— like Salesforce, for instance— to access client or patient files.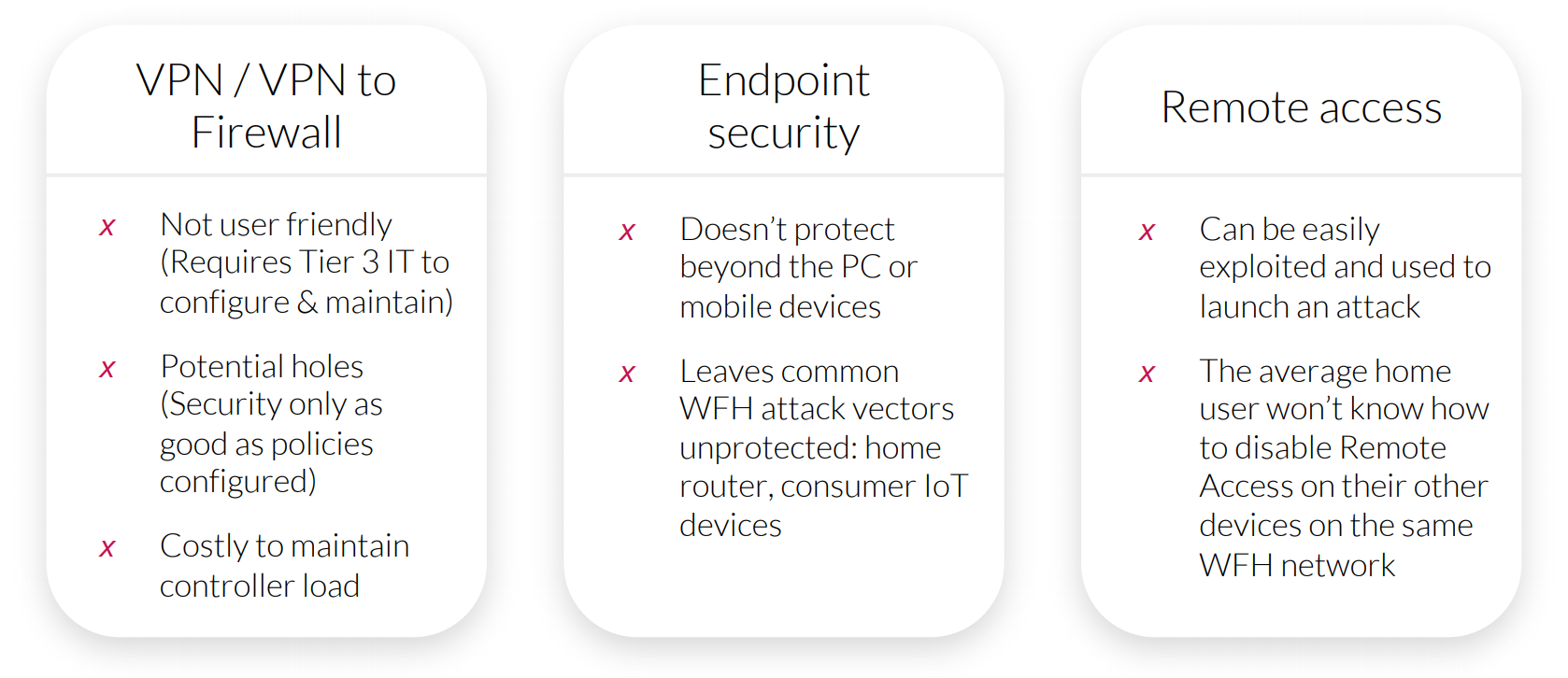 The table shows where traditional enterprise security solutions are falling short.
"It's not to say these traditional securities don't have a place in the overall picture," explained Zheng. "But an additional layer of security is definitely needed because remote access can be easily exploited."
The external threatscape is simultaneously evolving. The FBI has recently reported that cyberattack complaints are up nearly 400% in the wake of the pandemic. And with the average number of connected devices per US broadband home projected to hit 20 by 2025, a coordinated effort between ISPs and business owners will be needed to defend the corporate edge against increased threat vectors.
HR imperatives in a hybrid work model... and their relationship with IT
One such area of concern is an increased risk of burnout leading to high levels of employee churn — over two-thirds of remote workers are reporting burnout symptoms while working from home. A recent Hive study also found that 47% of employees feel lonely or socially isolated in the WFH era. This all adds up to potential losses for businesses, including increased turnover and significant hits to collaboration, innovation, and productivity. HR departments need to consider growing their technology stack to secure and support small networks, improve employee wellness, safeguard employee privacy, track productivity and burnout, and much more.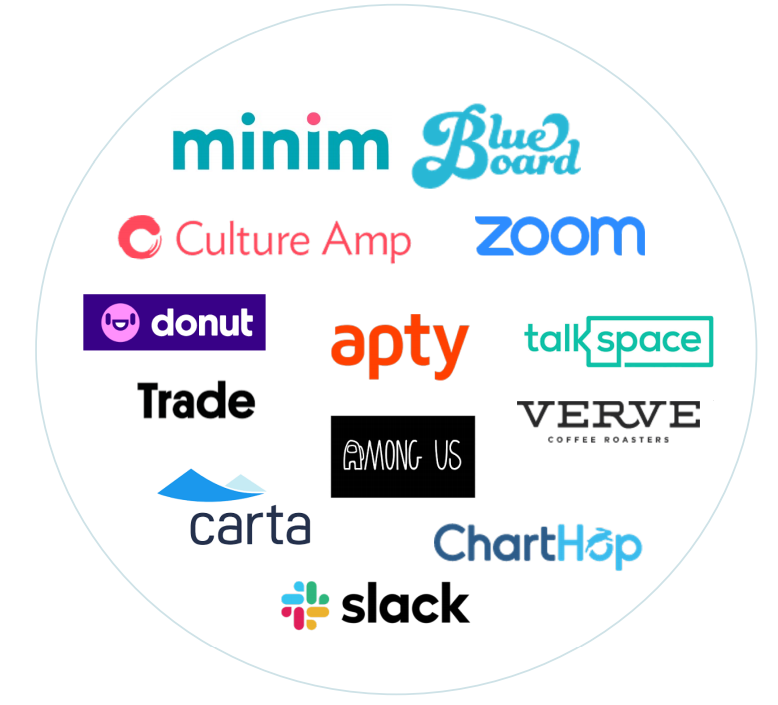 The image is an example of the different applications and platforms businesses can incorporate into their technology stack.
This level of digital transformation will require HR to partner with IT to seamlessly integrate essential remote technology tools. We've written a lot about the new role of IT post-pandemic in our most recent white paper, but in short, they are now in the market for flexible, scalable technology solutions that ISPs have the potential to offer.
So, what does this mean for ISPs?
For ISPs, this equates to a greenfield of opportunities to help integrate remote workers into the satellite office. Zheng urges business leaders to imagine the following possibilities:
What if you could offer an employer the ability to track work device broadband usage and average meetings all in one place?
What if the employer could ship a 'smart home in a box' to alleviate connectivity concerns for a new remote worker?
What if your service came with assisted help, like a mobile app for the remote employee or office, to help IT teams see what's going on in remote locations?
In a world where people are flexibly coming into a small office 2-3 days a week, what if you could help with automated security?
And things like this are not far outside the realm of possibility. For example, if you live in California, an internet subsidy is already required for WFH employees as a "necessary" and "reasonable" expense compensation. In areas where employee allowances and WFH benefits are still an emerging practice, however, incumbent ISPs have the rare opportunity to become the first to offer new-age WFH solutions.
The CONNECTIONS™ conference wrapped up with a call-to-action to those interested in supporting businesses transition and improving their hybrid work model:
"If you're already serving businesses, your stakeholders are probably IT decision-makers," said Zheng. "But if you're not, they'll be looking for smart home and office solutions for their satellite offices— What will you offer?"
Bringing ISPs and businesses together with new-age solutions: Minim for Work
Minim launched Minim for Work to bring business owners into the conversation and secure their corporate data and their employees' at-home network. A high-speed Motorola router and intuitive Minim mobile app deliver better internet performance, improved network visibility, and value-added features for management and insights. This creates a co-managed network environment that prioritizes security and enhances the employee experience.
In addition to delivering next-gen IoT firewall and sophisticated LAN management, Minim's cloud platform defends against the most prevalent corporate malware on the market, including Trickbot and bazaarloader in the healthcare industry, Emotet in finance, and many more.
The opportunities within the co-managed network sphere are limitless. The time is right for ISPs to join in on innovative efforts geared towards helping businesses address the rising concerns of a hybrid work model.
Looking to stay informed on wireless industry updates, or interested to know where Minim will be next? Join our growing community:
>> Connect with us on LinkedIn