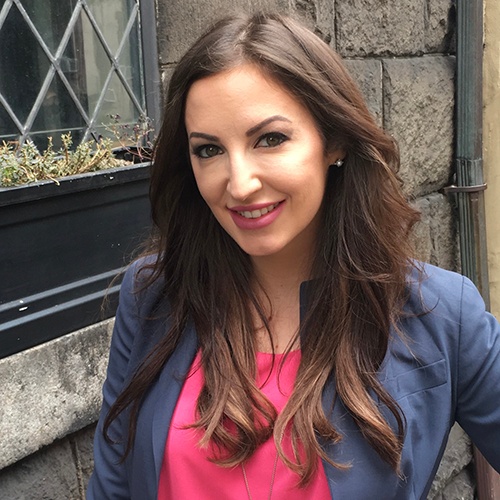 Minim honored for exceptional growth at 2021 American Business Awards®
Every cofounder dreams of sharing news like this. After a landmark year, Minim will be one of two Manchester, NH businesses to take home a Stevie® Award for Achievement in Growth, an honor reserved for companies with demonstrated accomplishments in corporate expansion and innovative platform development. We're proud to accept this award alongside premier trust services provider Fiduciary of New England at the 19th annual American Business Awards® ceremony on Wednesday, June 30, 2021.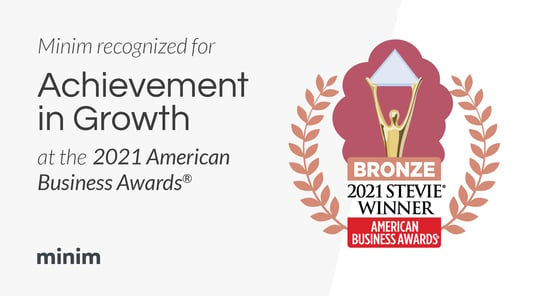 We're growing
Minim came out of 2020 with record net revenue and revenue growth of 30% year over year after it closed merger between Zoom Telephonics, Inc. and Minim Inc. and rebranded the combined company as Minim (OTCQB: MINM). This was a 1+1=3 opportunity to deliver on our mission to make every connected home safe and secure for work and life. What was a startup founded in the wake of the Mirai botnet attack is now a global provider of smart software-driven communications products under the globally recognized Motorola® brand.
Of the record-high 3,800 nominees in the American Business Awards this year, Minim was recognized for the merger and key milestones along the way:
Minim partnered with the Microsoft Airband Initiative to help close the global digital divide and provide powerful, safe home WiFi through rural ISPs.
Minim cofounders named Top Female Founders by Entrepreneur (2020) - Nicole Hayward Zheng and Elizabeth Hitchcock.
Minim joined the Fiber Broadband Association to support rural ISPs and now serves 130 ISPs.
In response to the pandemic, Minim partnered with Telarus, the #1 privately-held technology distributor in the U.S. to launch Work-Life WiFi. This unique WiFi system enables remote employees to create a fast, secure work and home networks and share only the work network with their company IT department for help. No more choppy conference calls or home network threats.
With product launches in leading retailers, Minim's Motorola products becomes the fastest-growing cable modem brand of 2020 - According to retail market data. Minim's Motorola cable modem revenue grew faster than other brands in 2020.
— And that was just a start. Since our American Business Awards application, we've had exciting announcements with new product launches, retail channels, and International customers. (If you missed it, see links below.)
Our market is growing
The global connectivity market is thriving at $356 billion (9% CAGR) thanks to remote working, smart home adoption, streaming, remote education, virtual reality, telehealth, broadband infrastructure initiatives, and new connectivity technologies. The pandemic catalyzed many of these trends. But there's so much more to do, so much room to grow. In 2020, the world broke 1 billion internet users, but still 50% of homes lack connectivity. And we've just scratched the surface on true smart home cybersecurity.
Denise Blasevick, Co-founder & CEO of The S3 Agency and Committee Judge for the Stevie Awards, put it this way:
"In networking, there has never been a greater need for security and device management. With the increase in work from home and proliferation of smart IoT devices on the market, Minim has positioned itself to capture a part of this growth."
More than 250 professionals worldwide participated in the judging process to select this year's Stevie Award winners.
"This year's Stevie-winning nominations in The American Business Awards are testament to the ingenuity, the commitment, the passion, the adaptability, and the creativity of the American people," said Stevie Awards president Maggie Gallagher. "We look forward to celebrating this year's winners during our virtual ceremony on June 30."
I could not be prouder of what our dedicated team has accomplished to meet the demand for reliable and safe connectivity. Through our Minim for ISPs, Minim for Work, Motorola networking, and Zoom® mesh WiFi solutions, we are building an ecosystem of intuitive products that help consumers and the organizations who support them to improve their connections. Stay tuned for what's next at Minim.
>> Connect with us on LinkedIn
---
More Minim updates you may be interested in: