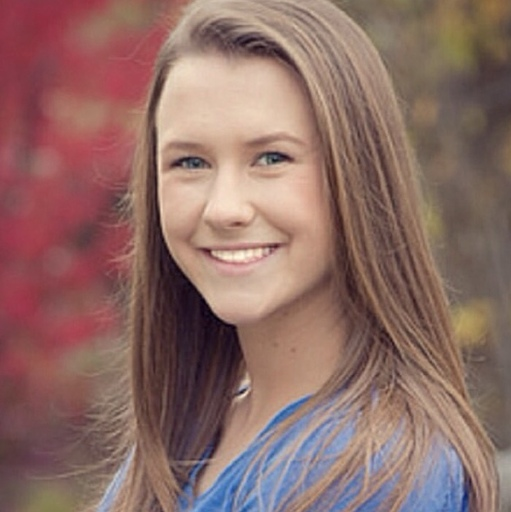 Minim on trust as a platform for innovation [podcast recap]
Listeners of the Culture of Innovation podcast tune in to hear exceptional thought leaders discuss turning innovative ideas into tangible tools. On Friday, January 29th, Minim's own CEO Gray Chynoweth joined host Nancy Ridge for a conversation about using trust as a platform for innovation in 2021 and beyond. This blog will cover the major takeaways of their discussion, and you can also listen to the full recording here.
Trust is core to innovation
To Gray, innovation is a type of risk taking. This episode kicked off with a look at why infusing company culture with trust is critical to building resiliency. More specifically, why Gray believes that companies who foster a trusting environment will see more innovation than those who don't, which he revealed has a lot to do with employee sentiment:
"The thing that allows people to take risks is that they have faith," he explained. "They have trust that if they take that risk and fail, they won't be thrown out to the curb. They will live to fight another day if it fails. And if it succeeds, then they will get to participate in the benefits that it has brought."
At Minim, this philosophy is embodied in our high-trust, high-risk environment where employees feel empowered to bring new cards to the table daily. Not all ideas will be great, Gray admits, but we would rather come from a supportive place of "let's try that" because the culture has come to view mistakes as great lessons instead of major failures.
Speaking of mistakes, Gray and the rest of the Minim leadership team believe that establishing a high-trust environment starts with remaining transparent and supportive when things do go awry:
"When I send an email about things not going well, it's not a call out— it's a call in. I think of it like a team huddle," explained Gray.
Nancy paused on this analogy for a moment, leaning into the ways in which co-workers operate much like a sports team during a big game; trusting each other enough to pass the ball, relying on each other in high-pressure situations, and valuing feedback as a stepping stone rather than a harsh criticism. This is certainly true of the team atmosphere at Minim, where emails from the CEO are signed "feedback welcome, Gray."
Minim for remote workers
An estimated 16 million people went to work from home in March of 2020, and 25 to 30% of the global workforce is expected to be working remotely (at least part-time) by the end of 2021. Not to mention that remote workers have an average of 12 IoT devices in their homes, multiple users on their networks, and a company VPN that very often does not extend security to the endpoint. From Nancy's perspective, the stage is set for disaster with a major gap in IoT demand versus security. Luckily, Minim has a vision for bringing their trust-based platform into the remote worker's home.
In Gray's opinion, there's a duality in how the world currently feels about smart technology: we all have a desire to leverage smart technology, but we also have an innate fear of it. In other words, it's exciting to have the world wide web on your nightstand, but can be scary to think that your Alexa might be listening to you.
"If innovation on how we use our homes for economic purposes is gonna happen, people need to trust their homes," explained Gray. "And Minim is there to deliver that management, that security, that adaptivity, that direct relationship with you to allow that innovation to flourish."
At Minim, meeting this standard of trust means working hard to bring tools into your digital home that are as reliable as your physical home. Just as you've come to trust your window to let fresh air in and keep bugs out, for example, we hope to serve as a reliable digital defense for your home that's as simple to use and understand.
The future of remote innovation
While many have their minds fixed on "going back" to the office, innovative thought leaders are only focused on moving forward; 70% of U.S. executives are already looking towards new IT infrastructure investments for the virtual workplace in the new year. In Gray's eyes, adapting to changes quickly is critical for businesses that want to survive.
"Every company that is successful embraces change. And the companies that embrace change more systematically, more thoroughly, more vigorously, they're the ones that win the fastest."
In other words, the companies who do it right will leverage where the world now stands on remote opportunities instead of fighting against the elements of change, risk, and failure. Now, this of course is no easy feat— and so to help, Minim has just recently launched the Minim Remote Scorecard, a 10-minute free assessment designed for businesses to learn about remote work technology solutions that:
Optimize their WFH strategy
Mitigate security threats
Deliver better employee experiences
Ensure overall remote team success
Moving into 2021 and beyond, Gray can see Minim leveraging tools that enable rich interaction while still adhering to social distancing guidelines- like the new Oculus virtual reality headset. The end of the episode took an entertaining turn towards the potential ways in which Minim may look to virtual reality in the future for hosting team meetings on a beach or conducting interviews on Mars:
"Figuring out how to not let geography bind us is very exciting, very timely, and has a lot to offer— not just in this moment when it's required for us to be distanced from one another, but in giving us that freedom to be with each other more richly even though we can't be together."
Tune in to the full episode to learn more about these innovative solutions, how companies can use trust as a platform for innovation, and how employees can implement a solution like Minim into their homes.
---
More Minim updates you may be interested in: