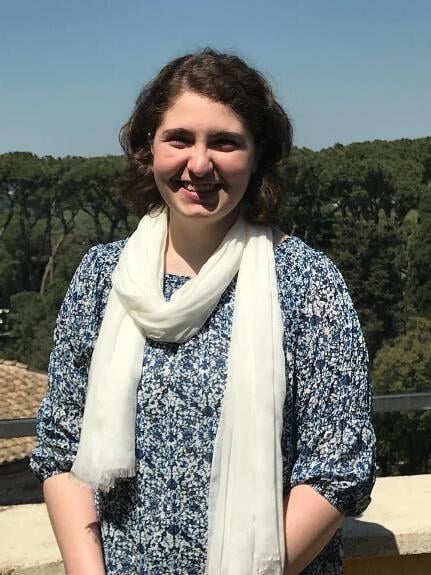 Building a secure hybrid work model: Minim exhibits remote technology solutions at 2021 Telarus Partner Summit
A balance of on-site and remote work opportunities is becoming the preference of the job market, which explains why 63% of high-growth companies now support a hybrid work model.
Flexible capacity planning and broader talent pool access aside, hybrid work presents a challenging corporate threatscape. A global study assessing cybersecurity risks in the remote work era confirmed that 71% of surveyed employees access more company data, more frequently, from home post-pandemic. At the same time, 44% of surveyed IT Decision Makers (ITDMs) reported a compromised device being the culprit of a wider network attack.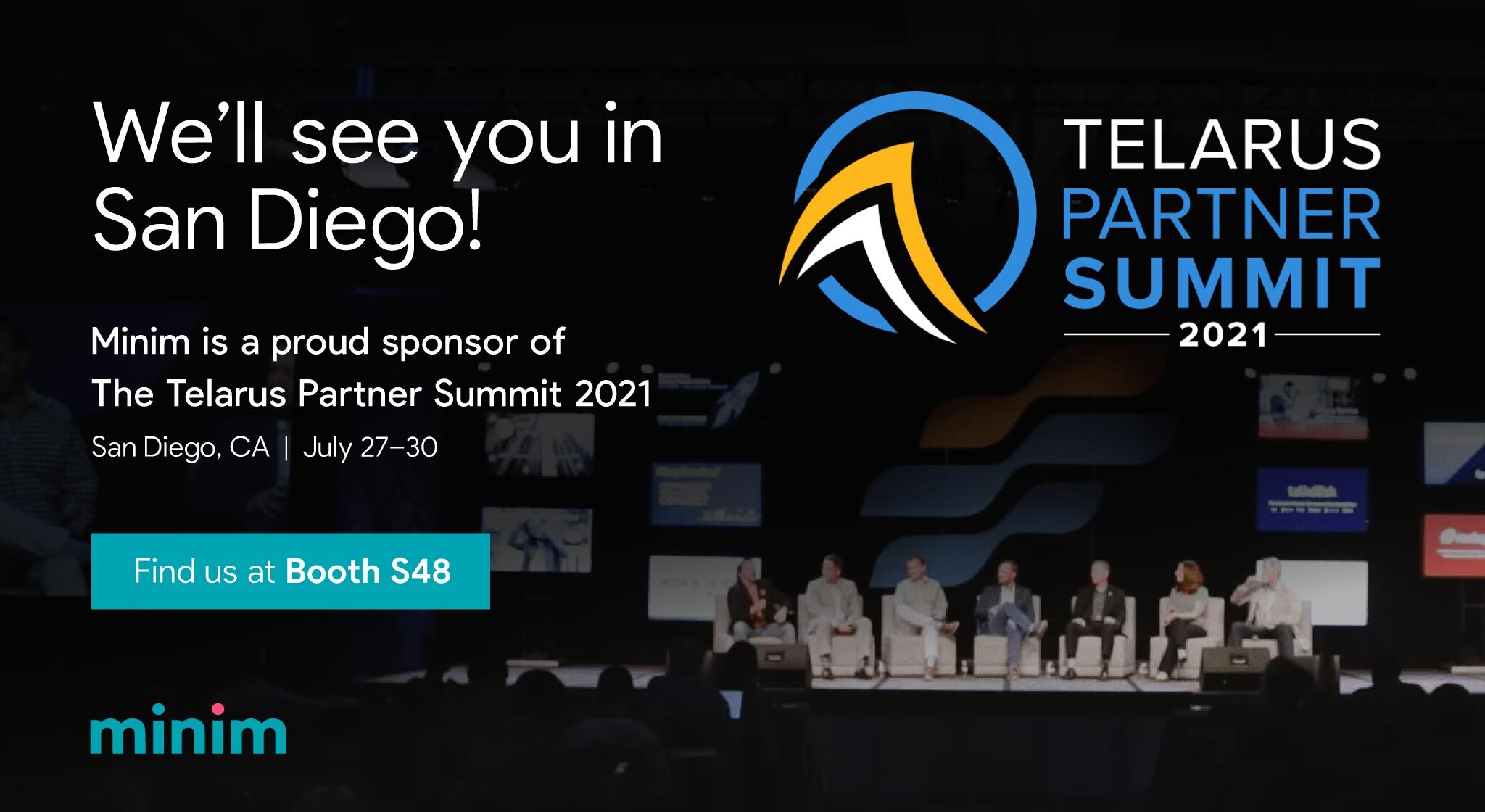 Minim entered into an exclusive partnership with leading U.S technology distributor, Telarus, back in 2020 to help solve the most prevalent WFH security and management concerns. As we enter into a new hybrid work era, we are excited to rejoin Telarus at their annual Partner Summit to help businesses navigate this new world of remote work opportunities and challenges. If you plan to attend, join us at booth S48 from July 27 - 30, 2021 for an inside look at the Minim for Work solution, comprised of our Minim-powered WiFi system, the Minim® Web Portal, and the Minim® Mobile App.
The 2021 Telarus Partner Summit
Minim's Booth Location: Booth S48
When: July 27 – 30
Where: San Diego, CA.
It's full steam ahead for the hybrid work model — Help businesses thrive with Minim for Work
The exclusive, invite-only 2021 Telarus Partner Summit will bring together a variety of participants, including partners and leading technology suppliers with a wide range of products for non-traditional workspaces. During the conference, Minim will be showcasing Minim for Work, a Bring Your Own Network™ solution designed to help businesses thrive and better support their on-site employees and telecommuters.
Our display will kick off with a look at the Minim® Web Portal, a centralized dashboard where service providers and their IT personnel can gain visibility into their Minim-managed networks. Key insights include:
Network data usage
Health scores
Mesh system settings management
Threat analysis from an AI-driven IoT firewall and more
Minim is capable of blocking malware exploits, network intrusions, and rogue access points in their tracks. With improved safety and access to security measures, pre-existing security solutions, such as VPNs, can easily be layered into the Minim network.
Next up is the Minim® Mobile App, designed to give on-site employees the ability to self-diagnose WiFi performance issues, such as low signal strength or speeds, as well as set policies for security filters, ad blocking, safe search, listening device pausing, and more. With the app, users can easily access their information and check on the status of their devices, as well as contact Minim IT services if needed.
Lastly, Minim offers a wide array of Motorola routers to fit the specific needs of a business. One such device is the Minim-powered Motorola MH7020, an expandable AC2200 Tri-Band WiFi system capable of delivering up to 5,000 ft of coverage and auto-managed firmware. With robust wireless performance and Zero Touch Provisioning (ZTP), the MH7020 is a flexible and scalable solution for secure home or office connectivity. Learn more about the Motorola devices we offer to see which router best suits your home or business needs.
Attending the Telarus Partner Summit? Join us at booth S48 (and get a chance to win Apple Airpods!)
In addition to exhibiting our Minim for Work solution and discussing new ways of building a secure hybrid work model, we'll also be hosting a free giveaway for a pair of Apple Airpods. Drop by our booth to learn more about the Minim for Work solution and enter for your chance to win.
Interested in meeting up with us at the 2021 Telarus Partner Summit to chat about Minim for Work? Feel free to schedule a meeting with us using this link.
If you're looking to stay informed on wireless industry updates, or interested to know where Minim will be next, get social with us:
>> Connect with us on LinkedIn
---
More Minim updates you may be interested in: