Minim feature spotlight: AI-driven alerts for security
The July 2019 edition of the Consumer Analytics Newsletter by Parks Associates, an IoT market research and consulting firm, discusses how AI has shaped the smart home. Among their AI use cases measured, the most appealing to smart home device owners were AI-driven alerts for security— such as when someone enters the home, a window breaks, or an unusual noise is detected. At Minim, we too employ AI for smart home security alerts, but as they relate to the home's wireless network and connected devices— a real threat to smart homes these days...
Recent smart home cybersecurity headlines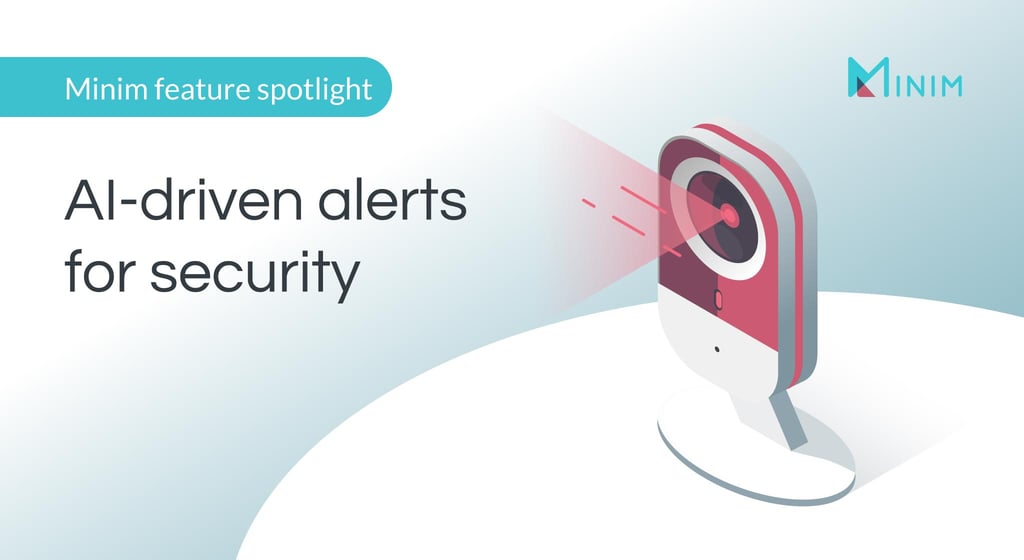 Usable security for the smart home
The Minim platform tackles smart home cybersecurity by using AI and machine learning to detect anomalous device behaviors and to immediately block known threats. When a vulnerability is found, Minim ensures that both network operators and their subscribers are only alerted with the information they need to quickly recognize and address the issue.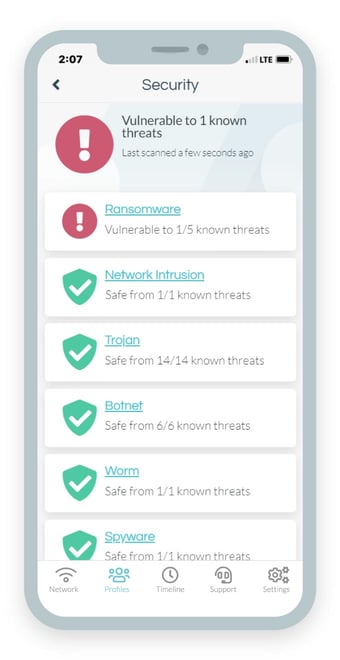 Security view in the Minim mobile app
As depicted above in the Minim mobile app, subscribers are able to easily see all of the known threats from which Minim is protecting their networks. Each type of threat can also be clicked on for more information, such as:
A friendly description of what the threat actually is.
A list of the threat's known types that Minim is monitoring for and protecting against.
Though this comprehensive security overview is often necessary to understand the problem at hand, Minim also provides simpler versions of these security alerts through residential managed WiFi tools on the Minim platform:
Minim Score— Designed for network operators to quickly check the status of a subscriber's home network, which considers the network's security and performance-related known issues.
Minim Timeline— Provides a chronological listing with dates and times of all events, configuration changes, speed tests, and security incidents that have happened on a subscriber's home network.
Through these types of AI-driven security-based alerts, Minim empowers network operators and their subscribers to quickly see and understand the home network's security posture.