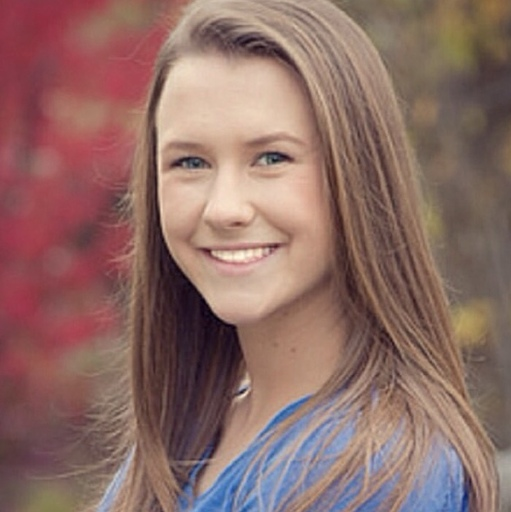 True Gigabit Internet Speeds for all: Introducing the Motorola MM1025 2.5 Gbps MoCA Adapter
Gigabit internet adoption has skyrocketed 97% since the first quarter of 2019. And with online activities like video game usage up 75% during peak hours since the start of quarantine, the need for speed has never been more apparent.
Thankfully, there's no need to drill any holes or flip through lengthy setup manuals to get a reliable, low latency, and ultra-high-speed performance. Users can simply plug a multimedia-over coaxial-alliance (MoCA) adapter into their coax jack and router (or ethernet switch) to extend hardwired internet connections into different areas of their household or corporate offices— all via the home's existing coaxial cable wiring. Meet the Motorola MM1025, our highest-speed MoCA adapter yet.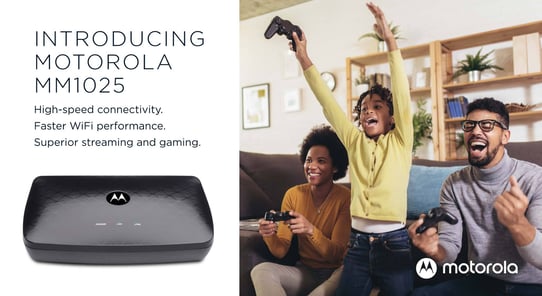 Say "hello" to the Motorola MM1025
For such a straightforward (and cost-effective) approach to enhanced WiFi and internet performance, MoCA packs a powerful punch when it comes to high-bandwidth activities like online streaming and gaming. With the MM1025, home users can improve their networks in five important ways:
Faster, reliable connections. With support for up to 2.5Gbps of traffic across your home's existing coax wiring, full gigabit internet connections can be used by any device with a gigabit ethernet port. In addition to faster speeds, this adapter reduces latency and increases reliability.
Better WiFi. Take the strain off WiFi connections and get more WiFi capacity by turning existing coax cable into broadband superhighways.
Superior streaming and gaming. Get the speed you need for high-quality gaming and streaming— you'll fall in love with a lower-latency network.
Plug and play. No need to configure our MoCA adapter or your router. Just connect the MM1025 between your coax connection and your modem, WiFi router, or other connected device, and you're ready to go.
Expert support included. If you need help, easily tap into our two-year warranty and free U.S.-based customer support.
Now available in the U.S. on Amazon.com and MotoManage.com, this powerful 2.5 Gbps MoCA adapter comes at the competitive price point of $99.99 (MM1025 single-pack) or $184.99 (MM2025 two-pack). Motorola's extended two-year warranty and free U.S.-based support are included with every purchase, making the MM1025 a value-driven and trustworthy investment for high-speed internet users everywhere:
"The Motorola MM1025 is a great solution for at-home users to take advantage of their existing cable wiring to feed their need for speed," says Minim CMO Nicole Zheng. "We made sure that setup is easy, the price is budget-friendly, and the connection is blazing fast."
As demand for reliable internet remains at an all-time high post-pandemic, Minim is excited to be working under the globally-recognized Motorola brand to deliver premium-grade, affordable networking solutions. The Motorola MM1025 represents both a kickoff point for future innovations as well as a nod to the value and quality consumers have come to expect from this world leader in connectivity:
"Motorola is known for innovative products and the Motorola MM1025 is no exception," said David Carroll, Executive Director of Motorola Strategic Brand Partnerships. "MoCA adaptors solve bandwidth issues created by families working, playing and learning from home which can easily overtax a normal WiFi network. We are thrilled to partner with Minim to bring this product to market and be on the forefront of answering the demand for high-speed connectivity in our consumer's home."
And make no mistake, the demand for high-speed connectivity will continue to grow in 2021 and beyond. Streaming has increased almost 100% YoY among people ages 25-54 since the start of the pandemic, meaning that a new wave of consumers will soon be on the lookout for the higher speeds and enhanced performance that true gigabit internet has to offer.
True gigabit internet speeds: Minim's outlook
We're not the only ones focused on making true gigabit internet speeds more accessible; CableLabs recently certified the first low-latency DOCSIS 3.1 cable modem device and stated that they will begin testing DOCSIS 4.0 prototypes as they become available. And do you recall the path to 10G? While many Americans are now enjoying home internet speeds of 1 gigabit per second (Gbps) via their cable's broadband networks, the future is forecasted to bring 10 gigabit speeds (that's 10X faster speeds, lower latency, and higher-level security protocols) to the market in coming years.
On trend with recent high connectivity demands, the White House's proposed $100 billion budget for broadband infrastructure signals the potential for even broader access to high-speed service in the United States. Put simply, the future of true gigabit internet is looking bright. With the market for more reliable, lower-latency solutions poised for significant growth, Minim is well-positioned to partner with ISPs and companies looking to meet the evolving needs of internet users post-pandemic.
To learn more about the Motorola MM1025, visit shop.motomanage.com/products/mm1025
---
More Minim updates you may be interested in: