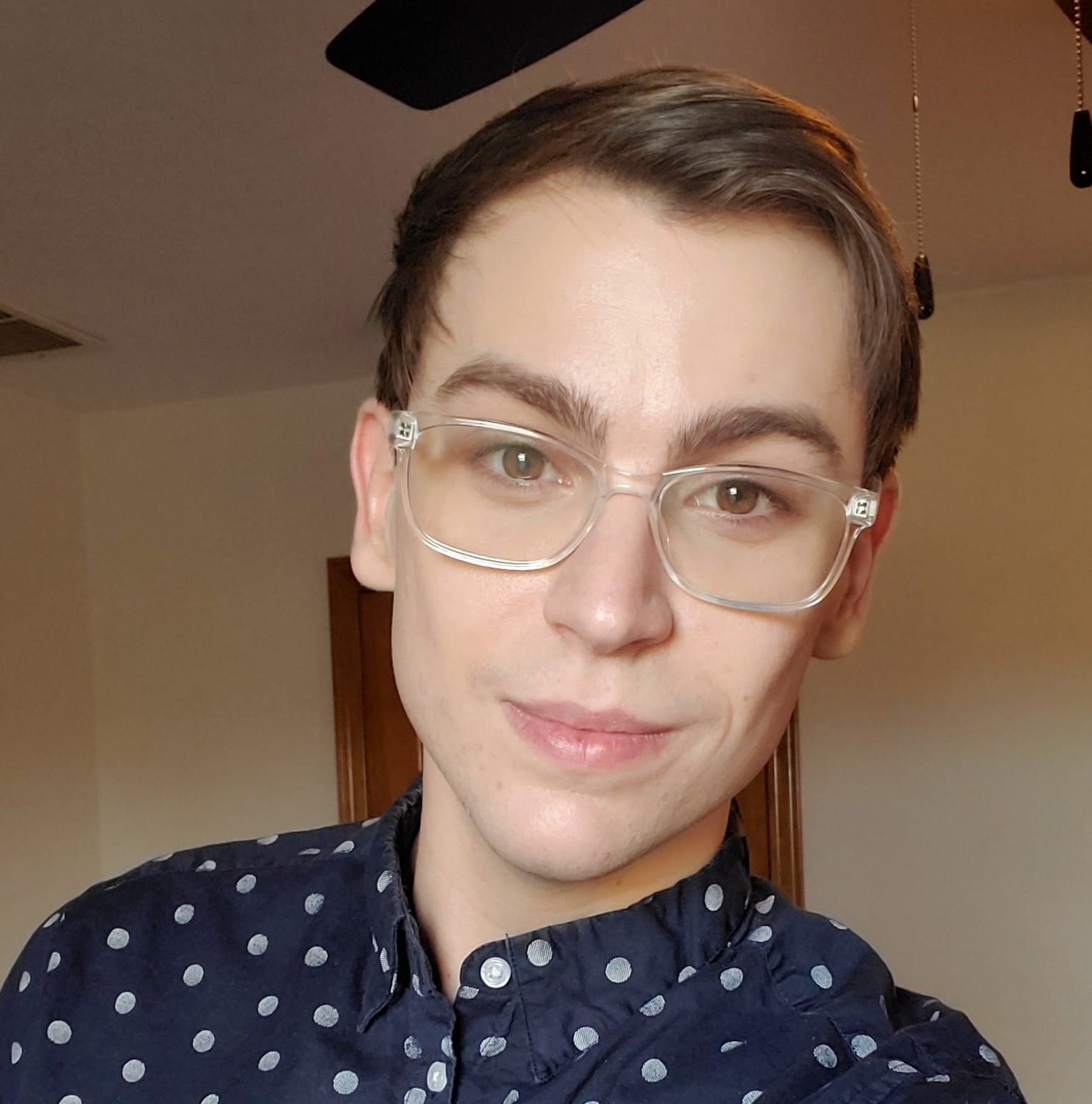 Internet connectivity trends: growth during telecom industry disruptions (WICT webinar recap)
The 2021 Women in Cable Telecommunications (WICT) leadership conference presented stories, advice, and guidelines for telecom services to adapt to industry trends on the horizon: the connected home, 5G, data collection, and the rural broadband rollout were all insightful points of discussion. To commentate on these topics, the WICT organization brought together industry-leading professionals from telecom sales, marketing, product management, and strategic advisory to share their experience and how they pivoted their business to address the evolving telecommunications market.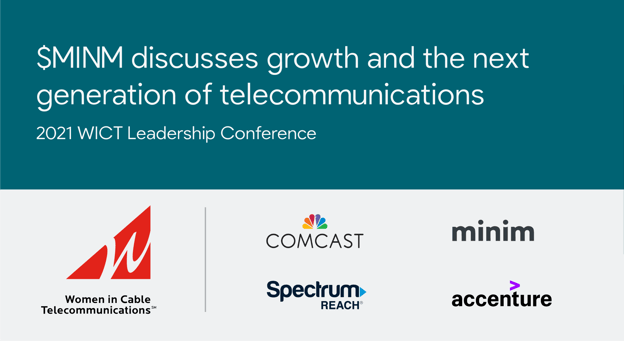 Sandra K. Howe, Tech Executive & Board Chair of WICT Global and Minim, facilitated this year's panel discussion, The Growth Playbook - Reaching Beyond Trends. Each innovation leader presented the top challenges they faced in their business and how they responded to the needs of consumers. To hear how they adapted their strategies to navigate current industry evolutions, join as a WICT member to watch the full webinar or catch a breakdown of the highlights below.
Thriving in telecom: how to spot market disruptions
This year's panel was packed with questions about how to manage disruptions in an evolving market. How do we navigate new trends like fiber to the home, the Starlink beta test, or the support burden of post-pandemic demand? For telecom industry leaders to perform ahead of disruptions, Zheng urges service providers to consider how they can disrupt themselves.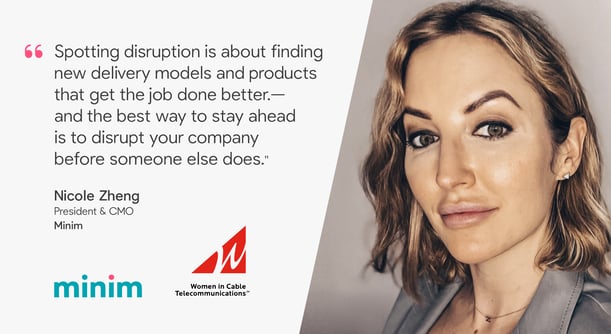 Current trends in telecom and internet connectivity: how to disrupt yourself
"At the end of the day, if your product is killer—if consumers can't live without it—then you're gonna win," states Zheng as she explains two major trends in what consumers are demanding from their internet service: simplified IoT management due to unprecedented amounts of connected devices and WiFi 6 performance to optimize home mega-networks. The post-pandemic market is here to stay, and if service providers disrupt themselves with the right offerings, they create an internet service that consumers just can't leave.
An increase in connected home devices
The 11 device per household average in 2019 jumped to 25 devices per household (PDF) by the end of 2020. It's best explained in Zheng's words, "While social distancing, we invited smart devices into our home to keep us company." A survey by Xiaomi found that 60% of consumers plan to use their homes for activities that normally have a dedicated facility such as school or work. Now that customers are working, earning, and learning from home, they invest in products that make the experience more pleasant.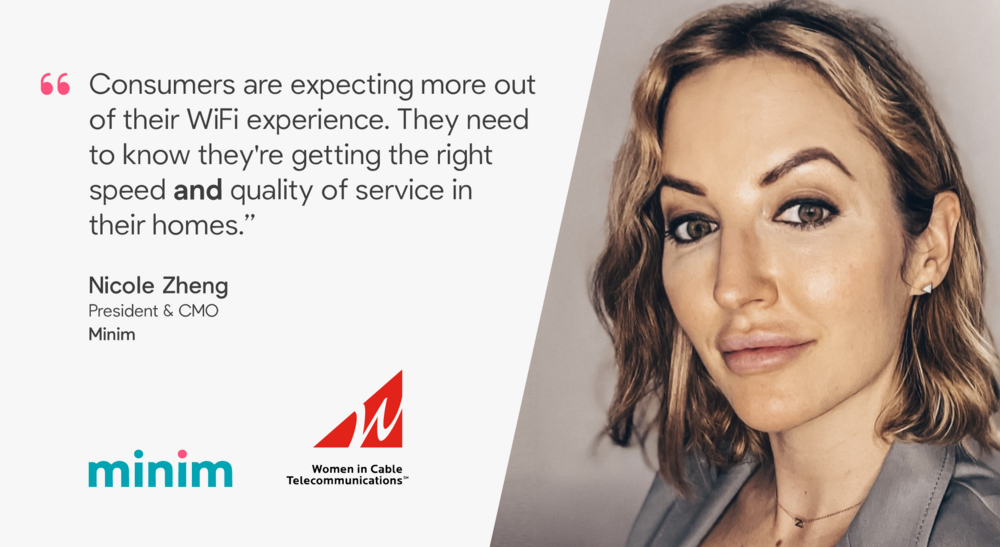 The WICT panel agreed that instant gratification in customer experience is vital to preparing telecom service for disruptions. Consumers want troubleshooting, speeds, and security instantaneously. Due to increased media consumption and more connected devices, scaling networks with unprecedented growth also requires equally impressive IoT management and WiFi performance. Service providers should evaluate their current business model and decide whether their service is disrupting the market with premium WiFi or if they'll be the ones disrupted as home networks expand.
WiFi 6 speed pushes new home router demand
With consumers spending more time at home and requiring higher standards in WiFi performance, Minim has witnessed the demand for WiFi 6 mesh systems skyrocket by 400% this year. The WiFi 6 device market continues to hold strong projections with an estimated compound annual growth rate (CAGR) at ~15% driving estimates of $590 billion by 2030. To illustrate, Zheng offers the emergence of the 5GHz band as an anecdote:
If you think back to 10 years ago, did you know about the 5GHz channel for WiFi connectivity? It's possible you did, but most people only knew they connected to one network, and it was the dependable long range 2.4GHz network. But that all changed in 2012. We became hyper aware of the 5GHz band because the iPhone 5 came out and it had 5GHz support. It was educating the consumer.
It's now 2021 and the WiFi 6 standard is the new 5GHz band. It's not just one device spurring the WiFi 6 revolution; performant WiFi routers have turned homes into schools, offices, and streaming theaters. Consumers are becoming more educated on this standard, and are beginning to adopt new hardware to cater to new networking habits. WiFi 6 handles more devices, performs at higher speeds, has further range, and features higher technical standards in modulation than any of its predecessors. Consumers have no plans of reverting backwards, so it's in ISPs' best interest to move with this disruption using a modernized hardware portfolio.
Meeting of the minds: Special thanks to the WICT organization and panelists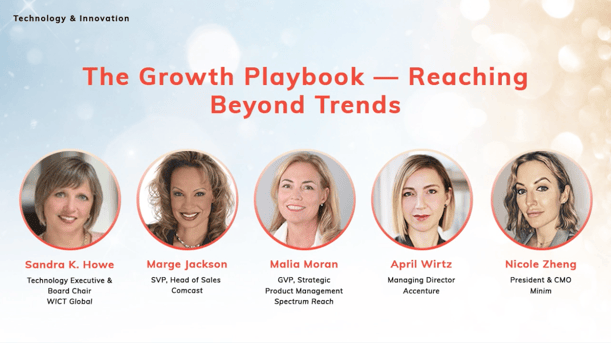 We were honored to speak alongside powerful minds of women in WICT who contributed commentary on spearheading telecom businesses through industry disruptions. Other members of this year's panel offered perspective on scaling with consumer demand, creating indispensable customer experiences, and subscriber perspectives on respectful data collection.
Never let a crisis go to waste. Always leverage it as a way of doing new business. Innovate, innovate, innovate. And it's time that allows you the opportunity to really take risks and invest.

Marge Jackson - Senior Vice President, Head of Sales - Comcast
Jackson handled a 45-50% increase in broadband demand during the pandemic as Comcast's head of sales, and successfully restructured service models to scale to that demand. Her insight on consumer trends also includes the desire for on-demand services as well as the transformation of the Internet of Everything to the Internet of Behaviors. We agree with these trends that implementing value-added features with instantaneous feedback and respectfully gathered consumer data create a customer experience like no other.
I look at it as you have a strategy, you refresh, you pressure test, and you evaluate with some regularity. You have to be nimble enough to acknowledge when something doesn't come to fruition, or be able to respond.

Malia Moran - General Vice President, Strategic Product Management - Spectrum Reach
As an advertising professional, Moran looks towards consumers when it comes to deciphering trends on the horizon. She noticed that although e-commerce maintained steady growth of 1-2% during the past couple of years, with 2020 being the exception at a 4-10x growth in digital purchases. Moreover, she notes there is an increase in TV and mobile devices for consumption of media, as well as the use of touchless interfaces like QR codes and NFC readers. Based on her observations, mobile interactions have been an opportunity for her to service her clients better, and based on these trends, mobile is an opportunity to better serve the end consumer as well.
It's about testing, learning, and adapting rapidly. Have those new operating models to quickly respond to the trends. Don't ignore operating efficiency.

April Wirtz - Managing Director - Accenture
Wirtz's service to telecom companies has brought her to understand the importance of respectfully leveraged consumer data and the rollout of broadband to the underserved market. Research from Accenture shows that local service providers that have established relationships with their consumers are generally more trusted than "hyperscalers" (large tech corporations such as Google, Amazon, Microsoft, etc.). This trust assures typically reluctant consumers that their data is more secure with local ISPs, allowing for a home-field advantage. We also couldn't agree more with April when she speaks about closing the rural-urban digital divide of internet service when she states, "We're starting to see the idea that connectivity is a basic human right."
Each panelist presented invigorating perspectives on burning questions for the telecom industry with succinct, insightful responses. Become a WICT member to access the recording of the The Growth Playbook - Reaching Beyond Trends panel session.
Already a member and registered for the 2021 WICT Leadership conference? Log in and watch the full panel session to gain modernized business advice on the evolving telecommunications industry.
Other blogs you may enjoy