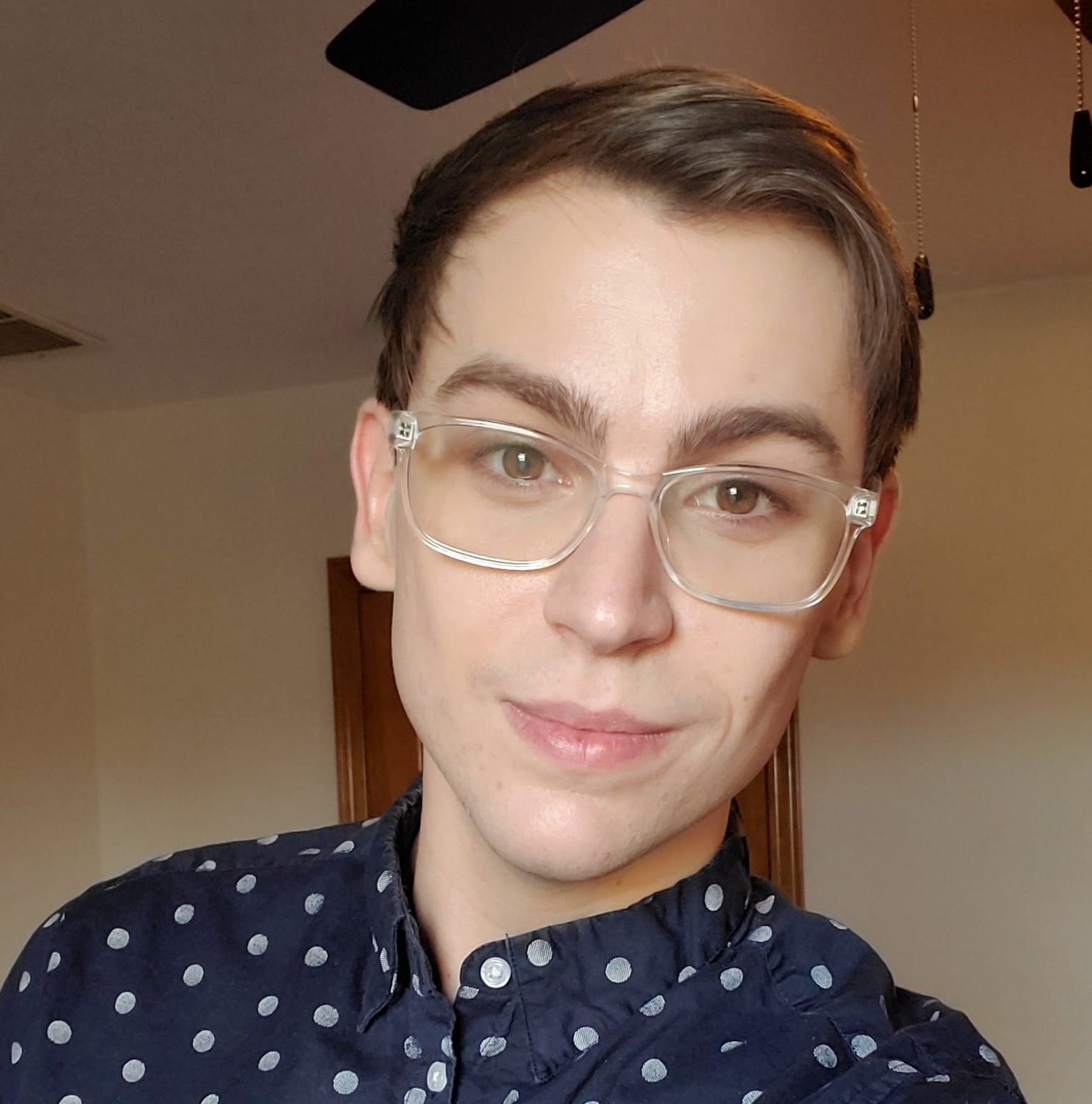 Best WiFi for gaming: can WiFi 6 help you level up?
The difference between landing the play-of-the-game or lagging behind in the loser's circle could come down to your network connection. It's tough to support your team when your home network isn't supporting you.
Luckily, a new generation of wireless connection is hitting the market, and it's rumored to bring a new standard of buffer-free gaming along with it. In this article, we'll be covering everything you need to know before deciding if an upgrade to WiFi 6 compatible devices is right for you.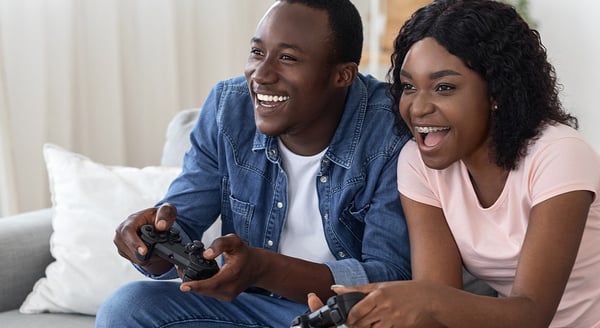 Recap: What is WiFi 6?
But first, what is WiFi 6? In 2018, the WiFi Alliance announced WiFi 6, or 802.11ax, as the next generation of wireless technology standards. With this advancement comes a better connectivity experience as it is said to deliver faster speeds, higher data transfer rates, and even improved battery life for WiFi 6-enabled devices.
Faster internet speeds
The first thing to know about a WiFi 6 network is that it's much faster than WiFi 5. This enhanced speed is a great bonus for anyone who might enjoy the occasional splurge on Steam games; download speeds for game files will be much faster. And even though your loading time for in-game files is dictated more by the power of your processor and graphics card, your initial connections with friends and opponents online will improve.
WiFi 6 has also increased the theoretical maximum throughput of its devices up to 9.6 Gbps, a staggering jump from the 3.5Gbps performance of WiFi 5. Even though it's highly unlikely that any device will ever hit these projected maximums, speeds will still be noticeably higher with WiFi 6 as compared to previous standards. Based on formulas that can help you calculate a more realistic speed, you should see a large improvement even with the same number of spatial streams on your device.
These numbers are calculated for optimal conditions, however, meaning you have the latest and greatest device sitting right next to your access point. In reality, there are different specifications for every device and factors like range and signal obstruction to consider. Instead of agonizing over stats and figures, just know that a higher projected maximum generally does mean faster realistic speeds as well.
Bandwidth optimization
New MU-MIMO (Multi-User, Multi-Input, Multi-Output) advancements have doubled the capacity of simultaneous device handling with WiFi 6; the traditional 4x4 antenna setup in most WiFi routers has been replaced with an 8x8 design, allotting eight antennas for sending and eight for receiving data. For reference, the most commonly purchased devices are 1x1 or 2x2.
Moreover, the new routing technology has greatly increased network efficiency by pairing simultaneous uplink and downlink MU-MIMO with OFDMA technology. Whereas routers with previous protocols typically worked on a half-duplex system— forcing upload and download processes to pause for each other and wait their turn— WiFi 6-enabled routers now allow users to upload and download data at the same time.
The expansion of device handling with WiFi 6 is great news for gamers because it means more stability and less spikes of lag that could end up throwing your game. This is especially true for those who share their network with others in their home. Sure, you could alter your router's QoS settings to prioritize your gaming experience over your roommate's Netflix binge, but these new features help to ensure that neither of you have to make a sacrifice.
WiFi 6 compatible devices
Your experience with WiFi 6 will have a lot to do with which type of gaming consoles and hardware you own. If you game on the Xbox Series X/S or the Nintendo Switch, for example, it may not be time to upgrade yet. The PlayStation 5 is currently the only console on the market to offer WiFi 6 capability, so other devices won't provide the upgraded performance you'd be paying for. While there is speculation that WiFi 6 equips the PS5 to have 30% faster network speeds, using older models won't be detrimental for casual gamers either; the latest WiFi 6-enabled routers will still be backwards compatible with your WiFi 5 protocol.
When it comes to the gaming streaming service Google Stadia, some find that a quality WiFi 5 router utilizing a wired connection is all you need. If you compare wired speed to wireless, you may find a 50% drop when utilizing wireless signals, even when connected to the faster 5GHz frequency. Even though WiFi 6 is generally more reliable than WiFi 5, you will find that a wired connection to a WiFi 5-enabled router will keep you satisfied with your connection, both in terms of speed and reliability.
If you're a PC gamer and you're looking for the fastest network performance in your machine, you'll need supported hardware. You can find plenty of motherboards on the market with onboard wireless chips that will work, which is great if you're building a new machine and those motherboards fit both your budget and your needs. If you already have a computer that you love, it's more advisable to upgrade it with an internal WiFi card or an external WiFi adapter.
WiFi 6 pitfalls
While WiFi 6 certainly has many benefits, it can't do everything. Upgrading your setup to make the most out of WiFi 6-capable devices is only going to enhance your network, not anyone else's. So, keep in mind that your awesome speed and connectivity won't ensure that your opponent maintains a reliable connection. Right now, only select devices have support for the new standard, but with chipset shipments expected to break 1 billion by 2022, we should see it adopted into more devices for more users over time.
It's also important to remember that while your hardware may be capable of amazing speeds, it will not outperform the service plan you have with your ISP. You won't get gigabit speed without a gigabit plan. It is a great addition to have if you anticipate upgrading later, though.
When trying to decide if an upgrade to WiFi 6 is right for you, consider which factors in your gaming experience are the most important to you. A faster network speed, for example, does not equate to faster offline loading times, frame rates, or any other factors that rely on non-network hardware. For PC gamers who are more concerned with these issues, this means deciding if what you really want is a more powerful processor, a better graphics card, or maybe a higher frequency monitor.
So, is WiFi 6 the best WiFi for gaming?
If your non-network hardware is up to your standards and your current routing technology isn't strong enough to let you cut your ethernet cable, then yes, the upgrade to WiFi 6 could be worth it for your gaming experience. It's great for those who are tired of sharing their bandwidth or anyone who can't wait to untether that ethernet cord winding through the halls without sacrificing performance.
If you plan on gaming with a console other than Playstation 5, then it may be more worth your while to check the specs on your cable modem to see if it's running DOCSIS 3.0 or 3.1. Upgrading to the 3.1 protocol would include a ten-fold increase to your theoretical maximum download speed and 32x8 channel bonding will handle more upstream and downstream traffic. This could be all the boost you need, considering it'll be quite a while before we see the next generation of gaming consoles. If you're considering this upgrade, check out our pick for the best cable modem router combo for Xfinity to get started.
Technically, wired connections are more stable than wireless connections, but wireless has improved dramatically in recent years. A wired connection may no longer be necessary, especially if your tech is equipped with this new standard. Unless you're playing competitively, streaming your gameplay, or just incredibly dedicated, the hard-wired connection may be more of a luxury than a necessity. As long as there's minimal signal interference, lots of casual players don't even recognize major differences, and wireless will only continue to get better.
Like this blog?
Subscribe to our newsletter.