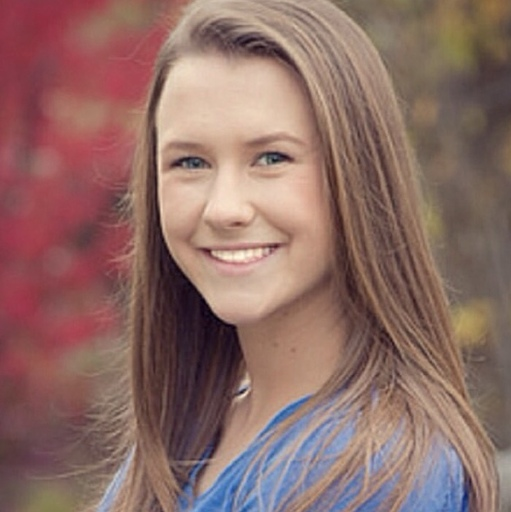 Tech and telecom trends under a new administration
The past year challenged the world's reliance on home broadband and further highlighted the immense urban-rural digital divide still at play. As nearly 30 million Americans today lack access to high-speed internet and 25-30% of the global workforce plans to continue enabling work-from-home in 2021, what changes and technology advancements can we expect to see in the new year under the new presidential administration?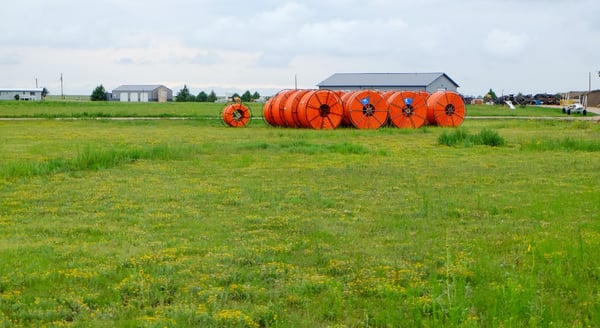 New regulations were already rolling out at the tail-end of 2020, like the ISP rental fee law that went into effect on December 20th, which prohibits service providers from charging rental fees on subscriber-owned equipment. Now a month into 2021, the changes haven't stopped coming.
Technology innovation investments
At the recent CES 2021 trade show where Minim spoke on the new-age ISP service bundle, president and CEO of the Consumer Technology Association Gary Shapiro moderated a discussion on how the Biden Administration will approach the tech industry.
Whereas the federal government once accounted for the vast majority of all research and development funding (particularly in the 50s, '60s and '70s), the business sector has grabbed the baton in recent years: As of 2018, businesses are funding 67.4 % of total R&D spending while the government measured in at 24.1%. Now that companies are struggling under the enormous pressure of the pandemic, however, eyes are on the Biden administration to take a more lucrative, hands-on approach to innovation.
Of the combined $700 billion that the new presidential agenda had outlined to boost US manufacturing, $400 billion will be directed towards clean energy and infrastructure efforts while $300 billion will be dedicated to research and development in "breakthrough technologies." This new administration's goal is to include all 50 states in new innovation efforts and draw on support from federal programs— like the Department of Education— to help re-establish American leadership in technological spheres like artificial intelligence, 5G, energy conservation, and STEM fields.
Bridging the broadband gap
The pandemic shined a light on the major digital divide in America between those with access to high-speed internet service and those without. In an effort to bridge this inequality and bring high-speed internet to millions of Americans, the new administrative agenda has outlined a commitment to expand broadband to every American through more federal investment in rural broadband infrastructure. The President shared the following words on his campaign site addressing the concern:
"As the COVID-19 crisis has made clear, Americans everywhere need universal, reliable, affordable, and high-speed internet to do their jobs, participate equally in remote school learning and stay connected. This digital divide needs to be closed everywhere, from lower-income urban schools to rural America, to many older Americans as well as those living on tribal lands. Just like rural electrification several generations ago, universal broadband is long overdue and critical to broadly shared economic success."
Just as the Trump Administration previously supported a $20 billion rural broadband investment fund to expand broadband coverage, Biden's plan is to invest a similar amount into U.S. broadband infrastructure and 5G networks in under-served areas. It is also expected that President Biden will work with Congress to pass the Digital Equity Act, establishing grant programs for promoting digital equity and tackling the divide in the process.
Initiatives like the Microsoft Airband Initiative, which Minim is a part of, are also still underway to help bridge the broadband gap and make high performance, affordable connectivity for all a reality.
Strengthening national cybersecurity
Despite the previous administration's attempts to expand the federal cybersecurity budget, our country's cyber defense capabilities were pushed to the limit by nation-state attacks in 2020. Not to mention the widespread shift to remote work resulted in new attack vectors for businesses to worry about.
In his own words, President Biden plans to "launch the most ambitious effort ever" to modernize and bolster U.S. cyberdefenses in the wake of the pandemic, including $300 million directed towards building new secure technology programs at the General Services Administration (GSA) and $690 million to improve security monitoring and incident response across the government. These investments will not only help the CISA and (GSA) launch new IT and cybersecurity services, but will also pave the way for future federal investment into new technology hubs.
In addition to these hefty financial investments, the Biden team has also made a number of national security hires, including appointing Anne Neuberger as Deputy National Security Adviser for Cyber Security.
Data privacy protection policy has also become an increasingly urgent topic as COVID-19 moved work, school, and socializing online. Could this indicate a national data privacy law in our future? The jury is still out on that one, but aggressive action in privacy-related sectors does align with Vice President Kamala Harris' former career as California Attorney General. In fact, California has since passed a new privacy law allowing consumers to deny the sale of their information. While this is currently the strictest regulation on data privacy in the nation, many states are likely to follow suit moving forward.
Antitrust policy enforcement
The nation's attention has also been on Section 230 lately, a law established back in 1996 to protect internet platforms from legal action over any content that third-party users publish. Former President Donald Trump and President Joe Biden appear to have a similar stance on doing away with this policy; during an interview with the New York Times last January, Biden stated, "...Section 230 should be revoked, immediately should be revoked, number one."
This seems to suggest that the antitrust work of President Trump's Justice Department against big tech companies (think Google and Facebook) certainly won't disappear over the next four years, but will Biden take as aggressive of a stance to address the growing bipartisan concern? Some experts are looking at the new leadership appointments for the Federal Trade Commission (FTC) and US Department of Justice (DOJ) as an indication that he will.
Conclusion
As with any new administration, we may be left waiting to see many of these policies implemented while more urgent matters are prioritized. For the Biden White House, the first tasks will likely involve economic revitalization, national health, and COVID-19 recovery. The broadband industry and tech companies alike should still be keeping an eye on the horizon, however, as the next four years are expected to bring some significant changes surrounding our nation's approach to innovation and cybersecurity.
Like this blog?
Subscribe to our newsletter.