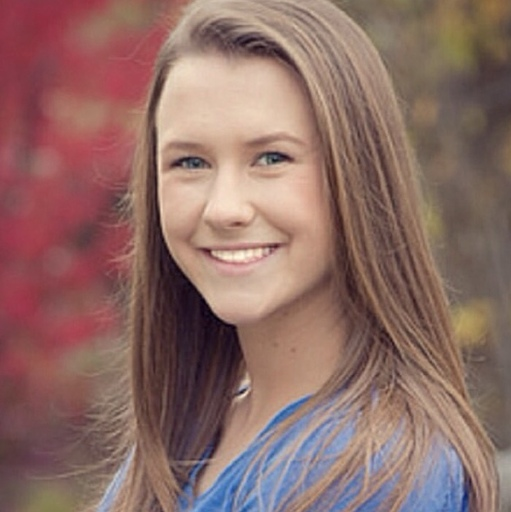 Safeguard your WFH strategy for 2021 and beyond with the Minim® Remote Scorecard
What began as a rapid, hectic shift to remote work at the start of the pandemic has now transformed into a new era of virtual employment. Faced with proof that a work-from-home strategy can be both safe and effective, many businesses are in it for the long run; About two-thirds of the companies that have adopted remote work policies expect them to be in place permanently, or at least for the foreseeable future.
This being said, re-imagining what a productive and secure work space will look like in 2021 and beyond sparks the need for innovative remote work technology solutions: 70% of U.S. executives are already looking towards new IT infrastructure investments for the virtual workplace in the new year.
To support business leaders and IT management as they adapt to this shift, we are proud to launch the Minim® Remote Scorecard, a free remote work technology assessment featuring solutions from providers such as Zoom Video Communications, Dialpad, Prodoscore, and IGI Cybersecurity.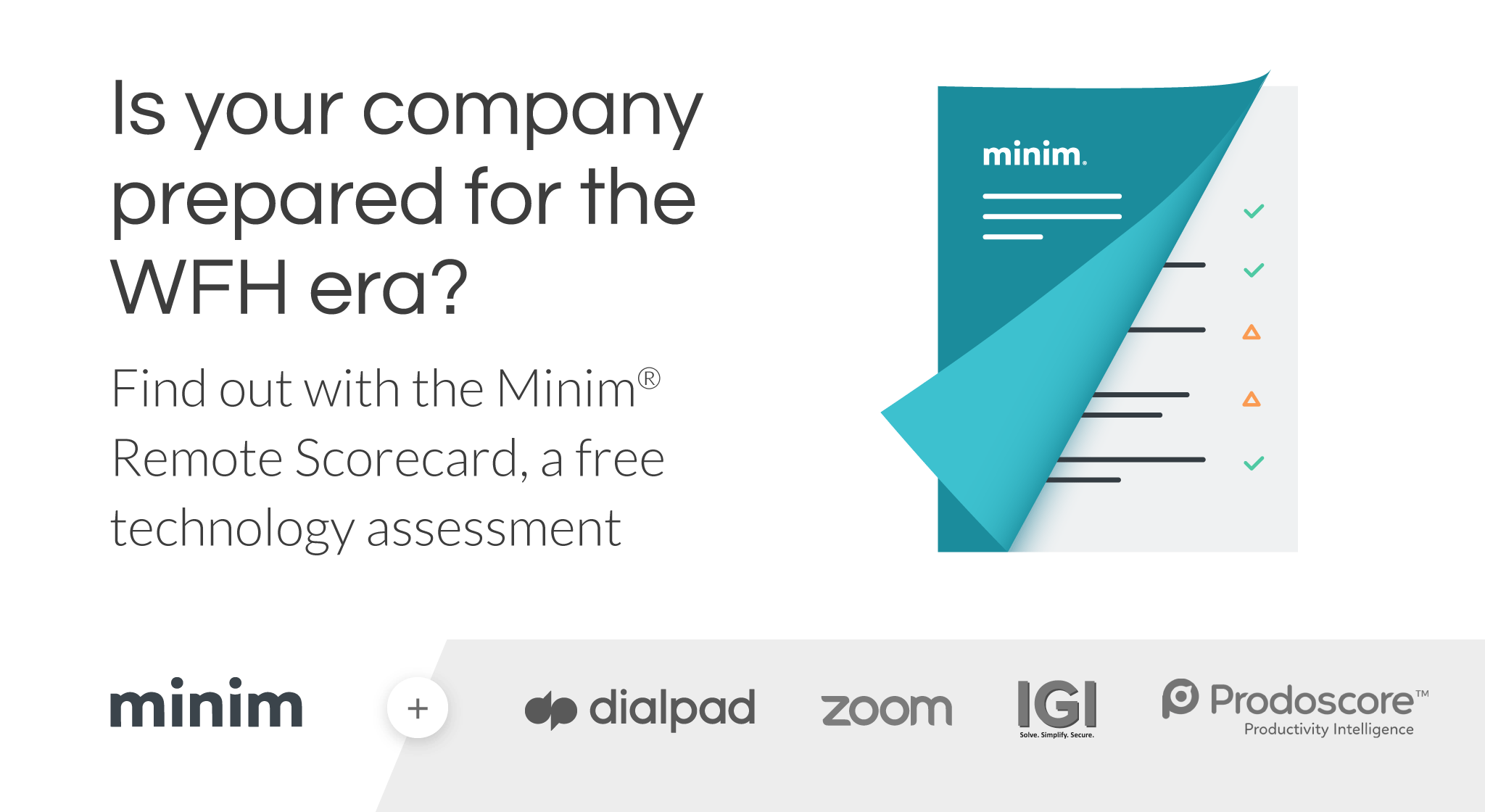 Inside the free assessment
The Minim® Remote Scorecard is a 10-minute free assessment designed to help companies bring their WFH connected experience to the next level. In addition to delivering personalized technology recommendations for virtual workplace improvement, the assessment delivers a final score that measures the business's overall preparedness to secure, support, and empower its remote employees. The result? Businesses can:
Learn ways to bolster their cybersecurity training resources for employees (or, how to implement such a program if they don't already have one!)
Discover where they may have security gaps that are putting business systems and sensitive data at risk
Get recommendations for supercharging their employees' virtual workplace experience
As an exclusive Telarus supplier, Minim is proud to launch this useful tool today alongside advanced technology vendors in the Telarus partner ecosystem.
"The workplace is no longer a destination; it's simply a place where employees should be empowered to do their best work," said Thomas Moran, Chief Strategy Officer at Prodoscore. "There's no better time than now for businesses to reevaluate their remote working model and learn about innovative technologies that can be put in place to address the employee experience, team productivity, distributed security, and more."
"The pandemic is an important moment for companies to reconsider their remote work infrastructure," agrees Mike Kane, VP of Global Channel Sales at Dialpad:
"With the rise of a modern, mobile workforce, it will be important for organizations and individuals to implement cloud-based platforms that enable employees to stay connected and productive. We are thrilled to be a resource for companies making the transition to a more distributed workforce. This includes our AI-powered calling, conferencing and contact center solutions that provide companies with the technology to work from anywhere, as well as tools like Minim's Remote Scorecard that help leaders better prepare for the future."
Companies of all industries and sizes are invited to take the free assessment here to learn where their WFH strategy stands and how it can be transformed to mitigate security threats, meet employee needs, and ensure overall team success.
More remote management topics you may like: