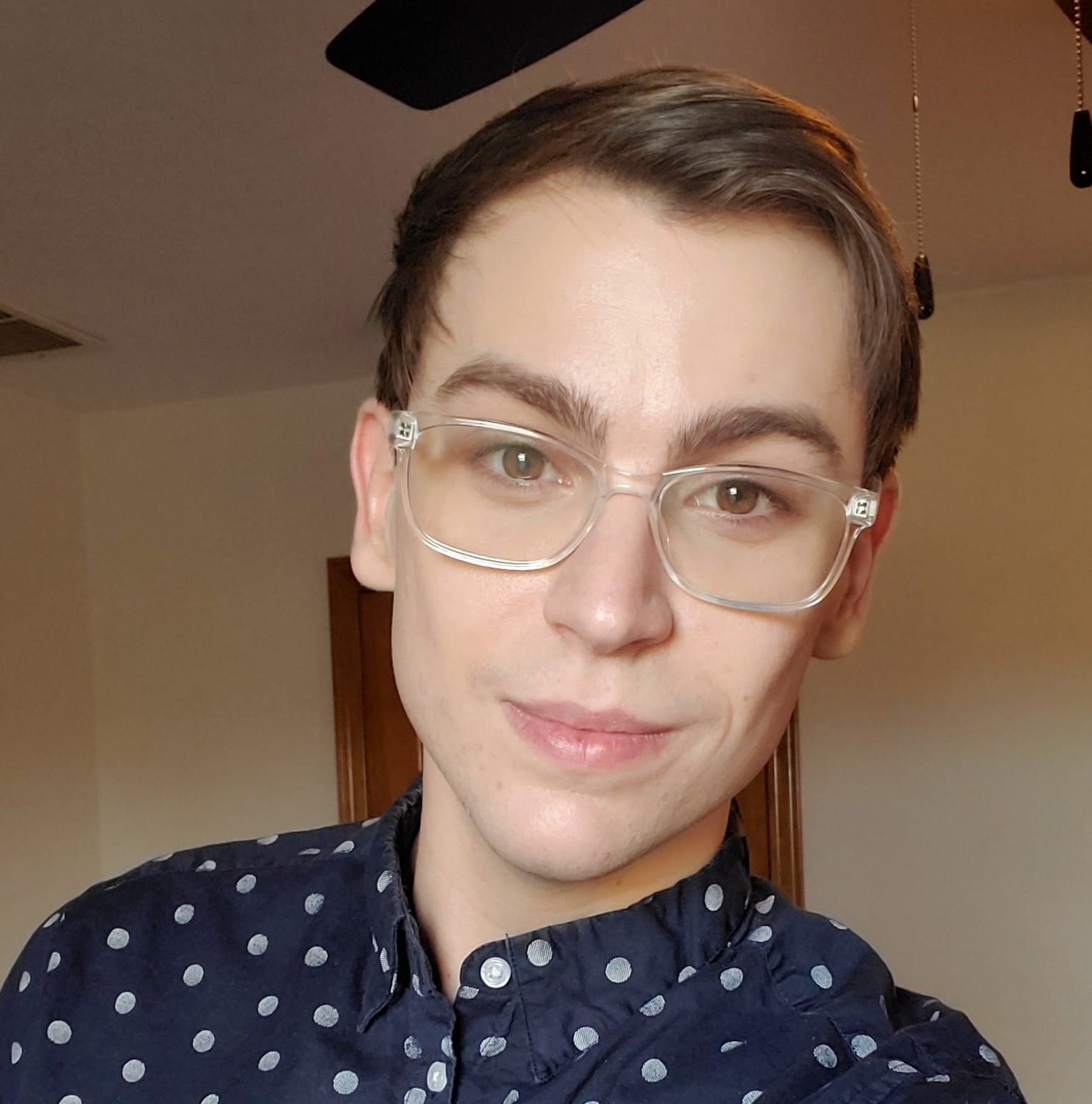 Mountain West: All peaks and no valleys with Minim
Mountain West, a rural ISP servicing central and southeastern Wyoming, has achieved 30% year-over-year growth for six consecutive years. Their subscriber base has been growing as a result of their exceptional customer service, leading to outstanding performance metrics. But managing more subscribers requires more resources, causing new challenges for Mountain West and resulting in their need to adopt new solutions that scale alongside their growth.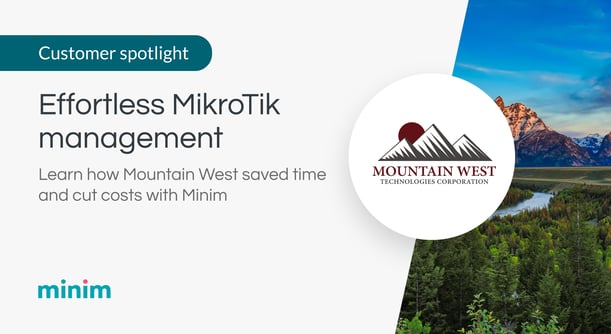 New challenges: CAFII funding compliance and home router troubleshooting
The limitations of their previous hardware portfolio were one of the challenges Mountain West had to overcome to scale their business and continue providing high-quality customer service. Their previous hardware features were lackluster and the steep learning curve for their subscriber support team was creating cumbersome obstacles. Mountain West needed new hardware offerings that were simplified but powerful.
Moreover, speed testing to maintain FCC Connect America Fund (CAF) compliance became increasingly demanding when managing larger requirements of testing. When we asked the Infrastructure Manager at Mountain West Tim Meads how he needed to alleviate this challenge, he stated, "being able to test from the router itself was integral for our compliance standards."
Enter Minim + MikroTik: Simplified and scalable solutions
Minim makes device and network management easy. The Minim Care Portal enables Mountain West (and any ISP) to effortlessly adjust to their growing subscriber base and monitor their service with subscribers using on-demand performance insight.
When it comes to testing, we can just put the software behind our fiber customers and pull the metrics we need. My support team likes it because they can use it to show subscribers examples of what's going wrong on their networks.

Tim Meads, Infrastructure Manager at Mountain West
Mountain West has seen nearly a 67% reduction in truck rolls combined with a 33% reduction in support call burden as a result of the granular insight of the Minim Care Portal. Not only can the support team view and edit router settings like SSID, passwords, and channel selection for subscribers, but they also have access to security insights by device to pinpoint diagnoses in record time. The Minim mobile app enables support remotely to help subscribers visualize what's happening, adding a new layer of care into their service.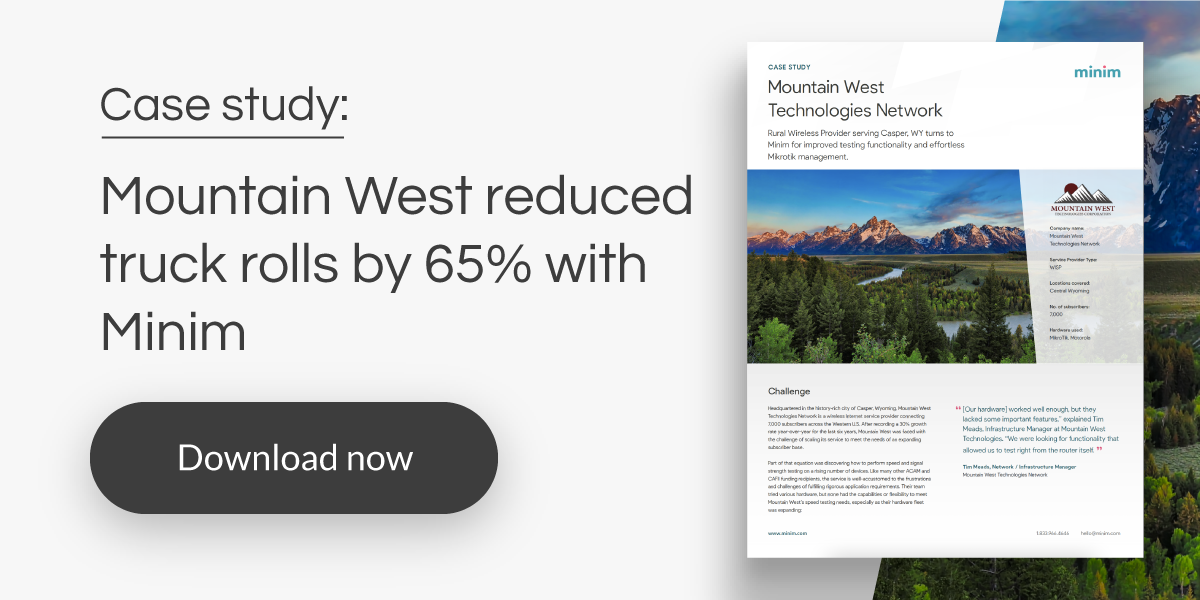 The AI-driven mobile app is layered with tooling for support, allowing home users to troubleshoot independently. Powerful features like parental controls, web content filtering, ad blocking, and device scheduling keep subscribers feeling modernized within the smart home era. Since the app seamlessly empowers subscribers to have full control over their home network, Mountain West maintains a competitive advantage over bare-bones Internet service packages. "The app sells itself," says Tim Meads, "and I give Minim a 10/10."
To learn more about how Minim helps foster service provider success, download the full case study or view one of the other case studies listed.
Other success stories you may enjoy