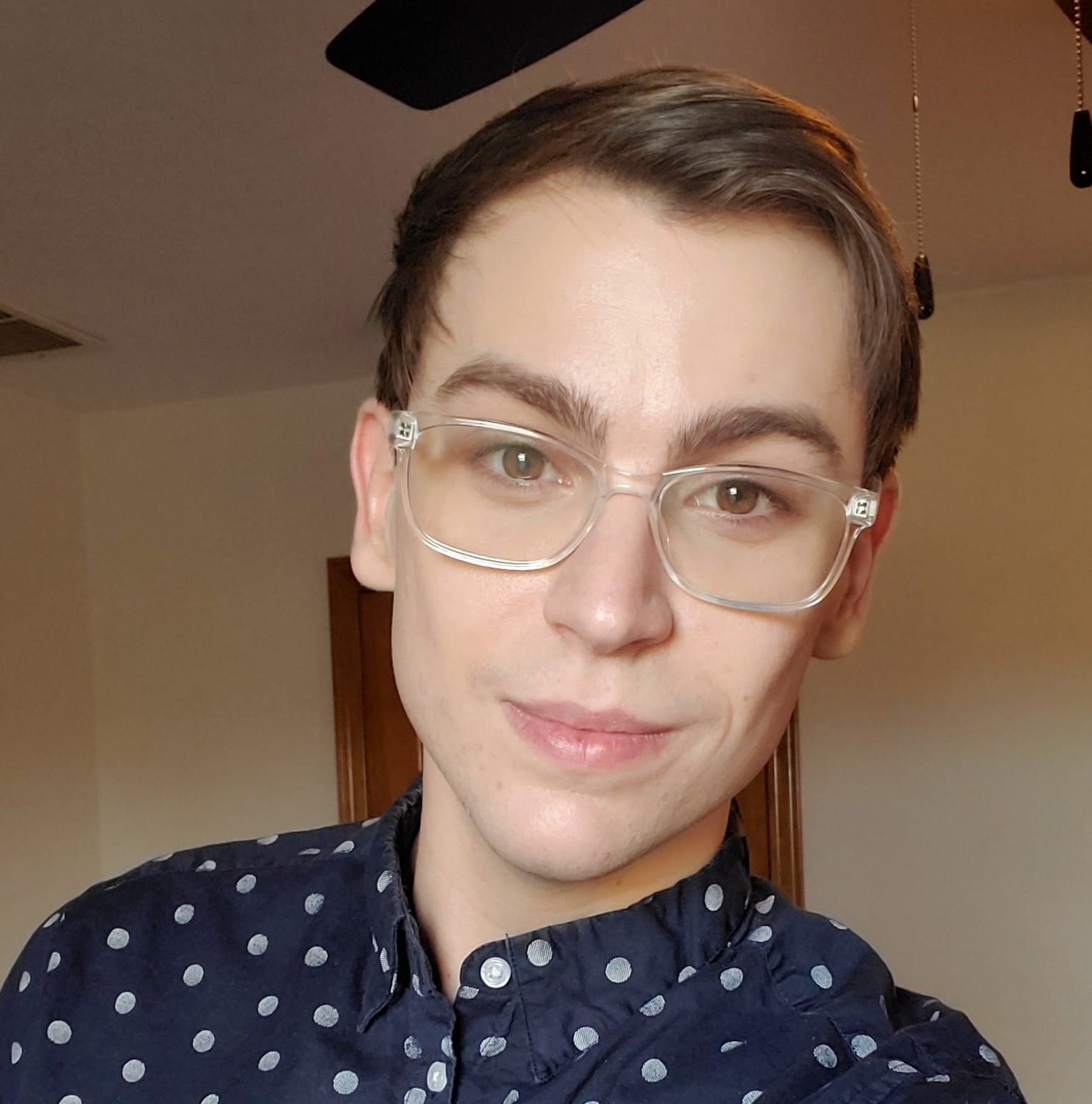 Minim to exhibit and speak at WISPAPALOOZA 2021
The largest conference of fixed wireless professionals in telecommunications returns October 11th - 14th to provide continued education, demonstrations of emerging technology, and professional networking to the Wireless Internet Service Provider (WISP) industry. As industry leaders, Minim will be attending to cover new technologies and galvanize WISP businesses.
WISPAPALOOZA 2021 is a globally recognized expo event for over 2,000 WISP attendees. This year's agenda features presentations on acquiring funding, spectrum delegation, monetizing IoT assets, infrastructure and expansion, and even branding strategies. With over 90 panels and 160 exhibitors, no WISP will leave this event empty-handed. Visit Minim at Booth 442 to learn about:
Simplified hardware fleet management in the cloud
Auto-balanced home network traffic with Minim QoS
Customer service chatbots' to handle common customer issues and workflows
Expandable next-generation mesh solutions to cover even the most demanding users
What's more, we'll be presenting sessions on how you can leverage marketplace strategies in your WISP, the evolving state of cybersecurity, and transitioning services to the cloud to share knowledge on the latest industry evolutions.
Minim's latest software for WISPs
MikroTik cloud management: automate control of your hardware
With a 9.1 out of 10 rating on Trust Radius, MikroTik routers drive results for both ISPs and subscribers, making them a worthwhile addition to any hardware portfolio. To facilitate hardware fleet provisioning, troubleshooting, and updates, we created a granular MikroTik cloud management platform that reduces support costs to all-time lows. One WISP created a 67% reduction in truck rolls and 33% reduction in support calls using our MikroTik management solution.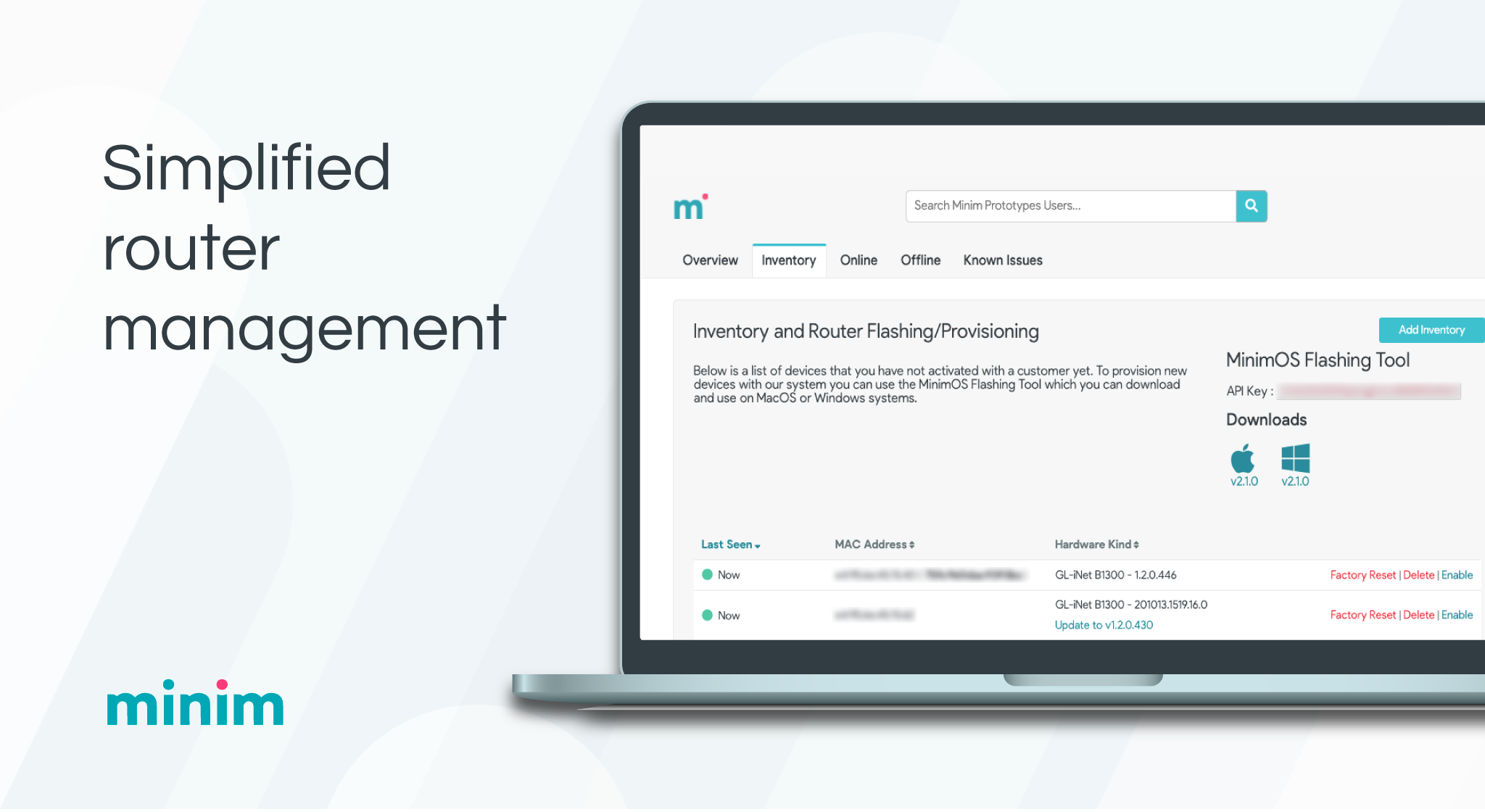 Our latest innovation cuts down the average manual 10-15 minutes per unit firmware update to a completely hands-off experience that completes in just a couple of minutes. Automate MikroTik firmware updates that self-regulate during inconspicuous hours (between 2:00 - 4:00 AM by default) by enabling a single toggle. This includes the choice of individual updates on-demand or bulk updates of up to 20 simultaneous units with the Minim Flash Tool. WISPs can also access our other popular MikroTik management solutions like:
Alongside our expertise as a Made for MikroTik partner, we're also compatible with a wide range of hardware: Motorola, GLi-Net, Zoom, ZTE, and much more.
Network quality and QoS management
Not all devices on a network are well-behaved and can handle large file transfers, iCloud backups, and other downloads can create poor network conditions in the home. These types of issues are often not pervasive and by the time the customer is able to get a technician to look, the issue has often gone away. What if your customers' networks could be more intelligent and prioritize traffic appropriately to ensure that each user received the service they needed?
Minim Quality of Service (QoS) is an intelligent load-balancing technology that queues network packets based on size, delegating fairness in traffic among devices. It removes bursty and bandwidth-hogging network behavior that befuddles subscribers into blaming their internet service. Utilizing Stochastic Fairness Queueing (SFQ) in MikroTik RouterOS or Smart Queue Management (SQM) in OpenWRT, speed tests determine how to optimize bandwidth between devices and maximize users' Quality of Experience (QoE) to ensure each device is getting the throughput it needs and users remain satisfied.
Say less with Minim's troubleshooting chatbot
Eliminate questions like "How do I change my WiFi password?" from your support team's headset with an on-demand FAQ chatbot. Chatbots have proven effective at reducing cost and time in support, such as Comm100's chatbot that handled 26% of its inquiries autonomously and projected savings up to 30% in customer support costs.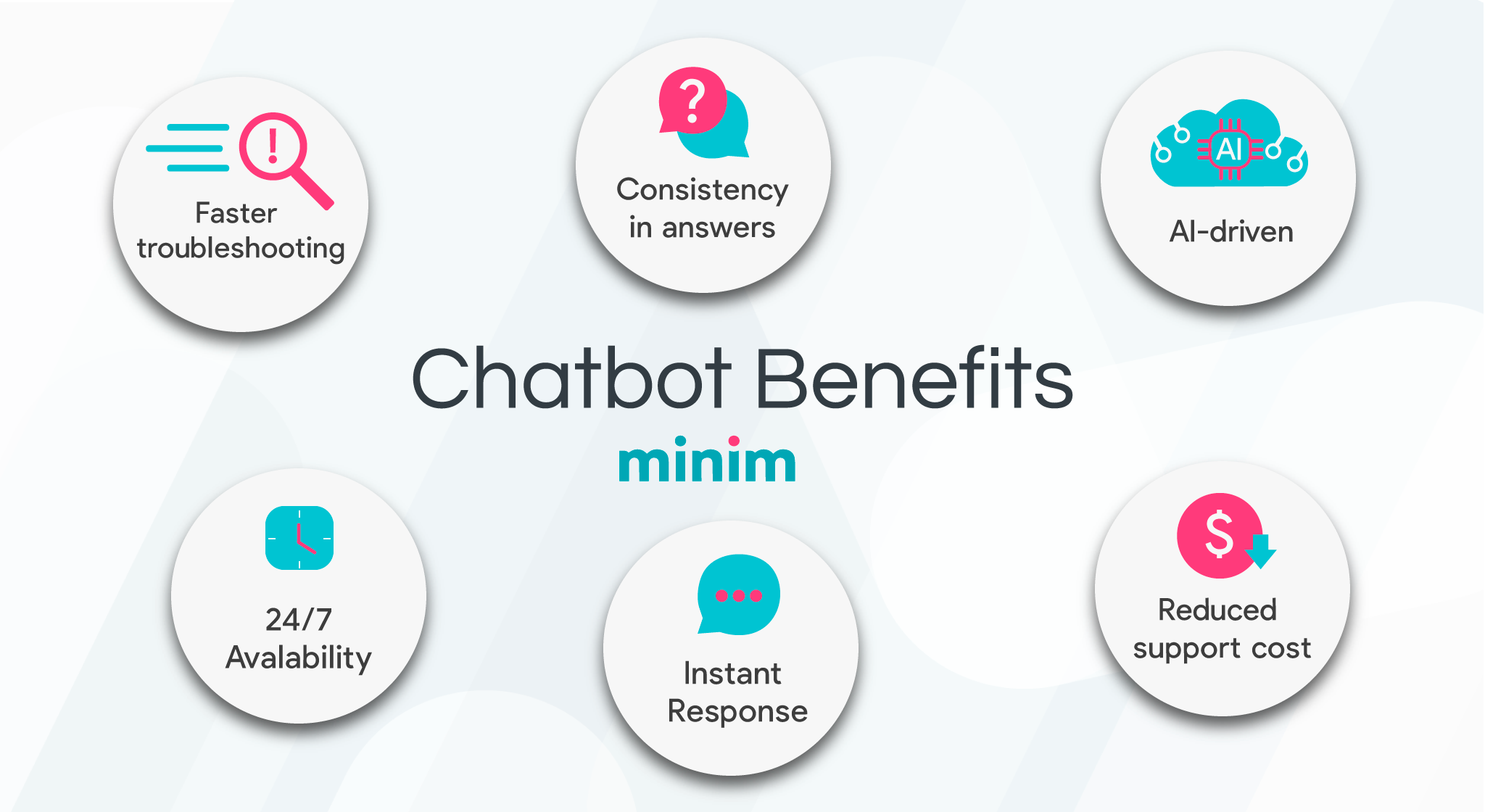 Adding a chatbot reduces stress on your team and allows them to focus on the tough cases, instead of backing up calls during peak hours for issues subscribers can solve themselves. What's more, subscribers are no longer frustrated by waiting for business hours; answers are consistent, instantaneous, and available 24/7. They can even give insight into subscribers' most common issues, and with AI-driven technology, they only get better over time. Equipping your customer service model with a chatbot impresses subscribers, produces immense savings, and keeps services competitive.
Learn your next success story with discussion on industry trends
With over 25 years of experience in the technology sector, Senior Vice President of Customer Experience Andy Piggott will be presenting on the latest telecom industry topics including:
Two-Sided Marketplaces — Transforming Wireless | Tuesday, Oct. 12th, 3:00 PM - 4:00 PM
Cybersecurity: Current and Future State | Wednesday, October 13th, 4:30 PM - 5:30 PM
Moving to the Cloud | Thursday, October 14th, 8:00 AM - 9:00 AM
Take a look at how the marketplace model is expected to transform the wireless industry and how WISPs can use this to their advantage in Two-Sided Marketplaces. Attendees to Cybersecurity: Current and Future will learn how to integrate security into a business model, whether it's through your own methods or to outsource to a trusted partner. Finally, decipher what aspects of your business would benefit from a cloud migration and how to pull it off in Moving to the Cloud.
Book your attendance to WISPAPALOOZA 2021, and visit Minim at Booth #442 to get competitive and prepare your 2022 business strategy.