Working remotely with kids: tips from a Minim parent
Recently, Minim joined the NH Tech Alliance webinar Going Remote 101 to explore how business can help their employees transition to remote work while maintaining a work-life balance.
As the topic of working remotely with kids came up, I thought I'd share some of the strategies that have helped my family to during this time.
I hope these tips are helpful and would love to hear what your family is doing to cope. Tweet me @apiggott to share!
Tip 1: Recognize their different needs
I have three kids at home, ages 8, 6 and 4: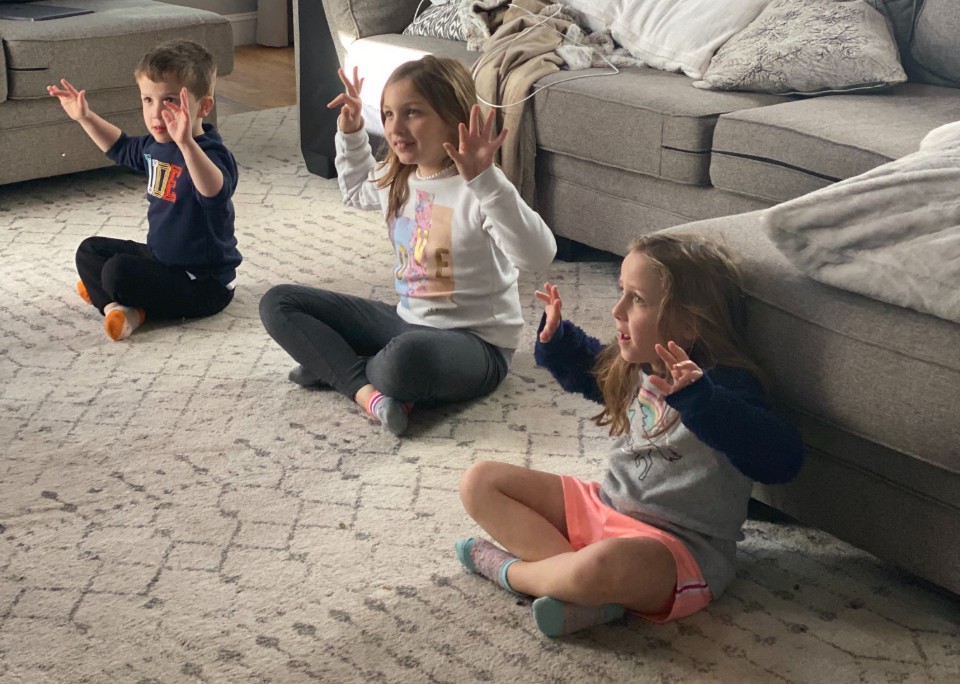 They are awesome and each have unique needs for their age and learning ability.
My 4-year-old is used to attending daycare and therefore, needs a lot of entertainment to get through the day. My 6 and 8-year-olds are in grades 1 and 2 and are working to come to terms with remote learning. The onus is really on me to help guide them through their daily assignments.
To help with this, I structure my day to balance time between working with the kids on their assignments and playtime for them where I can take calls and meetings. It's a struggle. We're all getting used to this and a 6 and 8-year-old can't self-guide their own work, but we're making the best of it and all rising to the challenge.
Tip 2: Try to maintain a schedule
Keeping a schedule is a top priority for my family. Even though everyone is home, we still get up as early as we normally would for school and get to working by 8AM.
We eat breakfast and do some physical activity, like play outside or take a walk. I block time in my calendar to ensure I am keeping on top of work and also have dedicated time to spend with them.
Something that's helped me be more available and support them during this time is moving my meetings to the times when they are playing or done with school.
Tip 3: Ensure they are set up for success
This third tip may sound obvious, but it's an important reminder to take some time at the beginning of the day to ensure everyone is connected and knows what is expected of them. With younger kids, it's also essential to tell them how to get help if they get stuck and set expectations about what you will be doing, especially if you're going to be on calls.
My 6 and 8-year-olds are using Chromebooks for their online schooling, which means we have at least 4 devices streaming video and audio simultaneously throughout the day. And I know that the minute one of their devices loses signal or the connection lags, we're going to lose their interest. So I recommend taking time at the start to ensure each device has a stable WiFi connection with the needed tools downloaded and ready to go.
Luckily, I have Minim in my home to help me prioritize our network traffic for work and school devices. If you don't have Minim in your home, I recommend staying close to your router and simply turning off the devices that aren't needed during your work and school day so that they aren't hogging the available bandwidth.
Check out this blog for more tips on improving WiFi signal strength
Tip 4: Give them tools to stay focused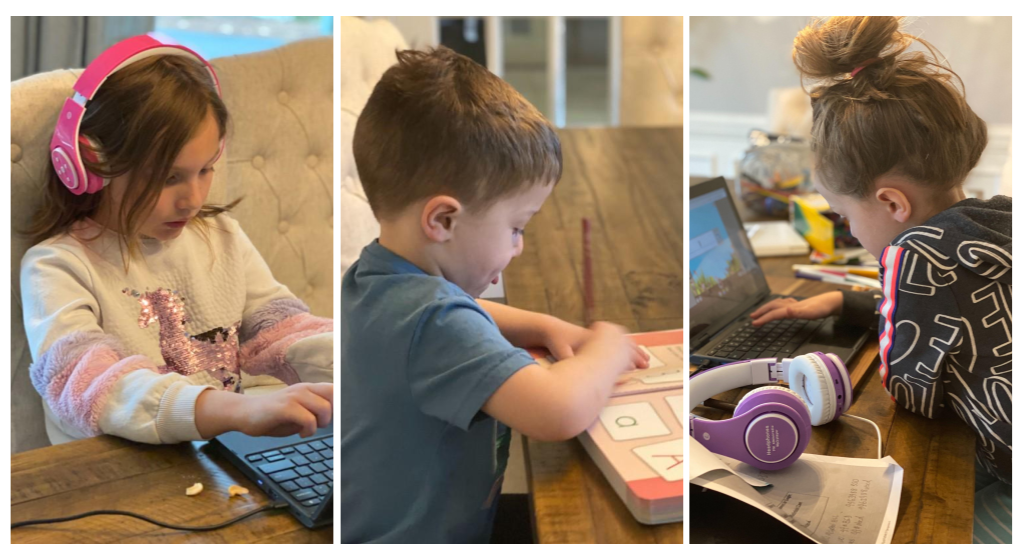 It's easy for kids to get distracted from what they should be doing when they're on a device. To help with this, I got headphones for all of my kids so they can really focus on what they are doing (plus the max volume is limited so they can't hurt their ears).
But, more importantly, I want to be able to protect them online since much of the content the school wants to share is on YouTube. I want to ensure they don't stray off to watch things they shouldn't be. Minim's parental controls, specifically the content filtering, provides me with peace of mind that they are only accessing content that's appropriate for their age.
Tip 5: Set expectations for yourself
The nature of my job results in a lot of meetings and interactions with customers. I'm fortunate to have an incredible team and colleagues who have been willing and able to take on some extra responsibility to cover me while I'm helping my kids with school work.
It's important to communicate about this with not just with your colleagues, but also with others you work with. Customers are more than happy to accommodate moving meetings— after all, we're all in the same boat right now.
I've found that I can work on email, support issues, and internal meetings in the morning while we get the school work done. And in the afternoons, I set the kids off on a variety of playtime and activities where I can focus more on external meetings and making sure projects roll.
Some late nights are inevitable to keep on top of things, but the feeling of keeping on top of both work efforts and helping your kids through their learning is pretty amazing.
My biggest piece of advice here is to communicate with your colleagues, customers, significant others— really anyone who wants your time— about what you are doing and where you could use some help. Being transparent is key so they know you're not dropping the ball.
Tip 6: Get them moving!
While I make sure my kids start the day with some physical activity, it's hard for them to not get restless being all cooped up at home. In fact, this was an issue for many Minim parents and, we suspect, for parents outside of Minim too.
To help, Minim has teamed up with New Hampshire-based Fortitude Health and Training to sponsor a series of virtual youth fitness classes. Classes are being held via live video stream on Tuesdays and Thursday afternoons throughout the month. Get more details and register for free below!