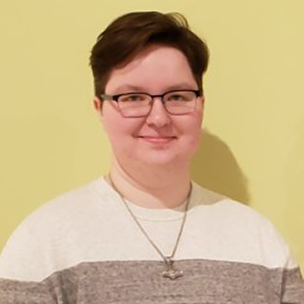 The top 4 best SD-WAN solutions for working from home in 2021
According to Gartner, 30% of enterprise locations will have only SD-WAN connectivity by 2023 (compared to about 15% in 2020). And by 2024, 60% of enterprises will have implemented SD-WAN to enhance support for cloud-based applications (versus 30% in 2020). It's clear that SD-WAN is becoming a more popular choice for office-based enterprise solutions, but is it right for remote-based businesses too?
In this blog, we'll break down what SD-WAN technology is, what it can do for businesses, and how it can be adapted to fit the work-from-home policy shift that's become necessary in recent months. We'll also outline some of the best available SD-WAN solutions on the market for businesses with WFH employees in 2021.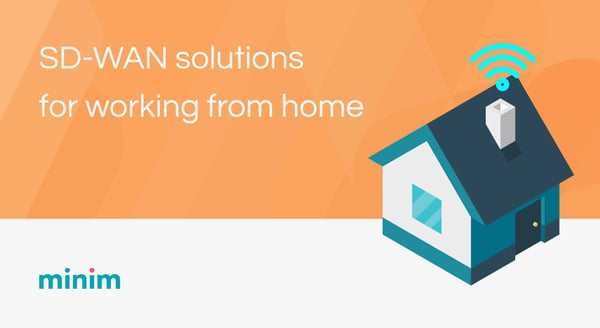 But first: what is SD-WAN?
SD-WAN stands for Software-Defined Networking in a Wide Area Network. SD-WAN technology is a drastic improvement on traditional WAN technology, improving specifically on the cost-effectiveness and the complexity of traditional WANs.
Where a traditional WAN connects multiple LANs through routers and VPNs, SD-WANs combine WAN technologies like Multiprotocol Label Switching (MPLS) and broadband connections to deliver connections between multiple physical office settings (or an office to a WFH environment).
Andrew Lerner, Vice President in Gartner Research, explains that there are four key components to an SD-WAN solution:
It should stand as a lightweight replacement against traditional WAN routers (supports MPLS, Internet, LTE, etc.)
It should have support for the efficient load sharing of traffic across multiple WAN connections
It should be easy enough to configure that anyone with the skill level to set up consumer-grade home networking equipment can configure the SD-WAN solution
It must provide a secure VPN and be able to integrate additional network services (firewalls, Wan Optimization, SWG, etc.)
With an SD-WAN solution, businesses can connect every employee (both remote and in-office) to a centralized cloud network, increasing the amount of control IT teams have over their company's network.
Top SD-WAN solutions for enterprise
Traditionally, SD-WAN solutions have been catered to the enterprise environment to better-connect employees in multiple office locations. Some of the best options on the market for enterprise SD-WAN solutions include Cisco SD-WAN (Formally Meraki), Fortinet, Palo Alto Networks/CloudGenix, Juniper, and Aruba. These comprehensive and often complicated solutions are priced at enterprise level and require costly upkeep, not to mention their scalability just doesn't suit home or remote-working environments.
Do I need SD-WAN for home implementation?
There is now a need for scaled SD-WAN solutions specific to remote employees in home environments. Traditional enterprise solutions are expensive and difficult to configure for WFH—so IT teams may need to consider a different solution than one they may already have implemented.
We've combed through the SD-WAN solutions on the market to find the best option for businesses with distributed workforces.
Top SD-WAN solutions for home use
Here we break down the top SD-WAN solutions for remote employees (based on Gartner peer insights for user opinions and our own research).
Note: while many enterprise-centric solutions on the market can be adapted to the home environment, we chose the following because of their built-in remote capabilities and SMB scalability.
Best SD-WAN solution for total customization: VMware SD-WAN by VeloCloud
The VMware SD-WAN solution provides customizable support for both hybrid and full-on remote working policies. It's easy to scale for any business size, though the solution is generally geared more toward enterprise networks. It acts as a powerful solution for complete control of SaaS applications, data centers, and company data stored in the cloud. There are lots of available solutions that need to be combined, however, so it's easy to get lost in what your business really needs.
Best SD-WAN solution for enterprise-business home use: Versa VOS (formerly FlexVNF)
The Versa Operating System (VOS™) SD-WAN solution has both active and passive protection through firewalls and configurable filters for remote user protections. VOS, however, is one of the more difficult solutions to set up (some reviewers report taking as many as 12 months or more to set up). VOS works better as an enterprise solution with a fully-staffed IT team to implement, monitor daily, and configure. More focus is placed on security with less focus placed on usability and stability (users report that it's common to encounter bugs).
Best SD-WAN solution for scalability: Unity EdgeConnect
Silver Peak's Unity EdgeConnect™ provides a top-down approach for networking: the network scales to fit the business rather than having the business constrain the network. It's a single platform for everything businesses would need for both hybrid and full-on WFH employee policies, however, Unity Orchestrator™ and Unity Boost™ are both necessary additions to the EdgeConnect platform for improved speeds and WAN optimization. Although optional, these can prove to be critical for WFH employee infrastructure, especially for businesses with hundreds or thousands of employees. Also, EdgeConnect is built as an enterprise solution, so smaller businesses could find their price point to be budget-breaking.
Best SD-WAN solution for a small budget: Citrix SD-WAN
Citrix SD-WAN is easy to deploy and use, plus comes with a good quality of support. They also have a low price point for their "essentials" plan, the most basic plan they have available. However, there isn't an option for WFH remote-in without one of their premium plans (Citrix Virtual Apps, Desktops Advanced/Premium, or Citrix Workspace Premium Plus) which comes at a significantly higher cost point than their other plans ($2/mo/user versus $18/mo/user). The remote-in feature is a basic part of the above listed solutions, putting Citrix at a slight disadvantage for IT teams who need to troubleshoot remotely.
Best SD-WAN solution for the home: Minim
Minim offers a cloud-controlled networking platform that was built for the home. With Minim, businesses get a remote networking WiFi management and security cloud platform to co-manage their employees' home office networks.
Much like that of an SD-WAN solution, Minim works to optimize the internet experience, delivering fast, stable WiFi coverage of up to 6,000 ft2 via tri-band mesh technology. But unlike an SD-WAN solution, Minim couples in cloud control and security for all connected devices in the home to protect the home office network from prevalent consumer IoT and home router threats.
Another point of contrast in addition to security - SD-WAN solutions solve for QoS at the network-level, whereas Minim takes a look at the QoS needs for each specific device through AI-driven device fingerprinting, which helps deliver a more seamless connected experience.
Plus, Minim gives remote network visibility and security tools to both the employer and employee. It's what we call "Work-Life WiFi" connectivity, the perfect experience for end-users and administrators alike:
Multi-SSIDs (Work network and Home network separation)
Whole-home filters (including parental controls)
Ad blocking
Device isolation
...and much more! These are all configurable through the Minim Mobile app and Minim® Edge Extend, Minim's web application built for IT personnel. WFH employees can grant their company's IT teams the visibility needed to offer additional support and secure sensitive corporate data.
Already have an SD-WAN solution you're in love with? Companies can also choose to leverage Minim and an already-existing SD-WAN technology simultaneously for a more holistic approach. Both are easily deployable, with Minim being roughly one-third of the cost.
Interested in learning how Minim can help you safeguard business continuity and data? Click the button below for a demo!