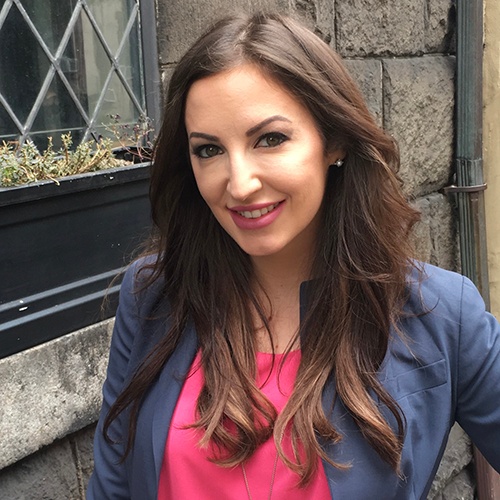 Announcing Minim® Work-Life WiFi for WFH Harmony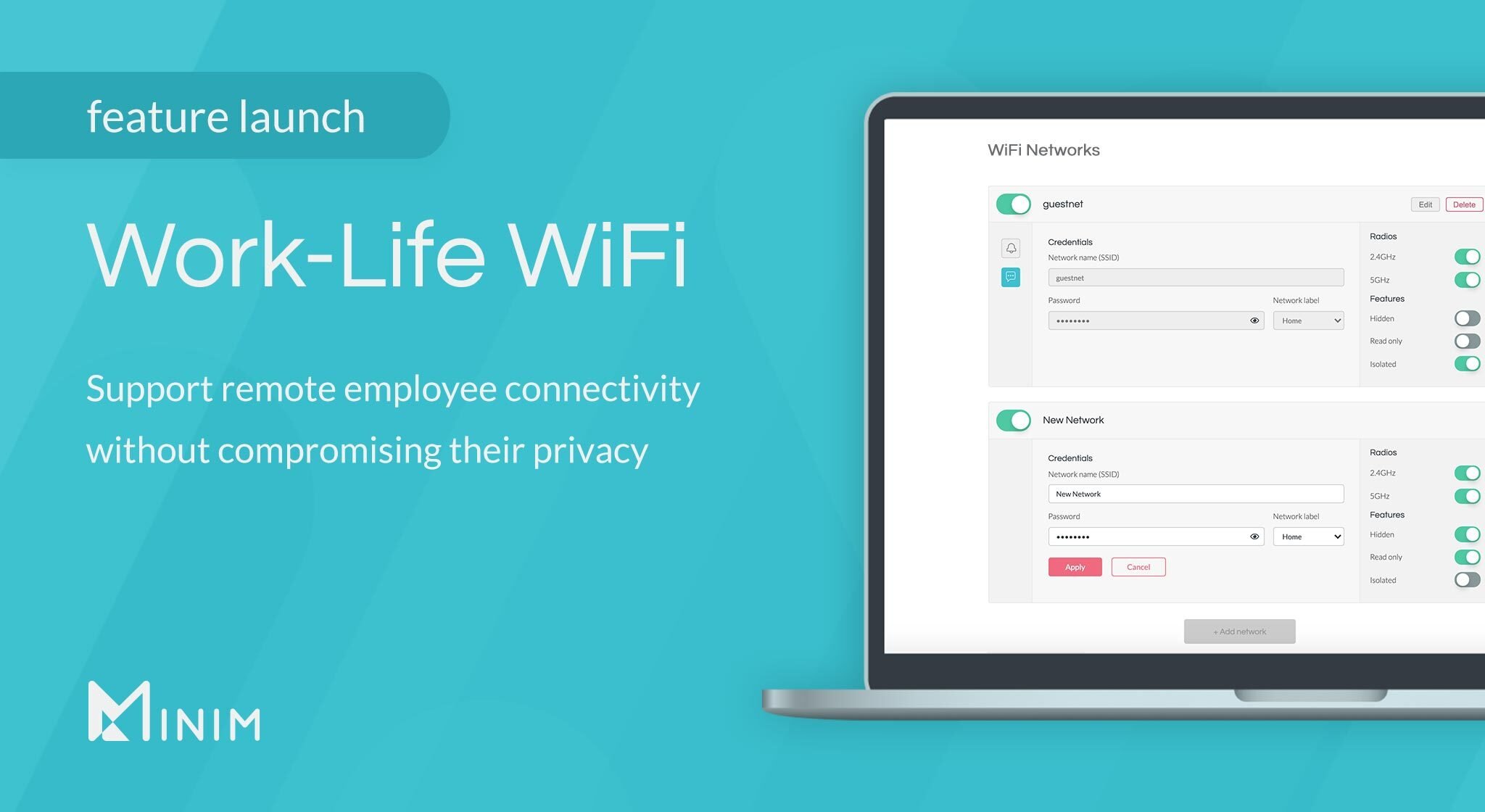 Remote work is here to stay with 25-30% of the global workforce expected to be working remotely, at least part-time, by the end of 2021.
This evolution creates a need for a shift in corporate device policies. Just like how the corporate-issued laptops and mobile phones allowed employees to take work on the go, now employees need to take the corporate network home.
In an office setting, WiFi devices are connected to networks with enterprise firewalls and device policies. In the home, employees may have VPN— but this still leaves them hanging with no tools for troubleshooting why their internet is so slow, or that their baby cam has been hacked. And this is a big problem for corporate risk and continuity.
Companies are turning to their firewall and SD-WAN providers, contemplating making the tall ask of installing cumbersome and costly equipment in the employee's private home. This is a concern for many. We know from our own business and surveying workers affected by a new WFH policies:
"If you are using the corporate network, chances are that your employer is not only monitoring your work emails and projects you're working on but also seeing some non-work-related things, such as your personal info, search history, et cetera," says Tom Winter, CRO of DevSkiller. "That, of course, can be an upsetting factor for anyone, and it shouldn't be that way."
As Tom has alluded to, WFH network management is a tough problem with no single solution to date. But today, we're introducing Minim® Work-Life WiFi.

Minim® Work-Life WiFi
Minim® Work-Life WiFi is the first-ever unified networking feature set that enables businesses to deliver secure, co-managed WFH networks while preserving their employees' privacy.
WFH security, support, and privacy
With the Minim® Mobile app, employees can now:
Organize their Minim system into Home and Work networks
Selectively grant IT teams the visibility to their work network for support and security; these networks will appear in the Minim Edge Extend web app for business IT personnel to centrally manage and monitor
Set the work network to "Isolated" mode, preventing communications between devices (another attack vector).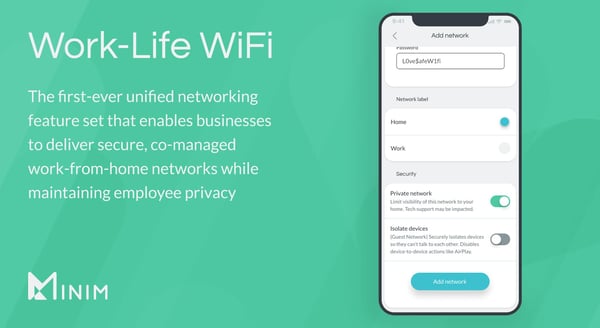 Excited to bring these new network organization and privacy capabilities into fold of Minim's Bring Your Own Network™ solution, we surveyed what privacy experts had to say:
"Giving an employer [at-home network] access is...a huge privacy violation, as far as I'm concerned," says Heinrich Long, Privacy Expert at Restore Privacy. "That's one of the best examples of unnecessary and intrusive behavior. I would never accept to be under that kind of surveillance and neither should you. A private network is non-negotiable for working from home, and an app that allows multiple and separate networks is absolutely necessary. Here, take my money!"
Veronica Miller, Marketing Manager at VPNoverview, commented:
"Having my employer take a peek into my daily activities while I work from home is definitely a BIG no. Any kind of activity monitoring program that gives someone complete access to my personal network is strongly against the idea of cybersecurity or online privacy. This might even be a threat vector that opens up all of my private as well as company data to hackers. The idea of a second, private network is definitely favorable and apps that allow separate networks must be considered. Multiple home networks will give employees more control over their own data and protect online privacy."
We agree!
A new-age employee perk
Beyond the business benefits of corporate data security and continuity, Minim Work-Life WiFi delivers a new-age employee perk: safer, better WiFi for the whole home.
Employee perks are very-much needed these days. The pandemic is introducing burnout as people are working additional hours (3 more per day on average in the US!) So move over, office snacks and progressive pet policies. A real value-add has come.
With a powerful mesh WiFi system by Motorola, Minim helps people personalize their home WiFi. In an intuitive mobile app, Minim users benefit from content filters, security alerts, device monitoring, speed testing, signal strength testing, ad block, and parental controls.
As Tom put it:
"Without a doubt, I think that an alternate network where I am in control is the solution for this, as it is the best way to continue being productive WFH, while still keeping all of my personal data for myself. That being said, I would be 100% willing to use an app that allows me to set multiple, separate networks on my home network, as long as doing so is within the company's parameters."
Oh the savings
Work-Life WiFi features are the latest addition to Minim's Bring Your Own Network™ solution, which brings an AI-driven Next Generation IoT firewall into the employee home and central control to the IT department— at a simple, affordable monthly price per user. (See how we compare to Cisco Meraki.)
We're breaking down the barriers between corporate and personal networking because that's our new reality.