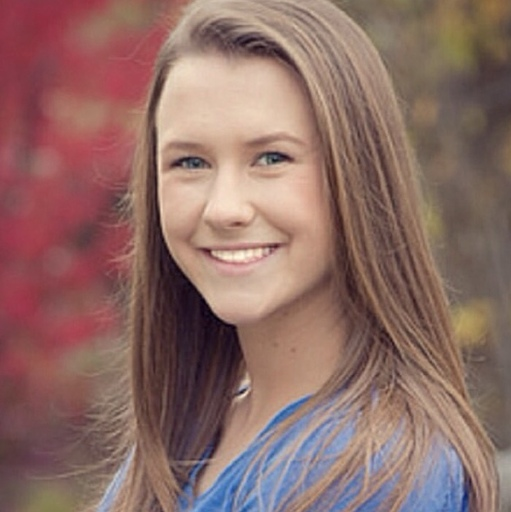 Child internet safety guide: Utilizing parental controls in the new year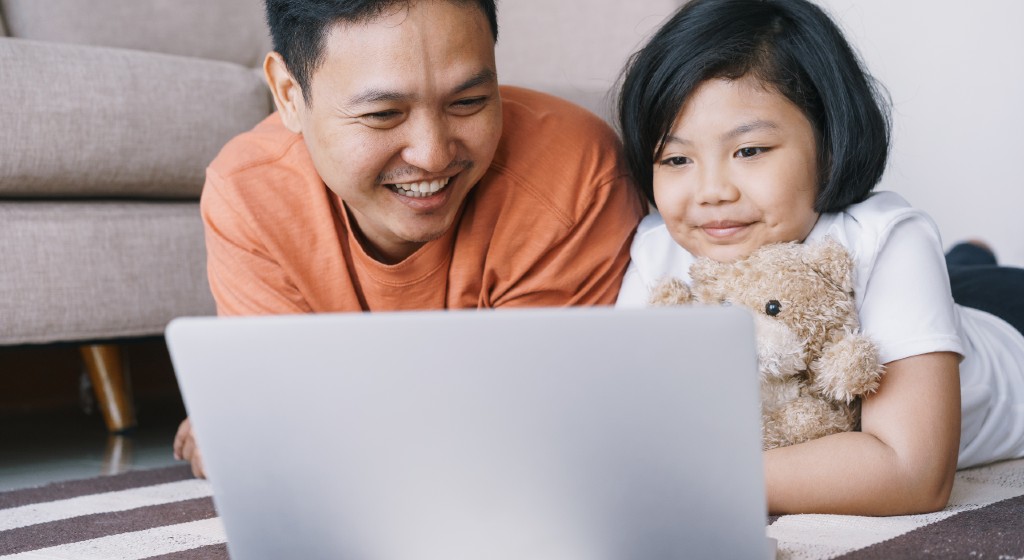 As the holiday gift-giving season comes to an end, many families are welcoming new smart gadgets into their homes. Although these devices are great for convenience and the automation of everyday tasks, it's important to ensure that there are controls in place to protect your home and family, especially children, from the risks associated with them. Enter the need for parental controls.
Why do we need parental controls?
Of the many reasons for integrating parental controls in the smart home, safety comes in at number one. Kids are being exposed to technology at younger and younger ages and, as a result, parental controls have become a controversial topic. On the one hand, you need to make sure that your children are safe and making the right decisions. On the other, however, there is a fine line between monitoring your children's activities and earning the dreaded title of "helicopter parent."
What many people may not realize is that even well-known sites like YouTube or Google can become conduits for adult content, misleading information, and could even lead to addiction. There are some who will still argue that parental controls aren't needed "if you trust your children," but that simply isn't true. The facts indicate that being exposed to inappropriate or unsafe content may not always be your child's fault.
65% of children ages 8-14 have been involved in a cyber-bullying incident.
69% of teens report regularly receiving online communications from strangers without telling a parent or caretaker.
70% of children ages 7-18 years old have reported accidentally encountering inappropriate content online while surfing the web or doing their homework.
The truth is, even the most responsible child could be exposed to the dangers of the web, and now that schools are using computers and tablets as a part of the standard curriculum, it's even more likely to occur. Setting parental controls for your children and talking to them about best practices online is essential to establishing healthy online habits.

What do parental controls do?
Parental controls features vary across platforms and devices, but you'll see that many support the ability to restrict certain types of content and manage internet usage. In the Minim® Mobile app, for example, parents can set device profiles for their children and block specific websites, set daily internet time limits, restrict adult content so it doesn't show up in Google searches, and more.

A look at parental controls with Minim
Activity monitoring - Create device profiles for each child so you can oversee internet usage and access. Be alerted when a device communicates with a malicious site, and track time spent online and their overall data usage by the hour, day, and week.
Content filtering - Restrict access to known malicious websites and automatically block ads and/or adult content from popping up on your children's screens. These filters can be set across all devices on the network or for a specific device profile.
Internet limits - Help your children maintain productivity and safety with daily screen time limits, or create usage schedules to restrict internet access during certain time periods, such as homework time and bedtime.
How do I put parental controls on my home WiFi?
Some devices natively allow parental controls, like Apple-branded or Google-branded smartphones and laptops. There are also plenty of apps available for parents to download, so doing a little research into the perfect solution for your home would be a great place to start. To save both time and energy, however, we highly recommend downloading a trusted and comprehensive app to manage your network settings and custom parental control features.
Option 1: Set up parental controls online
If your router isn't equipped with compatible software, you can set up your parental controls online. In this case, simply open up a web browser and type your network IP address into the search bar. (You can get your IP address by right-clicking on your internet icon and looking for the network preferences or settings.)
You'll also need your WiFi credentials in order to save any new changes. If you didn't set new credentials of your own when you first set up your router, the default SSID and password can usually be found on a label on the back or bottom of your router. (If you find yourself in this boat, we strongly recommend that you change your credentials to something more unique and secure!)
Once you've logged in, look for a Parental Controls or Access Restrictions section. This is where you can begin to set online boundaries like internet usage limits, website restrictions, and more.
Option 2: Use a whole home WiFi system with parental controls
There are many benefits to using a whole home WiFi system for enabling parental controls features. In addition to helping you ensure your family is safely accessing the internet, such solutions also provide powerful WiFi coverage and connectivity; and in the age of work-from-home, online schooling, and higher bouts of digital entertainment, having this home network reliability is key.
The Motorola MH7022 mesh WiFi system is a great and affordable option for this, and users get the added benefit of having the Minim app— for parental controls, network security, and more— inside. Take a look a how the Motorola MH7022 stacks up to competitive solutions below: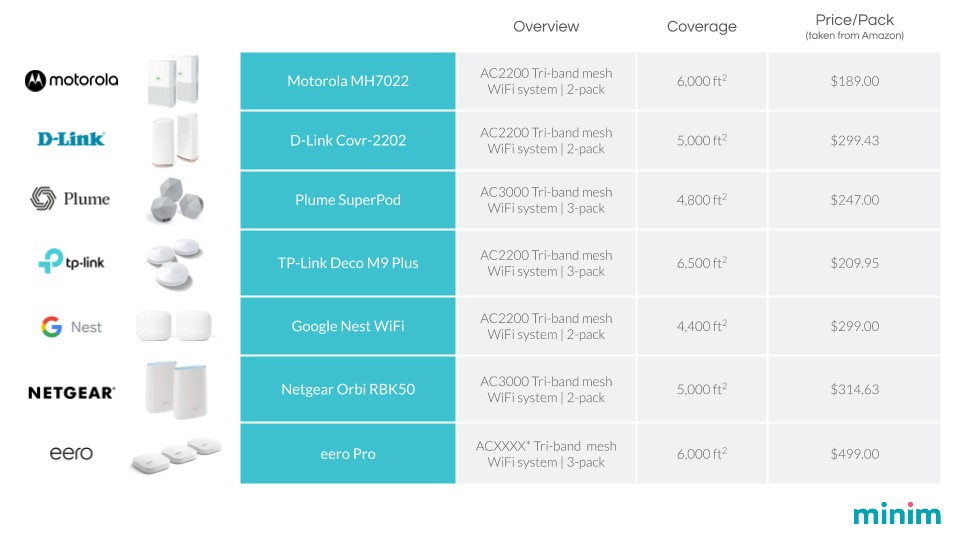 All imagery and data were gathered by internet research on September 3, 2020.
If your child is old enough to use a tablet or laptop for school, it may also be worth discussing what's allowed and what's restricted with their school's IT administrator. Usually, schools will automatically block adult content from campus WiFi, so it's important to make sure these sites are also blocked on your child's computer as they do their learning from home.
In conclusion
At the very least, parental controls can help ensure your child doesn't accidentally put your credit card information on a faulty website. At the most, you can dictate their online schedule and online activity. The truth is: You're the parent— It's entirely up to you. We just hope this provides you with more insight as to how to approach the child internet safety topic with your family, and what options are available for maintaining healthy and safe boundaries online!

Interested in exploring parental controls further? Check out the blog, "Digital Parenting: 5 ways to use parental controls in the smart home," next.