10 broadband marketing ideas for premium services
You're an Internet Service Provider (ISP) with a loyal base of subscribers. (Nice!) But, now you want to market premium services that could make their internet experiences even better— How do you do it?
This is a common question we get at Minim as we help operators of all sizes deliver whole home WiFi, parental controls, IoT security services, and more to subscribers. Here are 10 broadband marketing ideas we've gathered from our team, customers, and marketing experts.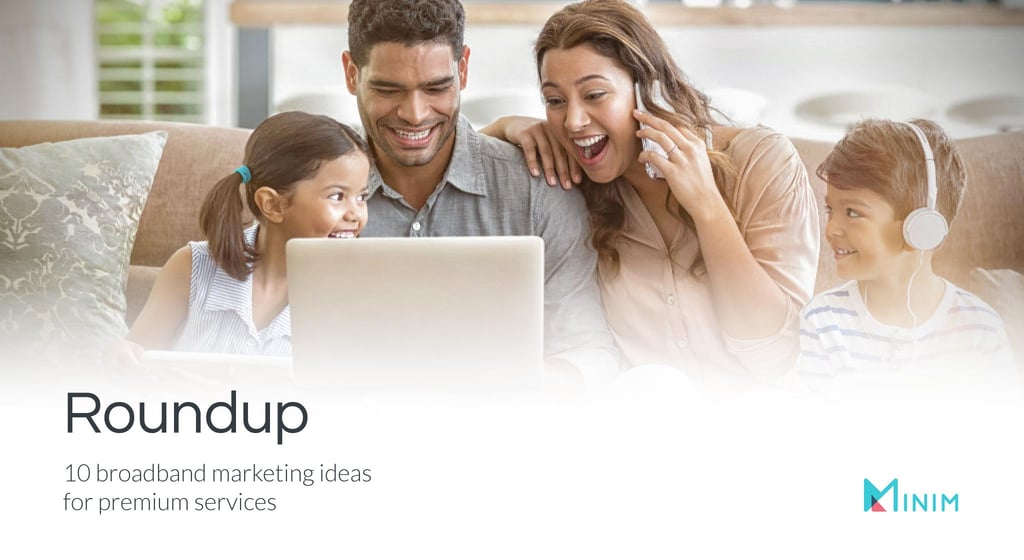 1. Set out to educate first
"The first thing is spreading awareness for, what are the problems, and what is the solution you are offering? It surely requires a competitive analysis also." - Tim Uittenbroek, Founder of VPNMash.com
Successful marketing in the digital age is all about education. To do this, you must identify the key problems your premium services solve.
For example, if you are trying to get subscribers to purchase WiFi extenders as an add-on to their existing systems, the problem you are addressing is inadequate WiFi signal throughout the home. With this in mind, you can educate your subscribers about the common pitfalls for having a weak WiFi signal strength and follow with strategies for improving— such as your new offering.
2. Engage with your community
"For getting a boost in the marketing of your Internet Service Providing
business, you need to reach local community computer clubs and society's offices. You will have to pitch your business proposal to them and brief them about services." - Aqsa Tabassam, Senior Marketing Manager at UpFlip.com
This second broadband marketing idea is a great reminder for the power of word-of-mouth marketing. If you make a consistent effort to engage with the communities in which you serve, you'll have a network of advocates that may promote any of your new services and products. Not to mention, engaging with the community can help you attract more business, expand your subscriber base, and build your reputation.
3. Tie in a referral program
"You could also institute a program where your current subscribers
get say three free months of a premium service for referring a new
customer." - Carly Fauth, Head of Marketing at Money Crashers
To generate more buzz for your premium services and your existing internet service plans, try offering a customer referral program to existing subscribers. They'll be enticed by the prospect of trying a service upgrade at a discount and will likely continue the service after the trial ends, assuming the service fulfilled their needs.
4. Target your email campaign
"[The email subject line] just doesn't need to summarize exactly what the email is about, it needs to be valuable to the individual reading it - something they want or need." - Ollie Smith, CEO at Card Accounts
When marketing premium services to subscribers, a good way to get their attention is through a targeted, personalized email campaign. This broadband marketing idea is especially useful if you can segment your subscriber base.
For instance, if you consider our example from idea #1, you'd want to try segmenting subscribers on the size of their home. This can be done with an initial customer survey or neighborhood data. Doing so would allow you to address subscribers with large homes with a personalized email regarding the new WiFi extender plan add-on. This segmentation would increase the likelihood of purchase for a WiFi extender through catered, targeted messaging.
5. Let data speak for itself
"When you market your internet services or premium add-ons to subscribers, you should appeal to your audience's logic. You should try to convince your prospects or users that you offer them the best value for money with facts, statistics, real-life examples, case studies." - Illia Termeno, Director at Extrabrains
Remember that age-old saying "show, don't tell"? Well, this is a powerful tool in marketing as it further reinforces the message and story you are trying to get across. Using real-life examples— such as how one subscriber was able to improve their WiFi signal strength throughout their home with your plan add-on— or statistics— such as 22% of broadband U.S. households have already made WiFi extender upgrades— will allow you to reach your subscriber base with a message with which they can identify.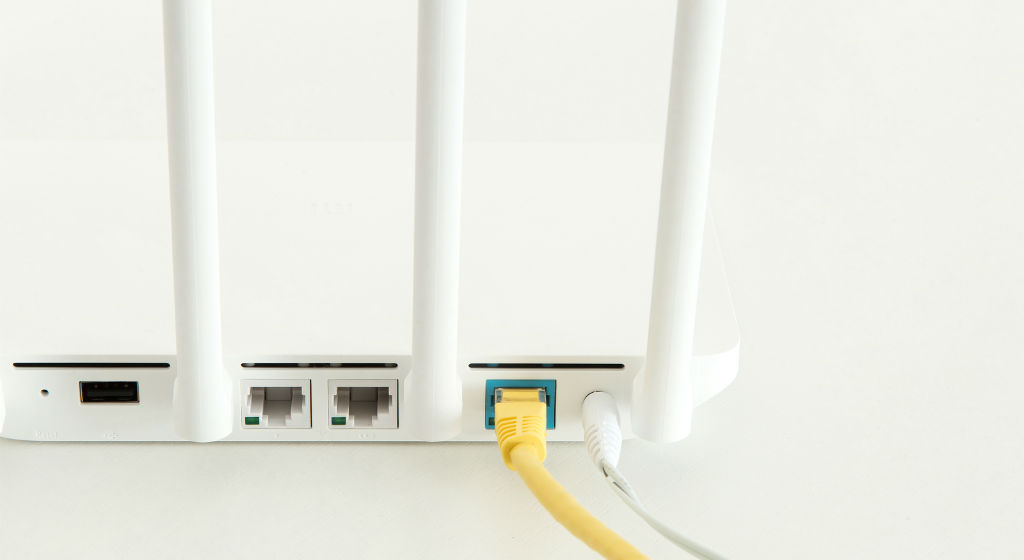 6. Expand to new areas
"We're continually seeking opportunities to branch out to other communities to help connect everyone online at a fair rate." - Mark Rapley, Director of Operations at KWIC Internet
This broadband marketing idea may sound obvious at first; of course you should be seeking out new business on a regular basis. But, think about it in terms of marketing premium services: Your existing subscribers are likely already happy with their service, and so it may take a bit more education and persistence to get them to upgrade. With new subscribers however, you could try bundling your premium services with your standard service plans so that they are upgraded from the start.
7. Build trust with in-person events
"Seminars and workshops around topics like better connectivity for your business or how to find WiFi dead zones in your house (and how you can deal with those) can be highly effective...People want to learn more about how to get the most from their internet and, especially in smaller-to-medium sized communities, getting out there and holding in-person events that educate is a great way to build trust among potential customers, both residential and business." Reuben Yonatan, Founder and CEO of GetVoIP
People learn and consume content in different ways. While some may prefer to read educational articles on your site and scroll through your latest posts on social media, others may appreciate the chance to meet face-to-face. Holding in-person events that provide educational resources and an open floor for Q&A can be a powerful avenue for building trust with your customers and building your brand presence. The result? Customers will be more inclined to buy into your new product and services. If they're not quite ready at the time of promotion, they'll at least be aware and know who to seek out when ready to upgrade.
8. Leverage special offerings
"Let's say you have a package for faster internet speeds. In this case, you
could offer it for a 50% reduced price for 6 months where the client might
even save money on it as opposed to their current plan. They'll think that
this offering is too good to pass up, and then after 6 months passes,
you'll make more money in the long term as they start paying the actual
price of the package." - Toni JV, SEO Consultant & Founder at JVT Media
Building off of the referral program in broadband marketing idea #3, you could leverage special offerings and discounts to get subscribers to upgrade their internet experience. Perhaps there's an introductory window of time wherein subscribers who sign up get half off the price of the premium service. This is a surefire way to get subscribers on board. They'll adapt their lifestyle and online habits to their upgraded internet experience, and when the discounted price window is up, they'll be more likely to stick with the service.
9. Try a freemium offering
"One good example of this is Spotify, they allow users to play music in their devices for free but with ads, at the same time they offer premium services in which allows the users to play music without ads..." - Christian Alcantara, Digital Marketing Specialist at Velcoms Network Inc.
Another option that plays with pricing is testing out a freemium version of your premium service. For instance, if you are trying to upsell that WiFi extender add-on to subscribers with inadequate WiFi signal throughout the home, maybe such subscribers get the WiFi extender add-on for free. But, if they want access to the app that lets them manage their router and WiFi extender, they have to pay.
10. Stay focused
"Don't start from the point of view of 'what do you want, we do it all.',
but rather talk about one offering, prove you are successful, then try to
add more services." - Steve James, Marketing for SME Businesses
Rather than bombard your subscribers with multiple premium services at once, consider promoting just one at first— the one that you know to be the most helpful to the subscriber(s) you're talking to. Not only does this provide more value to your subscribers, it ensures your business doesn't stretch itself too thin. Plus, you'll have more time to gather feedback on how the service has or hasn't met subscribers' needs to better tailor future services.
Like this blog?
Subscribe to our newsletter.