What is MikroTik RouterOS?
Since 1996, MikroTik product availability has grown throughout the world. You may be familiar with some of these products, including the latest addition to the MikroTik RouterBOARD hardware platform line: MikroTik Audience, a tri-band mesh WiFi access point for the connected home. Today's blog is an overview of another MikroTik product, but on the software side— What is MikroTik RouterOS?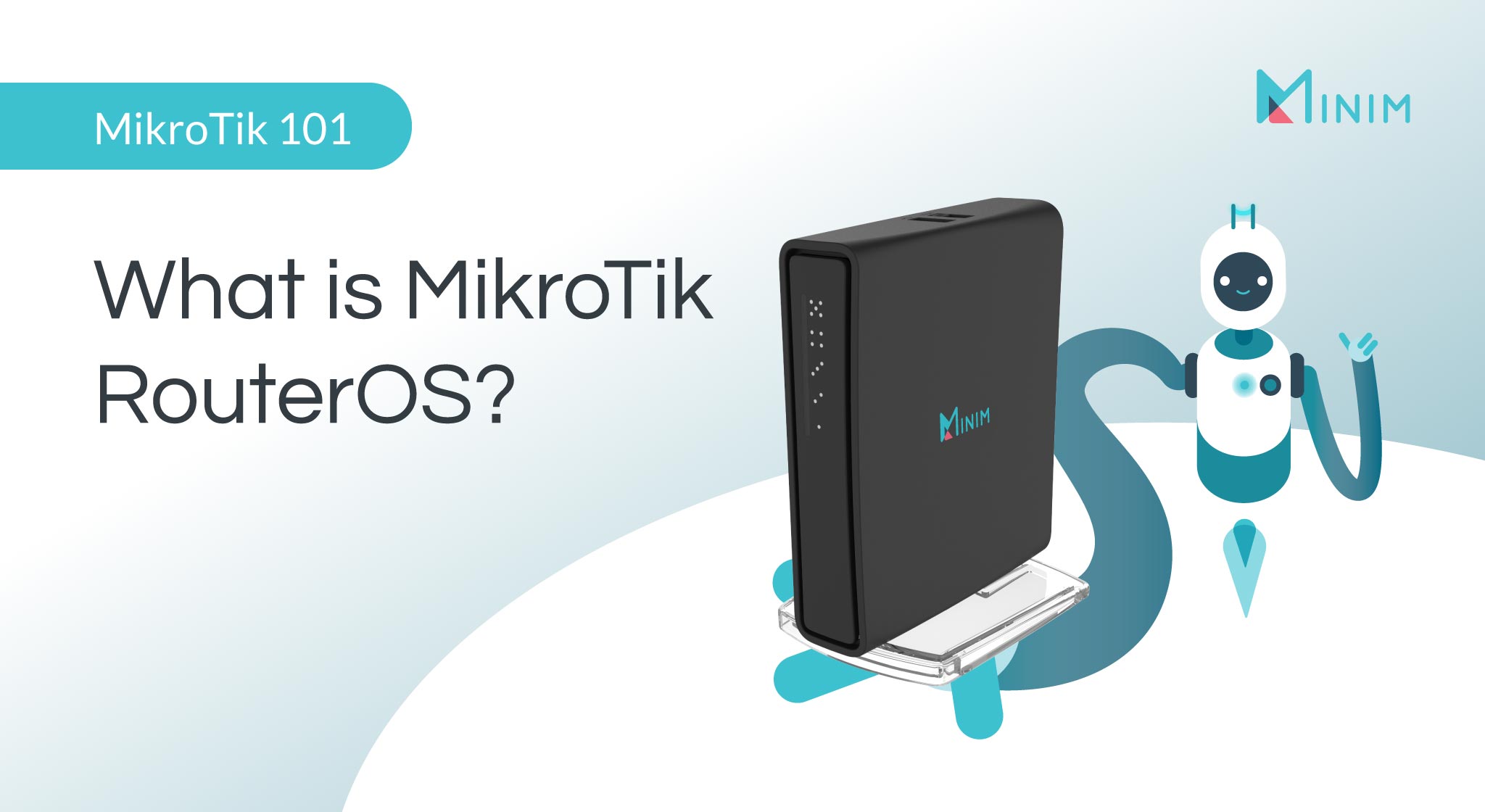 MikroTik RouterOS [Overview]
MikroTik RouterOS is the stand-alone Linux-based operating system that powers MikroTik RouterBOARD hardware. You can find extensive documentation of the software on the MikroTik Wiki and on the MikroTik website. Here are three key takeaways from the documentation:
1. More than just an OS for routers
Although the name might lead you to think otherwise, MikroTik RouterOS can be used as an operating system for more than just routers. As explained on the MikroTik RouterOS FAQ page, the software can be installed on PCs to turn said devices into dedicated routers. You can access the latest software version by visiting the MikroTik Software page and use one of two installation methods:
2. Includes an expansive feature set
MikroTik RouterOS packs in a large feature set, including: configuration, firewall, routing, MPLS, VPN, wireless, DHCP, hotspot, Quality of Service, proxy, and various tools. While we're on the topic of software features, take a look at our Minim Installer for MikroTik— a configuration tool for enabling MikroTik router support on the Minim platform. Doing so unlocks even more features for a MikroTik device, including: AI-driven device fingerprinting, network health tracking, WiFi optimization, and comprehensive security.
3. Can be tested without a license
Yes, you read that right. MikroTik allows you to time to test the MikroTik RouterOS software before purchasing a software license. MikroTik calls this Trial Mode and allows you to test the full MikroTik RouterOS feature set for up to 24 hours. Once 24 hours is up, you will need a license key to continue experiencing the device's full functionality. The MikroTik Wiki explains you can do this by registering for an account and then choosing the option to "Purchase a RouterOS license key." The cost of a RouterOS license ranges between 45 USD to 250 USD, as shown below: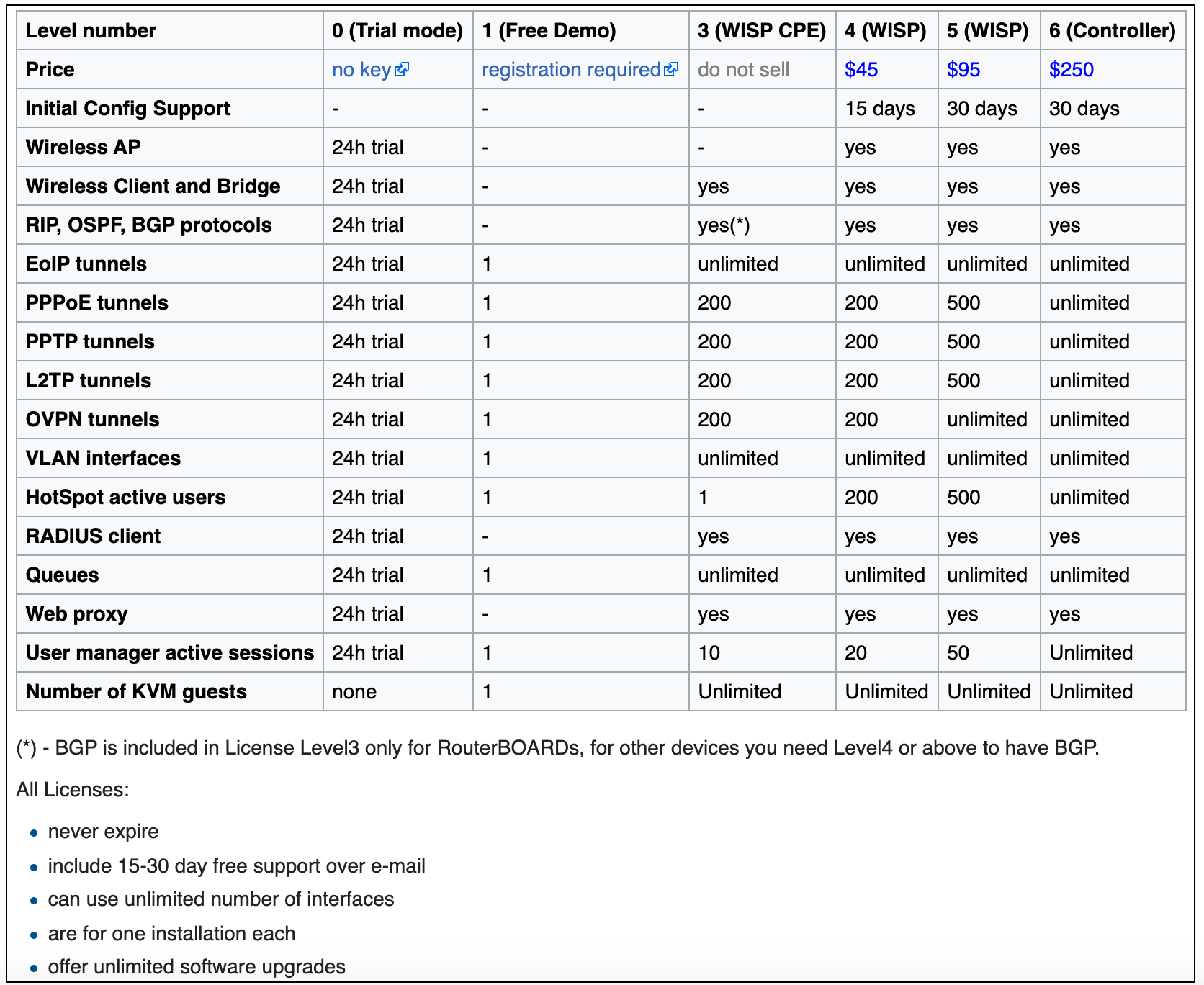 Screenshot taken December 20, 2019 from MikroTik Wiki.
It's also important to note that if you go the route of purchasing a MikroTik RouterBOARD device from MikroTik or a distributor, you won't need to worry about purchasing a software license. All RouterBOARD hardware come preinstalled with a RouterOS license.
---
Minim is a Made for MikroTik software partner— Learn more about which MikroTik devices we currently support here.
Like this blog?
Subscribe to our newsletter.