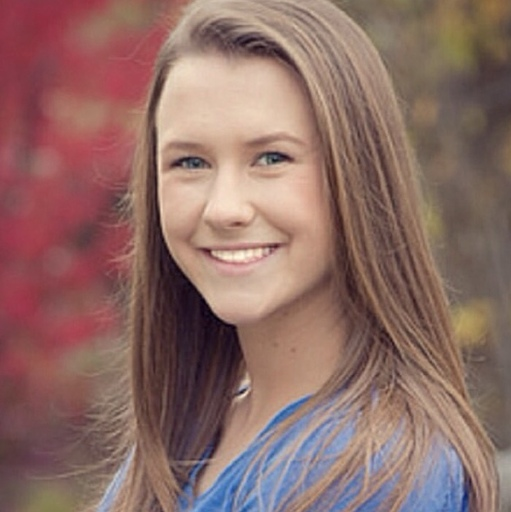 What is a guest WiFi network and how do I set it up?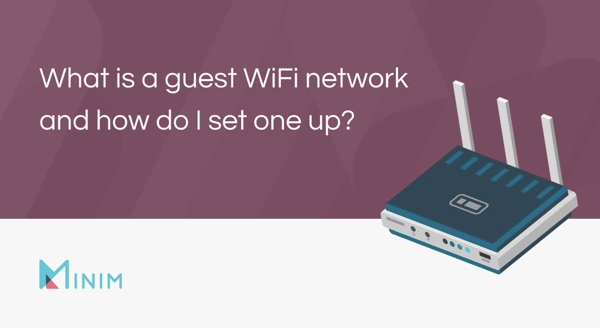 We live in a day and age where handing out your home's WiFi password is as casual as getting a guest something to drink. It's hospitable, and sometimes even expected.
You want your friends and family to stay connected to the outside world, but every time you grant a new device access to your personal network, you're unknowingly exposing yourself to a variety of threats. Our advice? Create a guest WiFi network to keep your home network secure.
What is a guest WiFi network?
While all of the devices in your home are typically connected to one local area network (LAN), a guest network essentially creates a new access point to the internet that works independently. In other words, when a new phone or laptop connects to your WiFi via a guest network, it will be kept separate from any computers, speakers, or other devices on your main network.
Chances are, you've joined a guest network before if you've ever connected to the WiFi at a store, cafe, or hotel. You may not have realized it at the time, but while you were able to surf the web or stream music, you were not able to access their other devices — like, say, sending a document to the printer in the 'employees only' room.
So, why have a guest network at home?
Perhaps you don't mind your close friends connecting to your primary network, but that doesn't mean you want to give every person that walks through your door full access to it.
Picture setting up a guest network as having a mudroom; you can still invite a guest inside, but the rest of your house will stay private and free of any dirt - or malware - that they're tracking in with them. Here, we've outlined the top four reasons you should consider setting up your guest network today:
#1: Protection from malware
A guest network is a great way to defend against security threats like worms, botnets, or other malicious programs. Should a visitor bring an already-infected device into your home, or accidentally download a virus while there, being connected to your secondary network will prevent them from infecting your primary network. It's like having an additional layer of protection between your personal devices and any malware contamination that comes through the door.
#2: Password privacy
If you are someone who reuses your passwords often it means that you could be leaving many of your other accounts vulnerable whenever you share your WiFi password. A visitor, and any unwanted threats that come in with them, could remember and exploit this password in the future. A guest network, on the other hand, uses a different password and limits access to other files, data and personal information that can be found on your main network.
#3: Device Isolation
A guest network will keep your devices safe not only from external threats, but also from internal ones. Many smart home devices (like video game consoles and smart TVs) are exponentially easier to hack into than hardware that is continuously updated, like your computers. Since these vulnerable IoT devices can be exploited to infect the rest of your network, it's a good idea to keep them separate.
This is especially true for anyone working from home. Although you may be using a VPN to connect to your corporate network, it's still possible for your work device to get infected by malware via another device on your home network. Minim created a first of its kind feature set — Work-Life WiFi — that helps employees protect against these threats, with the ability to create a separate, isolated Work network.
#4: Bandwidth optimization
Depending on which router you have at home, you can limit how much speed or bandwidth is available on your guest network without altering the performance of your main network. Dual-band routers, for example, contain two frequency bands, 2.4 GHz and 5 GHz, which you can use to create separate, dedicated networks. This means you can create a guest network with only the 2.4 GHz band enabled, which is generally slower than the 5 GHz band (albeit with better coverage). Reserving the 5 GHz band for your home network helps ensure optimal speed and performance on your personal devices.
How to set up a guest WiFi network
Setting up a guest network can be a daunting task for non-tech-savvy types, requiring you to know your router's IP address and admin login information. At Minim, we believe everyone should be able to manage their WiFi, regardless of expertise. The Minim® Mobile app makes creating and controlling a guest network as simple as sending an email.
Navigate to the Network tab,
Scroll down to the WiFi networks section and tap the +Add network button in the upper right-hand corner of the square.
Under the Credentials heading, enter an SSID name and password.
Under the Security heading, toggle the Isolate devices switch on to isolate devices on the network so they can't talk to devices on other networks—i.e. make it a guest network.
Under the Network Type heading, choose whether you want to label the network as Home or Work (note: the Home and Work labels are fundamentally the same functionality, so either can be applied for your guest network).
Finally, tap the Add network button to finish adding the SSID. The page will redirect to an overview of your new network.
Once your guest network is established, friends and family can stay connected to the outside world without compromising your home, network, or peace of mind. (PS: Minim also makes sharing your guest WiFi credentials a breeze).