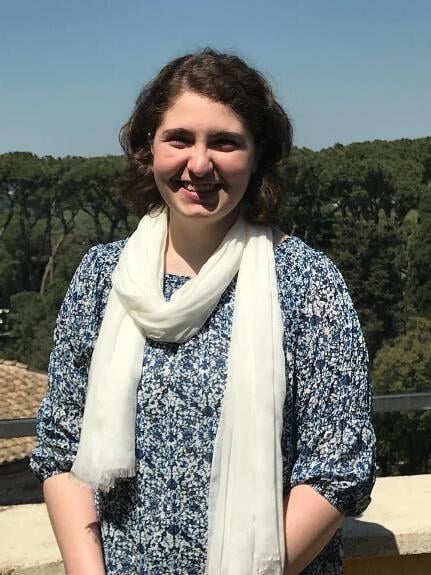 Minim simplifies the mesh network setup and seeks to distinguish IoT Fingerprinting technology with two new patents
Here at Minim, we believe that WiFi network setup should be stress-free and that the best kind of security is proactive. With an average of 25 connected devices per U.S. household, we're moving forward with our mission to secure and defend the smart home and improve WiFi performance with two new patents. The first, approved on July 8, 2021, distinguishes our software-driven approach to a simple mesh network setup and secure onboarding experience. Now pending, patent two will cover a cloud-driven method to detect, identify, register, monitor, and secure devices without compromising privacy via Deep Packet Inspection (DPI).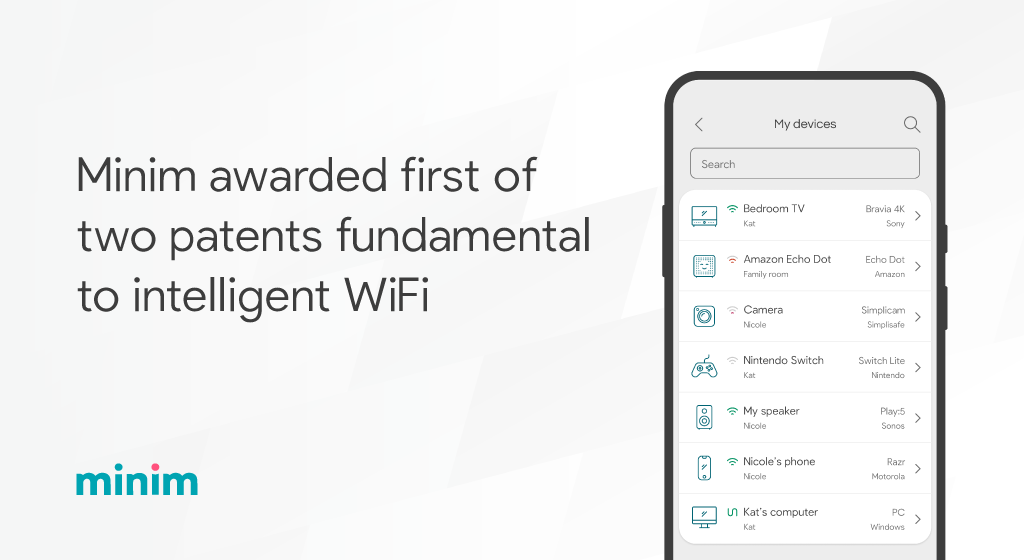 Secure mesh network setup and device onboarding
The first Minim patent strives to ease the frustrations of connecting new devices to a network, which is considered to be one of the top five difficulties reported by U.S. broadband households with WiFi network issues. Rather than relying on Bluetooth radio or WPS to set up a mesh network, both of which are costly and often prone to error, this patent allows for a software-driven approach that uses the device's WiFi network for a seamless onboarding experience.
A unique QR code is scanned through the Minim mobile app and connected to Minim's cloud servers, standardizing the setup process for Minim-integrated hardware and guiding users to an optimal network setup. By leveraging the device's middleware rather than a one-use Bluetooth radio, users can cut down on costs and reduce the risks associated with unapproved and foreign devices connecting to their networks.
For more information on Minim's System and Method for Onboarding in a WiFi Mesh Network, please see patent US2020/0403875A1.
Device fingerprinting for proactive security screening
Still awaiting approval, the second of Minim's patents will offer a secure and reliable way to monitor device activity and detect network threats. Using Minim's fingerprinting technology, each device on a local area network (LAN) is scanned, given a unique fingerprint based on its telemetry data, and sent over to Minim's cloud system. Once integrated into the cloud, the device's profile is continuously updated according to the most recent device attributes, allowing for easy monitoring of potential security breaches or anomalous behavior that can decrease performance.
Minim's IoT fingerprinting technology is foundational to our delivery of safe and reliable WiFi. By proactively scanning network data without implementing Deep Packet Inspection (DPI), we are able to deliver key network insights while respecting data privacy. This approach has led to the development of our intuitive mobile and web applications for consumers, businesses, and service providers, which include:
Network health scores
Malware protection for all IoT
7-Layer traffic identification
Ad-block & more!
For more information on Minim's Device Fingerprinting and Cloud-Storage Protection, please see patent US2019/0306182A1.
To read the official press release for this announcement, visit www.Globalnewswire.com.