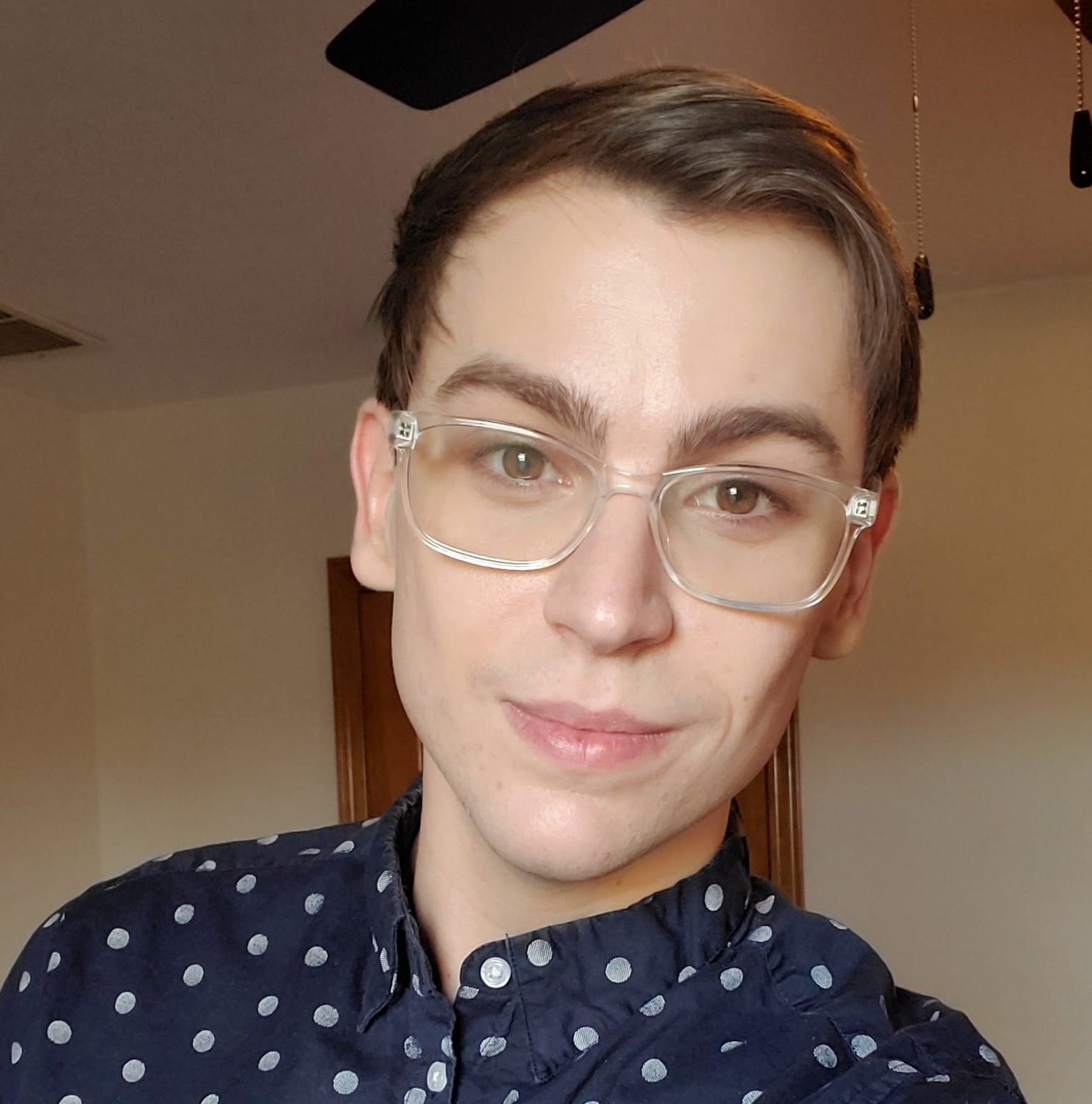 Choosing the best cable modem in 2021: Motorola deep dive
Once you know the difference between modem vs. router. vs. gateway hardware, it's time to find the cable modem with the capabilities and value you need. As a creator of innovative internet access products under the world-recognized Motorola brand, we've categorized the top picks from our modem portfolio and organized them by price and power. Depending on your service plan, higher prices may justify the speed you gain and the money you save on rental fees. Thankfully, our review of the best cable modems is here to start you on the journey towards your dream network.

How to choose a cable modem
Before diving into our top pick, (the Motorola MB7621) it's useful to note the three main modem specifications covered in our guide on how to choose a cable modem:
Channels (Downstream Channels x Upstream Channels)
DOCSIS (Right now, the latest standard is DOCSIS 3.1)
Theoretical maximum speed (Calculation based on number of channels)
The number of channels in a modem equates to lanes on a road; more lanes means more network traffic can be sent or received at once. DOCSIS modem standards are available in 3.0 and 3.1, with 3.0 modems capping at 1Gbps and 3.1 modems up to ten times faster at 10Gbps. Both the channel setup and the DOCSIS standard are used to calculate the maximum speed of your modem.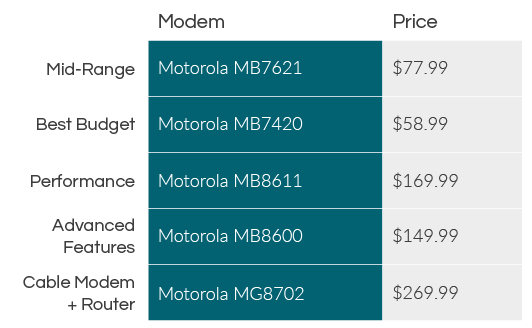 Prices and imagery were taken from Amazon at the time of writing, but may change over time. Check with your service provider to ensure compatibility. All Motorola modem hardware is backed by a 2-year warranty with support from USA-based service teams.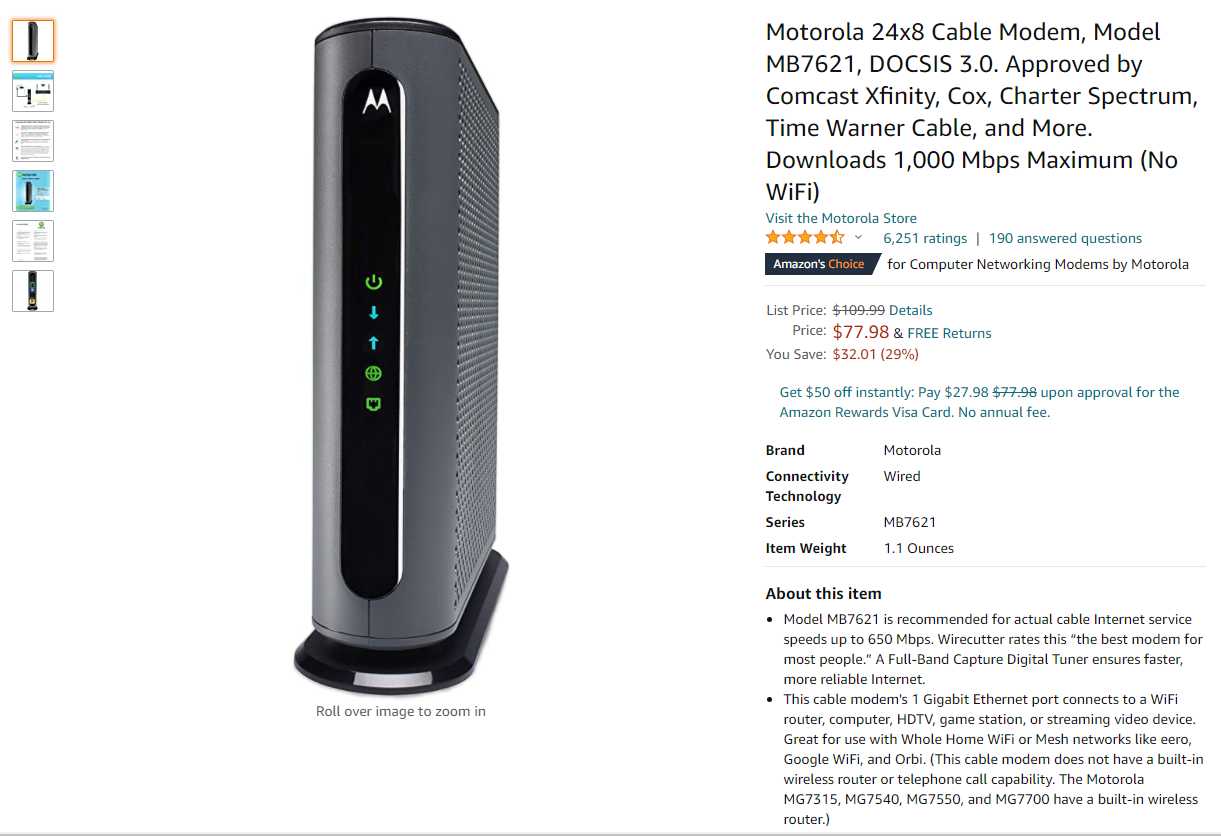 Screenshot taken from Amazon 03.22.21
Voted best cable modem for 2019 and 2021 by Top Ten Reviews, and regarded as the best modem in 2021 by Wirecutter, this unit is a crowd-pleaser. It's an optimal decision for those who want excellent performance on current Internet standards along with moderate future-proofing. It handles a 1000Mbps download speed and a 246Mbps upload speed with 24 downstream and 8 upstream DOCSIS 3.0 channels. The Motorola MB7621 offers extra compatibility with a long list of Internet service providers like Comcast Xfinity, Xfinity X1, Cox, Suddenlink and more for users that anticipate switching. When it comes to flexible, mid-range performers, it doesn't get any better than this.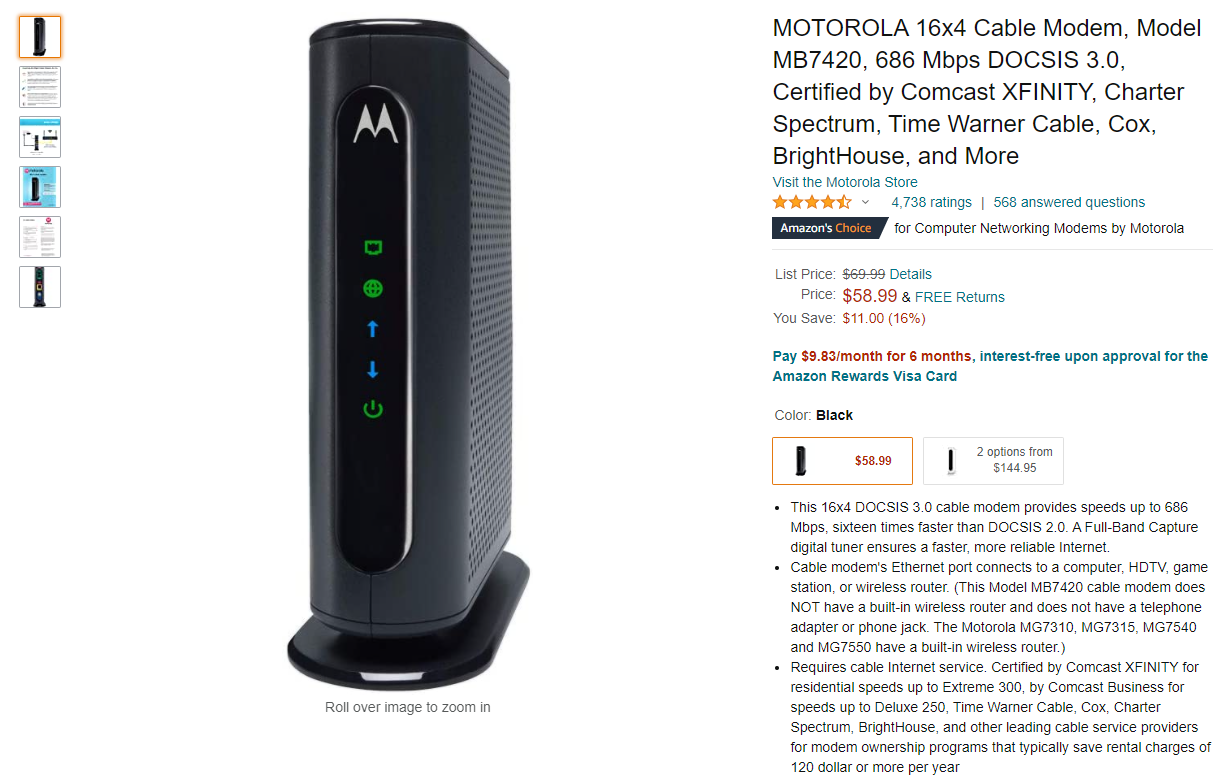 Screenshot taken from Amazon 03.22.21
The 16x4 channel setup paired with DOCSIS 3.0 technology makes this budget router pack just the right amount of punch for a more casual user. It's compatible with any router using its single ethernet port for services from Comcast XFINITY's Extreme 300, Comcast Business's Deluxe 250, Time Warner, and other service providers depending on your plan. This device is designed to work with service plans up to 300Mbps, meaning it's great for those who are satisfied at a basic tier. Top Ten Reviews gives a great look at this modem in more detail, including how it exceeded their speed expectations.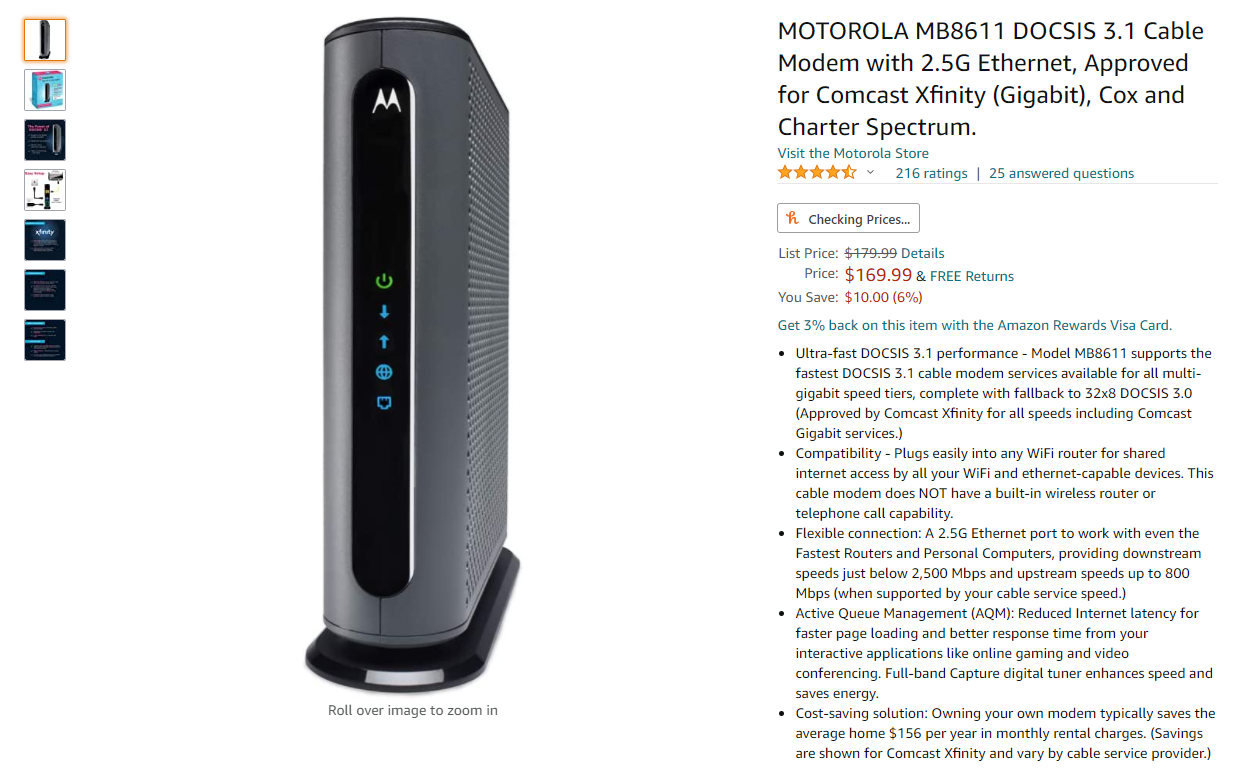 Screenshot taken from Amazon 03.22.21
A top performer for those seeking the fastest device to pair with the fastest internet plans. A 2.5 GB ethernet port provides incredible downstream speeds of just below 2,500Mbps and upstream speeds of up to 800Mbps when supported by your plan. DOCSIS 3.1 technology is built into 32 downstream and 8 upstream channels with DOCSIS 3.0 backward compatibility. Even if you don't have the fastest plan yet, the specifications on this modem offer enviable future proofing. The price is competitive even for a luxurious device that satisfies years into the future, and its reliability satisfied reviewers at Pro Gaming Foundry for the Best Gaming Modem.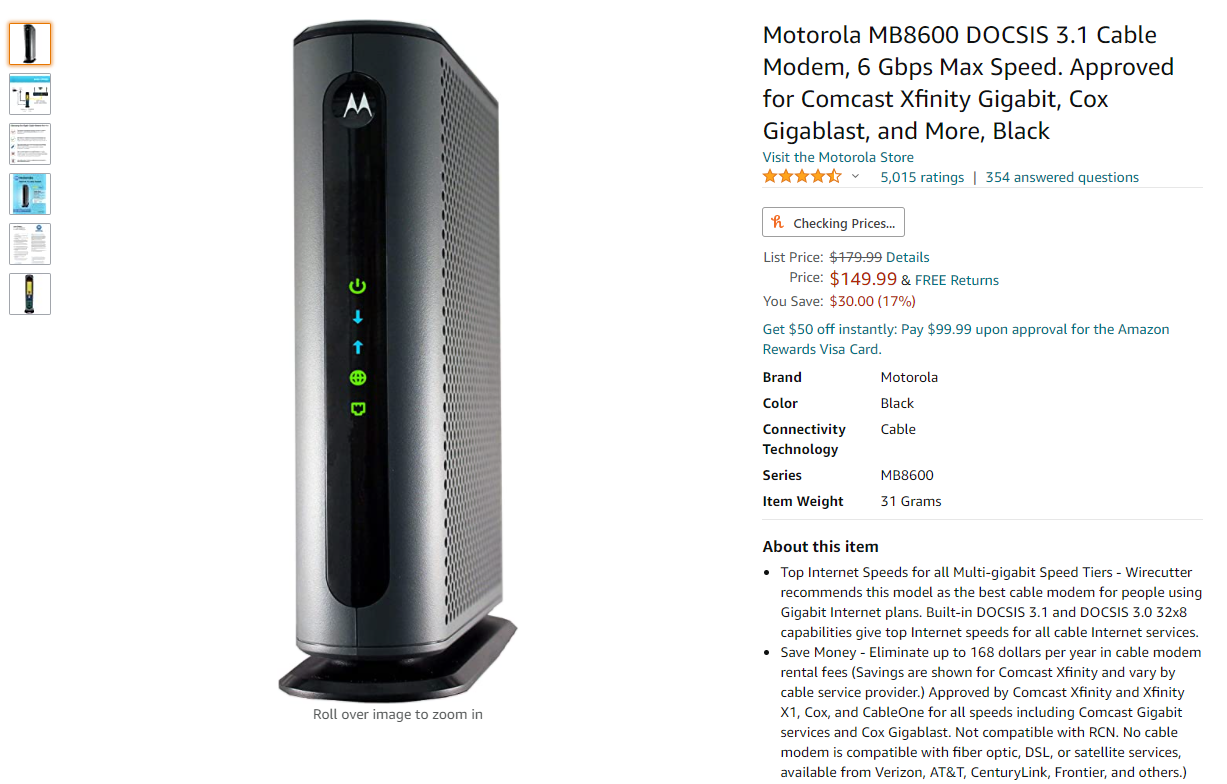 Screenshot taken from Amazon 03.22.21
This modem comes with four gigabit ethernet ports that take advantage of link aggregation technology to optimize your network speed and performance. For devices with two ethernet ports, you can double your speed by connecting to ports 1 & 2 to get up to 2Gbps. The nifty ability to handle more than one IP address for a home office or host a website has left more technical users with a great impression. This works well with the DOCSIS 3.1 protocol to help keep your device from becoming obsolete in the future. On top of its 2-year warranty it also includes lightning and power surge circuits.
Best Cable Modem + Router Combo: MG8702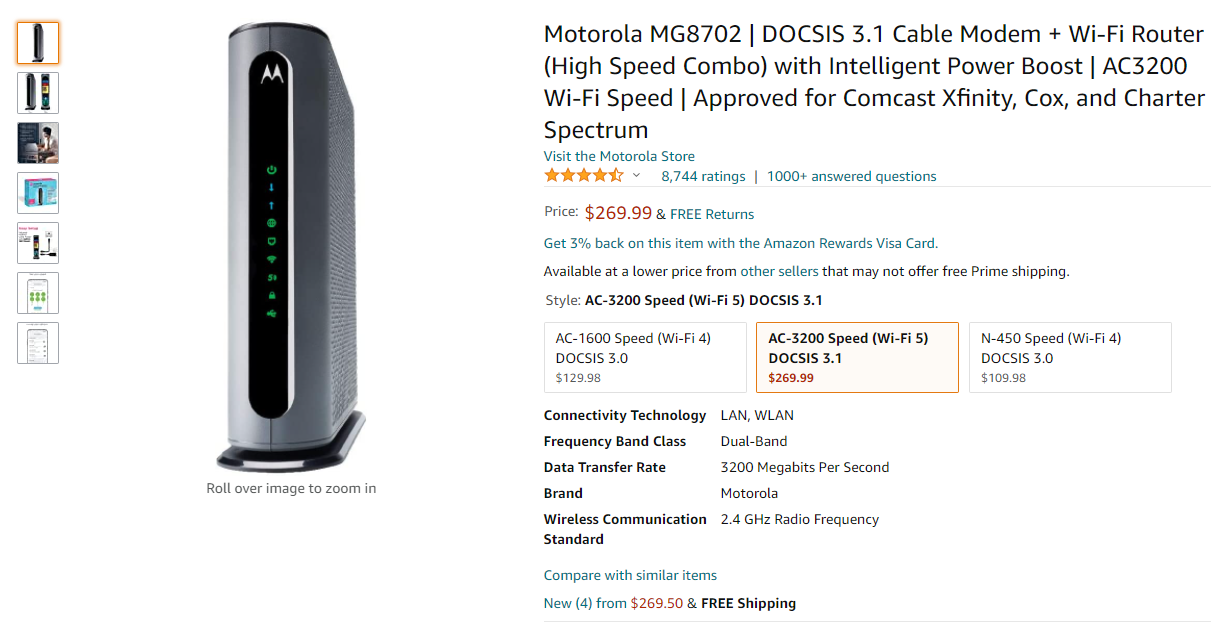 Screenshot taken from Amazon 03.22.21
One of the best cable modem router combos to date, this two-in-one is a connectivity powerhouse with an AC3200 4x4 router featuring advanced AnyBeam WiFi beamforming to amplify signal for high-speed streaming, gaming, and all other home connection. Active Queue Management (AQM) reduces Internet latency and enhances app performance. It's also designed to handle lightning fast service plans using DOCSIS 3.1, 32x8 channel setup, and four gigabit ethernet ports. Setup, maintenance, and home network management takes only minutes with the Minim app, allowing you to monitor usage, test your speed, add parental controls, and much more.
While there's no one-size-fits-all cable modem, there is a modem that fits you. Consider your current internet service plan, and if it justifies a modem with higher performance, higher price, and more future-proofing features, your new modem could carry that value for years to come. If you're satisfied with a basic plan and don't expect to upgrade any time soon, a budget modem will just as easily cover the essentials.
MOTOROLA and the Stylized M Logo are trademarks or registered trademarks of Motorola Trademark Holdings, LLC and are used under license.