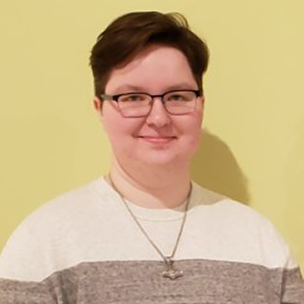 Best internet providers in the Greater New Orleans area (for 2021)
The Greater New Orleans area boasts the most options in Louisiana when it comes to internet services, so it can be difficult to figure out which internet service provider best fits your home's needs. On top of that, choosing the right internet package can be a headache due to all the tech jargon and numbers that can confuse even the most technically savvy folks.
In this blog, we've broken down the best internet providers on the market in the Greater New Orleans area to help you pick the perfect package with confidence.
What internet speeds do I need for my home?
As a home internet user, it can be difficult to make sense of the tech jargon and numbers when assessing internet speeds. For a good breakdown, we recommend reading our blog, Internet speed explained for insight into what internet speed is and why it matters.
As for the speeds you need, we recommend choosing an internet plan with anywhere from 25 Mbps to 50 Mbps of download speed at the minimum, which will support regular internet usage in a 2 - 3 person household. Homes that have avid gamers, movie streamers, or remote workers may want to consider a little more wiggle room in their internet plans (upwards of 100+ Mbps).
Breakdown of internet coverage types in the Greater New Orleans area
The Greater New Orleans area is mainly covered by DSL and cable internet service.
DSL, which stands for Digital Subscriber Line, delivers an internet connection into a subscriber's home by tapping into an already-existing phone line, and cable internet service utilizes the copper coaxial cables that your television service uses. Fiber optics, on the other hand, delivers internet service over very small, flexible strands of glass which transmit data at light speed over even long distances.
Below is a breakdown of the internet coverage in the Greater New Orleans area with information taken from Broadband Search:
Best internet service providers in the Greater New Orleans area
There are several big ISPs providing internet services in the Greater New Orleans area, but which provides the best service for its customers? We've combed through the customer reviews online and weighed them against the available services and prices so you know that you're getting the best deal out there. Here's what we've found:
Outside of the three biggest internet service providers in the Greater New Orleans area, consider looking to a smaller, locally-based ISP whose focus on hybrid fiber-wireless networks outshines typical internet service:
LIT Internet [5 / 5 | Google reviews]
LIT Internet currently covers parts of Kenner, Metairie, and New Orleans parishes. They offer residential and business internet services, VoIP telephone systems, and a LITeSpeed WiFi app that gives subscribers complete control over their home network. LIT also installs antennas during their internet installations which helps cord-cutting customers receive free local channels in their home or business.
LIT Internet's Residential service is delivered via a cutting-edge hybrid fiber-wireless network, bringing subscribers faster speeds and maximum reliability. Plus, LIT offers a premium add-on service, LITeSpeed, a WiFi management app for simple device troubleshooting, parental controls, network security, and more.
What are customers saying?
"Really great internet provider with excellent customer service. Glad to have a new company to choose from. Thanks, LIT🔥" [Gina Webb, Facebook]
"Very professional, reasonable prices, very courteous, would recommend them to everyone. Great bunch of guys. Called with a problem and Nick came out the same day and resolved the problem." [Edith Michel, Google]
"Great Dependable Service. Low Internet Access Cost. Quick, Reliable Data Transmission. Thank You." [Joey Gaudet, Google]
What is hybrid fiber-wireless and why would I want to choose it over another type of service?
Many ISPs are beginning to adopt a new type of internet delivery service called hybrid fiber-wireless. This system takes the speeds of fiber and reliability and price-point of wireless delivery and puts them together.
Currently, internet service providers who offer hybrid fiber-wireless to their subscribers in the United States are sparse. However, those that do are providing an unparalleled service quality with fewer service outages, blazing fast speeds, and delivery redundancy (so you'll always have internet service available even if there's a natural disaster).
Frequently searched questions
What is the average internet speed in Louisiana?
The average download speed for internet in Louisiana is 30 Mbps.
Is fiber internet available in Louisiana?
Yes, but currently less than 10% of the population has access to fiber internet service as an option.
How many internet service providers provide coverage to the Greater New Orleans area?
Currently, there are six main service providers in the Greater New Orleans area. However, local ISPs like LIT Internet offer competitive pricing and speeds that rival even the big name brands and are often great alternatives.
How many people in Louisiana don't have access to broadband internet?
6.80% of residents in Louisiana currently do not have access to broadband internet.*
What percent of people in Louisiana don't have access to internet service at all?
About 34% of the population of Louisiana still does not have access to internet service. As part of the Microsoft Airband Initiative, Minim has pledged to help close the gap when it comes to rural and underserved communities. You can learn more about our pledge in our blog here.
*According to the FCC definition of broadband internet.