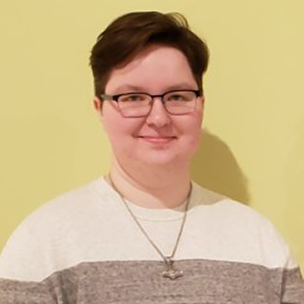 Best internet for working from home
There are many challenges that factor into figuring out how to best work remotely. Do you work on the go, traveling from one coffee shop to another? Do you have to compete with children or roommates for bandwidth? Do you live in a remote area that has poor reception or is notorious for spotty internet access?
The pandemic has certainly played a role in the sudden shift to remote working policies. Many employees have found themselves struggling to cope with such a dramatic change and purchasing a quality internet package is surely at the top of the WFH list. But what technology and equipment do you really need for WFH harmony? We'll break it down for you and more in this blog.
Internet speeds for remote working
When it comes to purchasing an internet plan that's right for your situation, the actual speeds that you need might surprise you.
There are many factors to take into consideration when determining what speeds are "good" for any given situation. A household that has at least one gaming system, for example, would need a minimum of 10-25 Mbps, but would also need at least an additional 1-10 Mbps of available bandwidth to support the other bandwidth-consuming device functions occurring simultaneously. It really all depends on the number of peoples in a home accessing the internet and what activities they are doing.
What internet speed do I need for video calls?
One of the most important aspects of remote working is the ability to make and take video conferencing calls. Video calls or video chatting can require a little more than the average amount of bandwidth used—nearly two times as much as regular browsing would require.
A spotty internet connection can make for some frustrating workdays and could even cause a loss in the ability to work from home entirely. It's important to make sure that the internet service you have wherever you're located has at least a minimum of 4-5 Mbps.
Below is a breakdown of the recommended download speeds for video calling. Keep in mind that these speeds are estimated in an environment without other devices and connections putting a strain on the home network. If your home network has several devices connected at once, the available bandwidth amount will lessen, so purchasing a faster internet package from your ISP might be necessary.
Cisco WebEx - 0.5 Mbps (2.5 Mbps recommended)
FaceTime - 128 Kbps
Google Hangouts - 2 Mbps
GoToMeeting - 1 Mbps
Microsoft Teams - 500 Kbps (1 Mbps recommended)
Slack - 200 Kbps (4 Mbps recommended)
Skype - 512 Kbps
Zoom - 600 Kbps (1.5 Mbps recommended)
What's the difference between upload speed and download speed?
Download speeds are typically what's advertised by ISPs in their internet packages, and it's usually what speed tests online will measure. Download speed is what determines how quickly a device can access the internet and load remote content. Some examples of actions that use download speeds are:
Checking email
Searching Google
Watching videos online
Streaming music
Receiving messages
Upload speeds for home internet are often about 1/10th of the speed of your download speed. These are what allow a device to upload data onto the internet. Examples of actions that are affected by upload speeds are:
Sending emails
Sending messages (Slack, Skype, etc.)
Uploading files to the internet (photos, videos, etc.)
Video conferencing
Posting to social media
[ In our blog "What are good download and upload speeds for home internet," we go into detail about the best download and upload speeds for a variety of actions. ]
Is 100 Mbps good for working from home?
As stated before, homes with more bandwidth-hungry devices will require higher speeds than a home that has only a few connected devices. That said, 100 Mbps is generally a good speed for most homes with an average number of devices (seven to eight) that regularly consume bandwidth.
Is 200 Mbps good for working from home?
Yes. 200 Mbps will be plenty of bandwidth for working from home. Video conferencing will be crystal clear, messages and email should download almost immediately, and there should be very low latency times or delay on internet calls. This is typically the package households will purchase for multiple internet users, and would be a great package for homes with remote workers and children who are gaming or video streaming for remote school.
Internet on the go: Hotspot versus SIM card for access outside the home
Maybe you're out and about and you need to have a way to stay in touch with your team, or perhaps you're a remote worker frequently on the move. Whatever your situation, having a connection on the go is necessary for remote workers that don't have a regular internet access point.
For remote workers on the move, there are two options: first is to purchase a SIM card for your wireless device, and the second is to purchase a portable WiFi Hotspot.
A SIM card, which you may already be familiar with, is a tiny, portable chip that can be inserted into a wireless device, giving the already internet-compatible device a unique ID that allows the device to communicate with cell towers. SIM cards, short for Subscriber Identity Module, are usually inexpensive and can be purchased online or in cell service provider stores. You will find, however, that not all devices are SIM card-compatible, so this option is really only plausible for mobile users, certain tablets, and other miscellaneous communications technology.
Portable Hotspots, on the other hand, are more universal but far more expensive than SIM cards. Any device that can connect to the internet can connect to a Hotspot device. Portable Hotspots work by connecting the Hotspot device to a network (via an LTE connection) and then bridging that connection to a WiFi signal that your devices can connect to. These devices typically range between <$100 to $300+ and can be purchased easily online through retailers like Amazon or Best Buy. Portable Hotspots can also be used around the home as repeaters or even as a main router, so you can certainly get your money's worth out of these little guys.
The GL.iNET Mango mini router is a great option at the budget end of the price spectrum (only $20.49 on Amazon at the time of publishing). When purchasing a portable Hotspot, make sure it comes with built-in security features like configurable Firewalls and a VPN client to keep that safe and secure connection—especially when accessing your company's intranet.
Images taken from Amazon on 8 Oct. 2020.
Other blogs you might like:
Like this blog?
Subscribe to our newsletter.