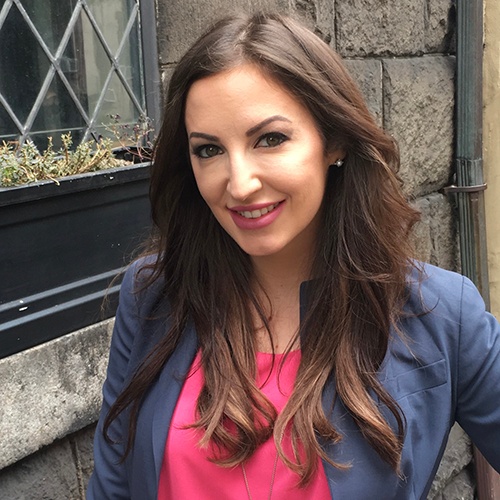 Nology and Minim launch partnership at MUM South Africa 2020
With every new partnership, Minim gains a bigger footprint and a new voice around our table. Our partners bring valuable perspectives to help us deliver exceptional value to customers.
That's why we're pleased to announce we're teaming up with Nology, a leading distributor of MikroTik hardware and innovative IP solutions in South Africa. Tomorrow at the MikroTik User Meeting (MUM) in South Africa, Nology will showcase Minim in their best-in-class product portfolio.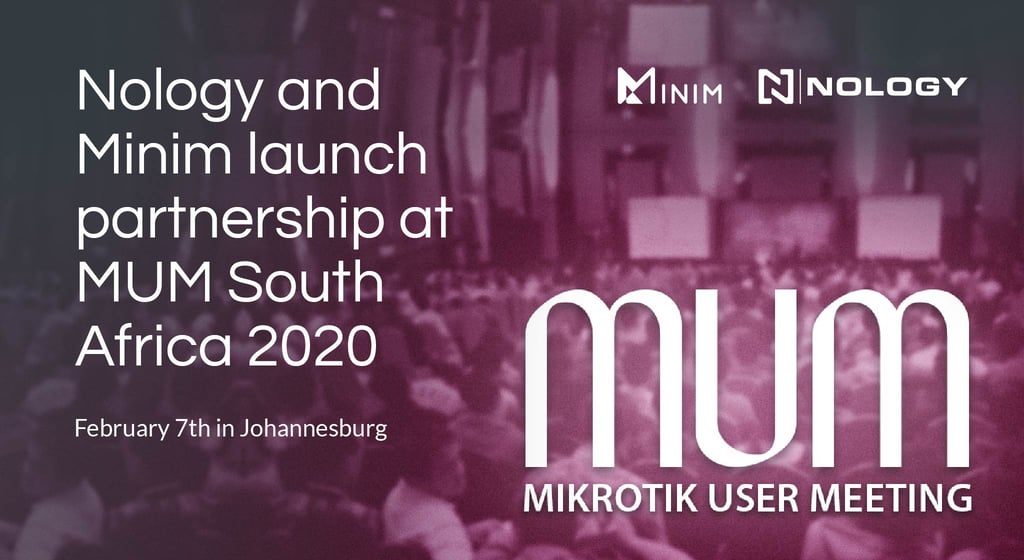 For nearly two decades, Nology has provided support to some of the largest Internet Service Providers (ISPs), network operators, and systems integrators in Southern Africa. A leading CPE device management provider in the area, Nology curates a product portfolio made up of top international broadband, wireless, networking, and VoIP products.
Tomorrow at MUM South Africa, Nology will showcase the Minim WiFi management and IoT security platform.
"We are looking forward to showcasing Minim, the latest addition to our product portfolio," said Karel Leuschner, Managing Director of Nology. "Nology recognizes the increasing support burden that service providers face as a result of expanding Wi-Fi utilization and connected devices in homes and offices. We believe Minim's platform will be a gateway for our partners to lower these ballooning expenses and better compete on value-added services. Choosing Minim is in line with our mission to provide comprehensive, best-of-breed solutions to the industry."
Nology will demonstrate how Minim's CPE-agnostic platform enables providers to transform customer care, reduce operational costs, and deliver next-gen WiFi services to the smart home.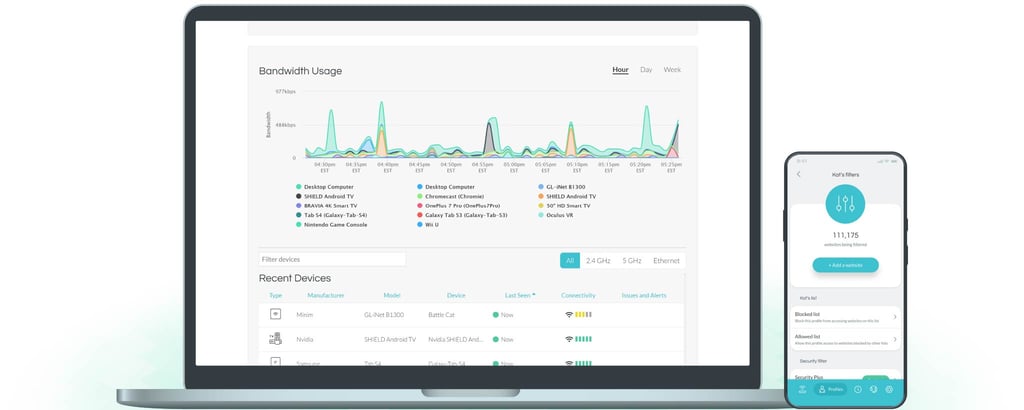 Unprecedented network visibility delivered via the Minim Care Portal and Minim mobile app.
"We are excited to launch this partnership," said John D'Amato, SVP Sales at Minim. "Nology is a trusted distributor of MikroTik hardware and innovative IP solutions. Minim's AI-driven platform empowers service providers to better compete and retain customers. Together, we will provide top-notch consultation, support, and services to Nology's network of partners and clients."
Visit the Nology booth at MUM South Africa to see Minim in action and to learn more about the benefits of joining Nology's network.