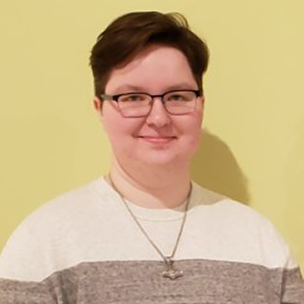 Minim awarded Next-Generation Firewall Solution of the Year for 2020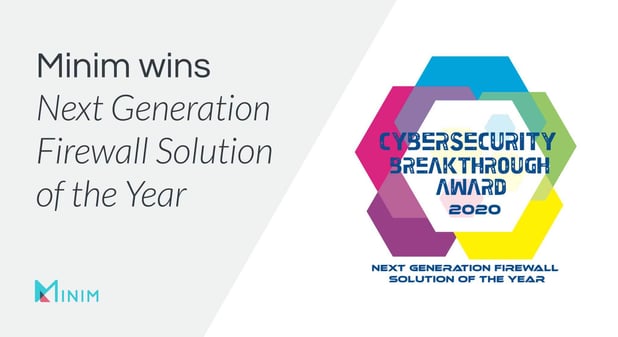 We're thrilled to announce that Minim has been chosen as the Next-Generation Firewall Solution of the Year for 2020! This distinction comes from the Cybersecurity Breakthrough Awards, which recognizes the talent of the best information security companies, products, and people from around the world.
It's a hot topic. CyberSecurity Breakthrough predicts that global spending to combat cybercrime will top $80 billion this year. This year saw hundreds of nominations for awards in the Unified Threat Management category, which included: Breach and Attack Simulation, IDS Solution Provider, and the Overall Firewall Solution Provider of the Year. The award winners alongside Minim included: AttackIQ, Huntress Labs, Neustar, and Stellar Cyber.
"We are absolutely thrilled to be named as the Next Generation Firewall Solution of the Year," says Nicole Hayward, cofounder and CMO/CPO of Minim. "In light of the smart home explosion, Minim was designed to consumerize enterprise-grade security. To do this, we had to consider the millions of insecure home devices already in the wild and the new devices releasing every day. So, we built a cloud firewall that leverages AI to deeply identify all kinds of devices and to automatically handle policy settings.
When the pandemic forced businesses around the world to sudden remote work models, we realized the immense value we can bring. By purchasing or subsidizing Minim for employees, businesses can avoid deploying complex, expensive, and ineffective network security solutions into homes and provide usable tools to both employees and IT personnel— all while respecting privacy. Check out our Work-Life WiFi features!"
Why Minim?
The CyberSecurity Breakthrough awards are judged on several points: innovation, performance, ease of use and manageability, functionality, value, and impact.
Because traditional security technologies aren't enough, Minim takes the traditional firewall to the next level with AI-powered auto-configured network device filtering to keep your home and business safe. The solution consists of three parts:
Minim-Powered WiFi System provides two Motorola® mesh MH7022 devices with Zero Touch Provisioning to create the Minim network.
Minim® Edge Extend web application grants IT personnel and MSPs visibility into their Minim network with insights including: employee network usage, health scores, mesh system settings management, and vulnerability analysis from an AI-driven IoT firewall.
Minim® Remote Assistant mobile app enables employees to self-diagnose WiFi performance issues, such as low signal strength or speeds, as well as set home policies for security filters, ad blocking, safe search, listening device pausing, and more.
Under the hood, Minim-powered WiFi systems receive frequent updates and stream telemetry to the Minim cloud for IoT behavioral analysis—a Next-Generation Firewall with proprietary 26-point IoT fingerprinting. Minim users are alerted of security issues, including unknown devices joining the network, malware, and known vulnerabilities, and can elect to automatically block threats.
We are proud to be distinguished amongst more than 3,750 nominations from over 20 different countries throughout the world! Thank you to the CyberSecurity Breakthrough organization.