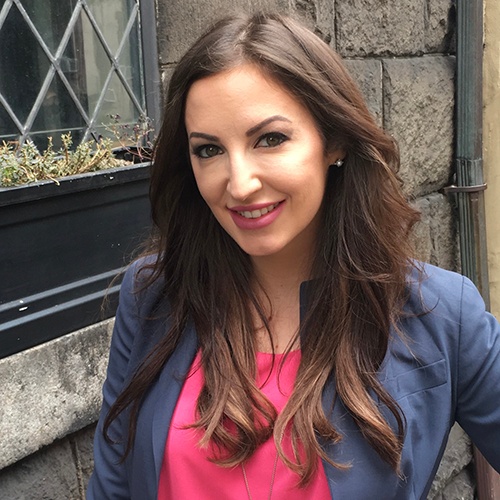 Minim wins 2020 Cablefax Work Culture List Award
We are pleased to share that Minim has been named an honoree in this year's Work Culture List for our unique employee benefits package! Presented by Cablefax, The Work Culture List is an annual group of awards that recognizes how work places around the world are investing in their employees.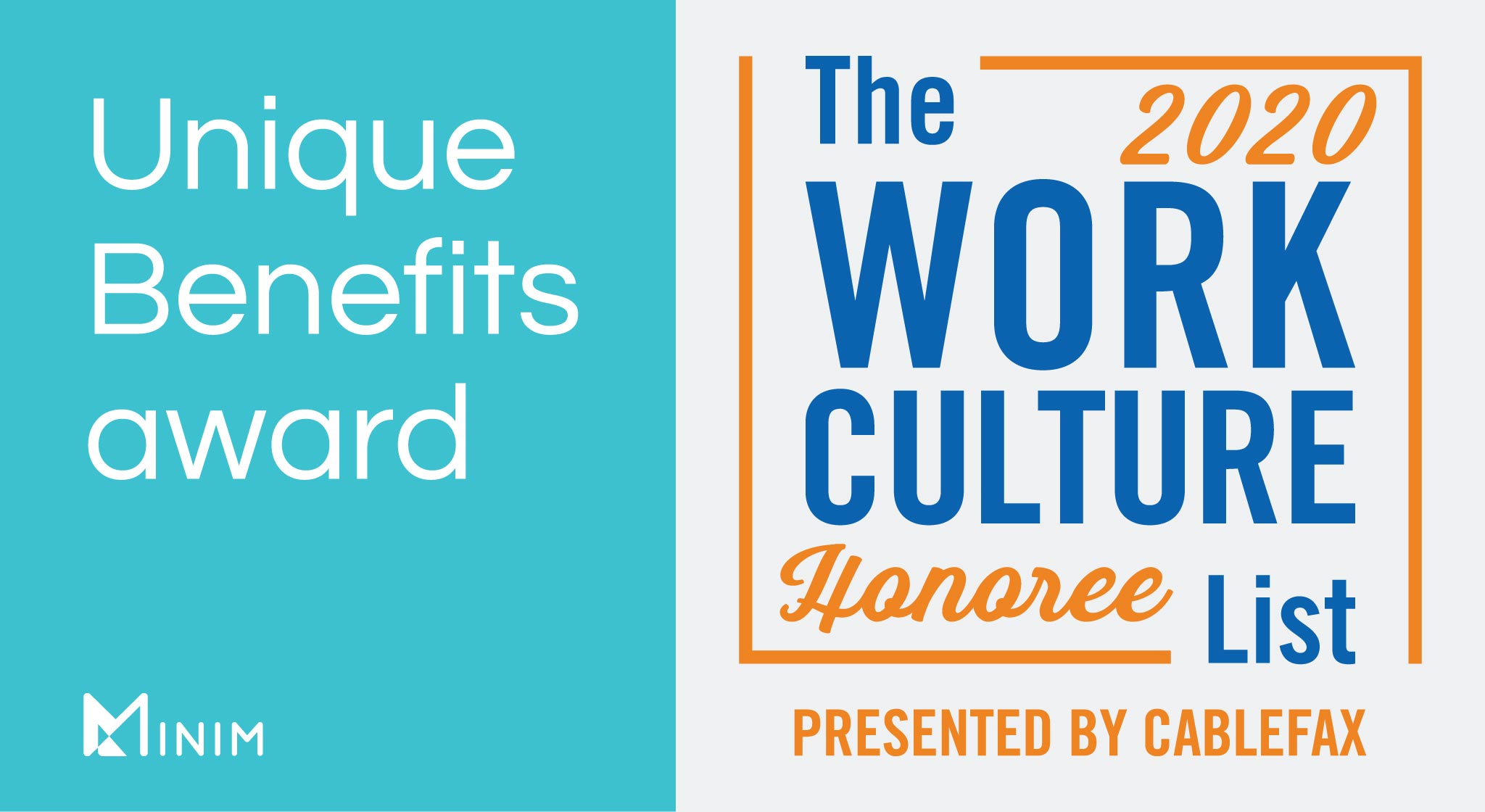 Minim named a 2020 Work Culture List honoree for Unique Benefits
Our employee benefits package was designed with the Minim Culture Code in mind, which states, "distribution is our super power." At Minim, we believe that hiring talent from all over the globe allows us to cultivate a higher degree of diversity for creative innovation. Our benefits package helps us support our diverse and distributed lifestyles and work styles:
Our unlimited PTO policy allows for employees to take the time off they need. We encourage and maintain this policy by practicing transparent communication and trust across the team to achieve work continuity.
Our work from home and flexible hours policies give people the ability to achieve work-life harmony. It also empowers us to find diverse talent in all corners of the world!
Our headquarters and remote offices are made to feel a bit like home. They are dog-friendly, and we keep a shared document of who's-who in furry friends. Our headquarters also has pinball, standing desks, spool chairs, badminton rackets, and sponsored local cafe and bookstore discounts.
We leverage an HRIS platform to ensure quality healthcare options, insurance options, transportation benefits, and other perks are offered and available to employees in varied states.
As a company specializing in smart home products, we offer an "IoT Lab Program" to employees, wherein the company will ship them requested smart home devices. People get fun gadgets, and it helps with our product testing!
We're always refining and adding to this list based on our employee feedback and learnings.
Check out The Work Culture List 2020 to see the other recognized companies! Plus, stay tuned for the Spring issue of the Cablefax magazine, wherein the Work Culture List 2020 will be featured with special honoree profiles.
Update on April 28, 2020: The Cablefax Work Culture List digital issue is now live— see here.