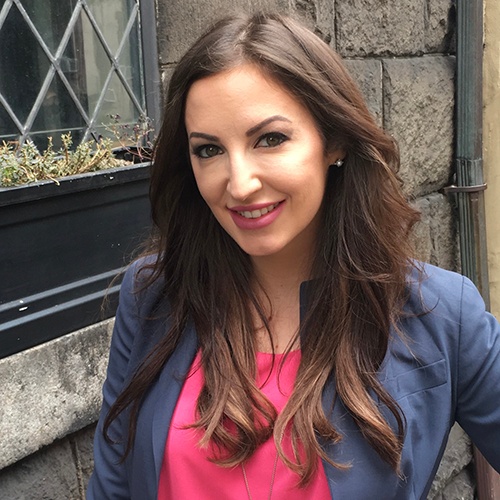 Minim to speak and exhibit at the CONNECTIONS Summit at CES 2019
Are you attending CES 2019? Find Minim at #CONNSummit19
Next week, we'll join over 175,000 innovators descending upon Las Vegas for the annual Consumer Electronics Show (CES). Organized by the Consumer Technology Association (CTA), CES 2019 will feature over 4,000 company exhibits and 1,000 speakers.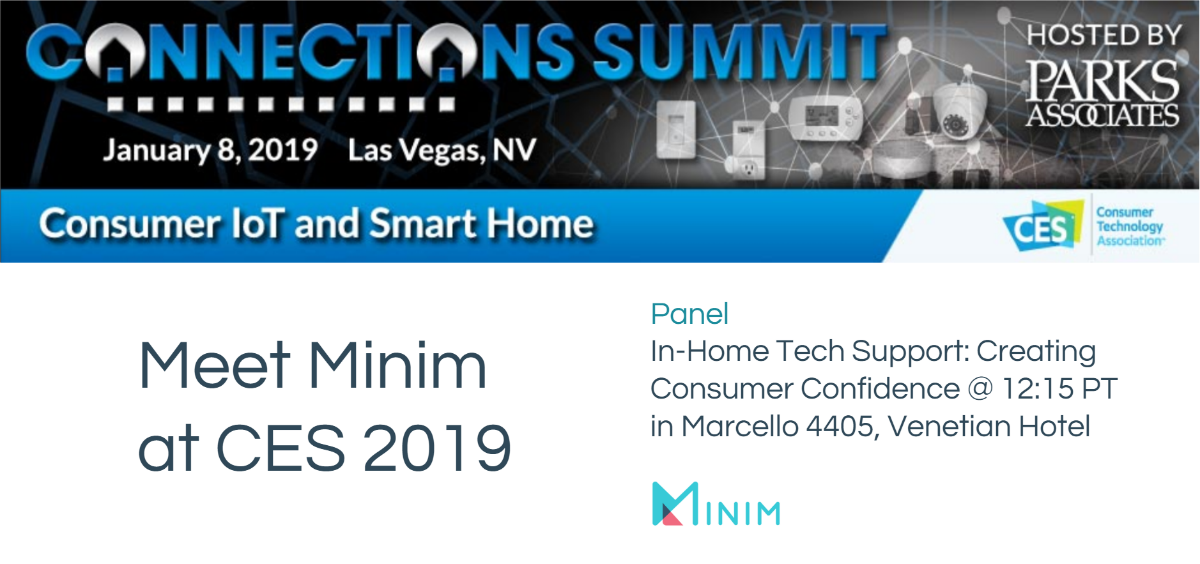 Minim will be speaking and exhibiting at the CONNECTIONS Summit, an annual colocated event hosted by international market research firm Parks Associates. The event will feature numerous panel discussions led by industry experts on key trends in IoT, the smart home, and the connected device experience. Minim Founder and CEO Jeremy Hitchcock will be joining one of these panels...
Panel: In-Home Tech Support: Creating Consumer Confidence
Tuesday, January 8th at 12:15 PM PT
As described in the recent Parks Associates press release, the need for stronger in-home IoT support stems from the consumer's growing interest in smart devices: "Saving money increases interest in smart home devices among 60% of U.S. broadband households with no previous purchase intentions." This panel will address how brands can improve the tech-support experience for their customers, a real pain point in the industry.
"With an average of nine devices in U.S. broadband households and growing, today's home WiFi resembles a small business network— but without IT staff to secure and manage it," said Jeremy Hitchcock, Founder/CEO, Minim. "It's no wonder we're seeing increased call volumes to ISPs, fifty-percent of which are WiFi related. We believe service providers can transform this pain point to increased revenue and customer satisfaction by offering holistic, smart home tech support. They just need the right toolset, which is what Minim provides."
Jeremy will be joined by Jennifer Mallet, CEO/President of Level Up Your Home, and Alton Martin, Co-Founder/Chief Evangelist of Trusource Labs.
Exhibit: CONNECTIONS Summit Table 4 in Marcello 4405, Level 4 of the Venetian Hotel
You can see Minim live in action at our exhibit at CONNECTIONs Summit, Table 4. We will be providing a demo of our cloud-managed WiFi and IoT security solution that transforms the IoT support experience. We will also be holding a connected device raffle with the following prizes:
Echo Dot (2nd generation)
Roku Streaming Stick
Fitbit Charge 2 Heart Rate
GL.iNet B1300, a powerful dual-band mesh router that Minim now supports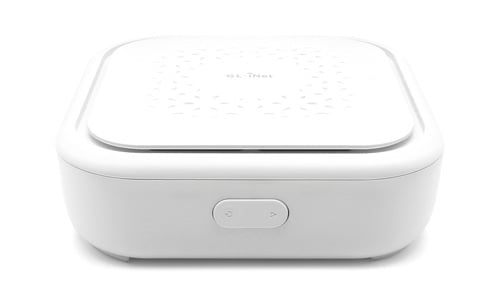 Simply drop your business card for a chance to win a GL.iNet B1300!
See you at CES 2019?
We hope to see you at the CONNECTIONS Summit during CES on January 8th. Tweet us @MinimSecure with #CONNSummit19 if you'll be there!