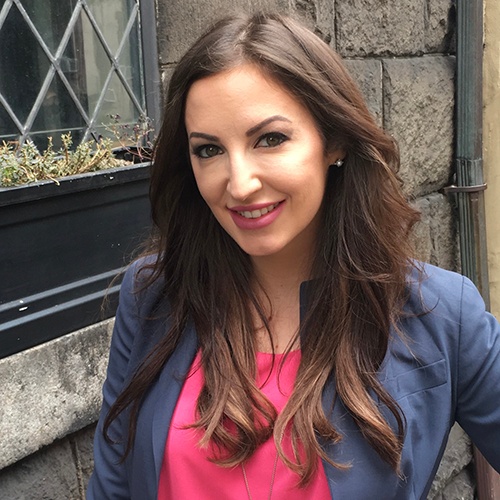 Minim to speak and exhibit at Cable-Tec Expo 2018
Today marks the kick-off of the Cable-Tec Expo, aka the Cable Engineering Event of the Year— Will we see you there?

We're back on the East Coast this week to attend the Cable-Tec Expo 2018 in Atlanta, Georgia. Held by the Society of Cable Telecommunications Engineers (SCTE) and International Society of Broadband Experts (ISBE), the SCTE•ISBE Cable-Tec Expo® has been the industry's largest cable telecom event in North America for over 30 years.
This year's 4 day event includes exhibitors, speakers, activities, educational sessions, workshops, and more— expecting to bring in tens of thousands of industry professionals and hundreds of companies, representing over 60 countries.
We are excited to not only be attending, but to also be exhibiting with our partner, KAON, and to be speaking on IoT security and residential managed WiFi. Keep reading for a sneak peek at what will be shared at the show!
Meet Minim and KAON at booth #2534
Minim and KAON recently announced their partnership to provide operators with best-in-class CPE and a cutting-edge Software as a Service (SaaS) that offers their subscribers a better, more secure, broadband experience. Key benefits of the Minim-KAON premium managed WiFi and IoT security solution include:
No vendor lock-in
Decreased OpEx and increased ARPU
Advanced CPE product line
Modern mobile and web apps
Deep integrations (managed AP and STB)
IoT security
At the booth, you can also expect to see KAON demonstrate their Android Set Top Box, mesh, business-grade access points, and AI-powered voice command products.
Sign up in advance to learn more and to schedule a meeting with Minim and KAON at the show!
Hear from Minim on IoT security and managed WiFi
We are thrilled to be sharing our thoughts on empowering the connected home. Here's where you can find us at the show:
Monday, October 22, 2018 from 12:30 pm to 5:00 pm EDT - Minim CEO Jeremy Hitchcock will present at the NCTC's Mid to Small Operator Meeting on Managed WiFi and the Smart Home in Room B211 (by invitation only).
Monday, October 22, 2018 from 1:00 pm - 2:00 pm EDT - Minim VP Business Development Brent Levetan will present on the The State of the IoT in SCTE•ISBE Standards in Room B312.
One last thing!
Also at the booth (#2534) , you will have the chance to win a connected device by entering our Device Raffle. All you need to do is stop by and drop your business card for a chance to win one of the following prizes:
Echo Dot (2nd generation)
Roku Streaming Stick
Fitbit Charge 2 Heart Rate
Plus a bonus prize! We are also raffling off one more device— a KAON AR4520 premium router, which is one of the many best-in-class CPE offered by our partner KAON.
Are you as excited for the Cable-Tec Expo as we are?Tweet us @MinimSecure with #CableTecExpo !