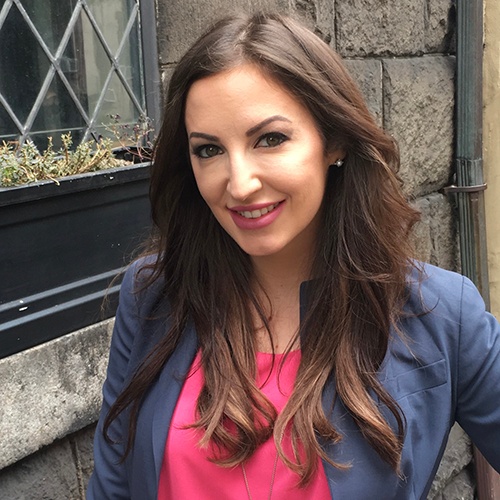 Minim and KAON to debut partnership at IBC2018
We're headed to Amsterdam! Minim and KAON will demo advanced managed WiFi, Mesh, and whole-home security solutions at IBC this week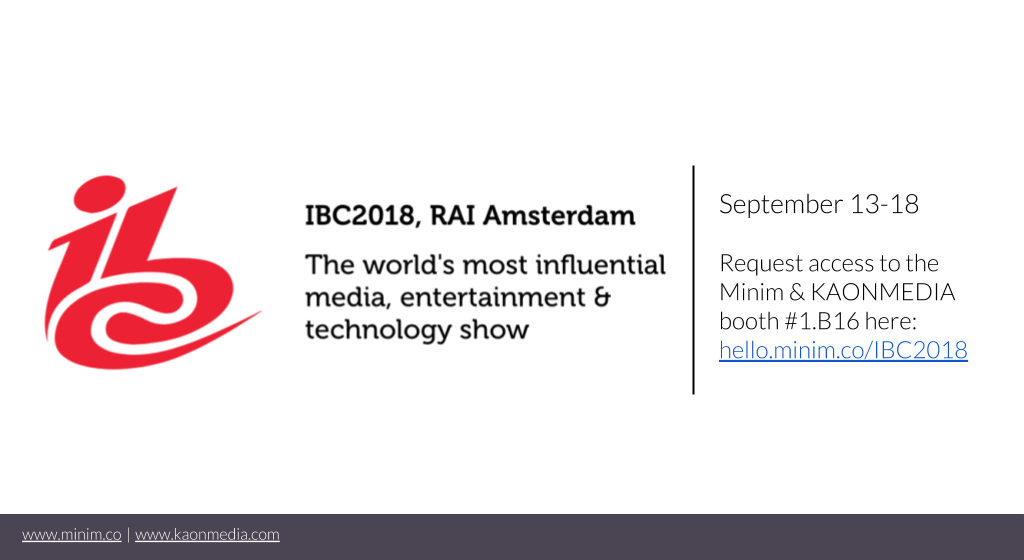 For the past 50 years, the International Broadcasting Convention (IBC) has been held in Amsterdam, attracting tens of thousands of media creation, management, and delivery professionals worldwide. Taking place on September 13-18th, IBC2018 marks the 51st time for the conference to be held, and we are thrilled to be participating in the KAON booth #1.B16, where we will demonstrate our advanced residential managed WiFi solution.
Minim will have a few team members there, including Founder and CEO Jeremy Hitchcock. (Tweet him @jhitchco and don't forget the hashtag #IBC2018!)
Minim and KAON join forces to unlock revenue opportunities for service providers
Our partnership with KAON comes at an exciting time— The global smart home market is booming, and homes are in dire need of safe, reliable WiFi. We have worked with KAON, a global leader in digital connectivity devices, to enable Minim on their products.
At the show, Minim and KAON will demonstrate remotely managing a home router through Minim's Care Portal for broadband service providers and mobile app for subscribers. Feature highlights include: smart identification of IoT devices in homes; real-time issue diagnosis, including signal strength and bandwidth indicators; parental controls; guest network management; AI-powered security; and much more.
"Operators are already responding very positively to the combination of Minim's best in class in-home device management combined with KAON's world-class managed WiFi, Mesh, and Android Set-Top Box product lines," said Ted Grauch, KAON USA President. "KAON believes strongly in providing high technology solutions that solve our customer's business problems while still allowing flexibility and taking an open-systems approach. Our genuine partnership with Minim has allowed us to bring to market just such a solution."
Notably, our companies each recently exhibited at The Independent Show by the National Cable Television Cooperative and American Cable Association; we've garnered valuable interest and feedback with broadband service providers of all sizes, and we're looking forward to joining forces on a global platform!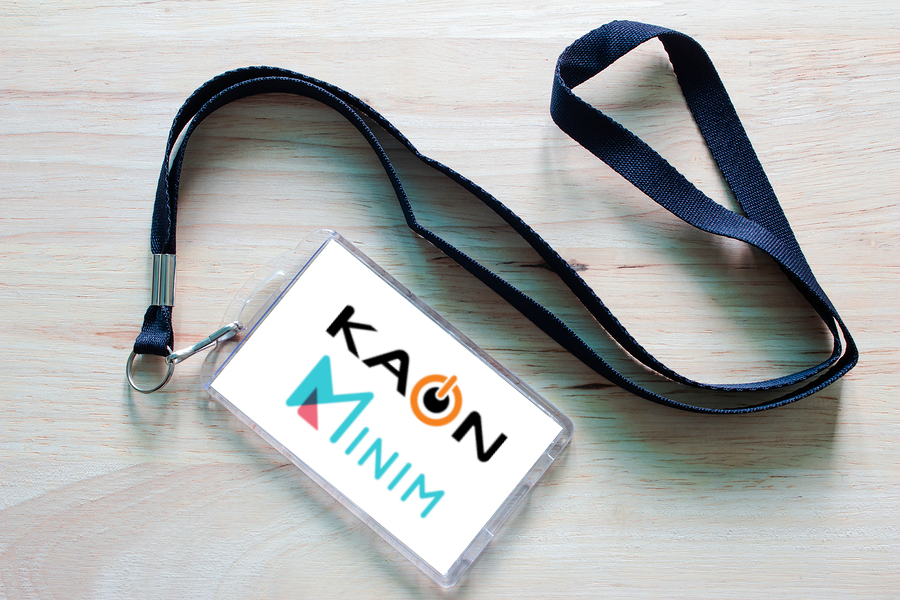 Learn more about our solution at IBC2018 booth #1.B16
In addition to the managed WiFi solution, KAON will also be exhibiting their Set Top Box, mesh, business-grade access points, and AI-powered voice command products. If you're attending IBC2018, we look forward to seeing you there!
To request access to the KAONMEDIA booth #1.B16 (by invitation only) or to learn more about our solution, please visit hello.minim.co/IBC2018.