How to configure MikroTik router: start here
MikroTik routers are a popular choice for our customers, Internet Service Providers (ISPs), as they support home networks.
If you're familiar with these routers, you may know that they're built using the MikroTik RouterBOARD hardware platform that's powered by the MikroTik RouterOS operating system— but, what about how these routers are configured? Here's an overview to help you get started!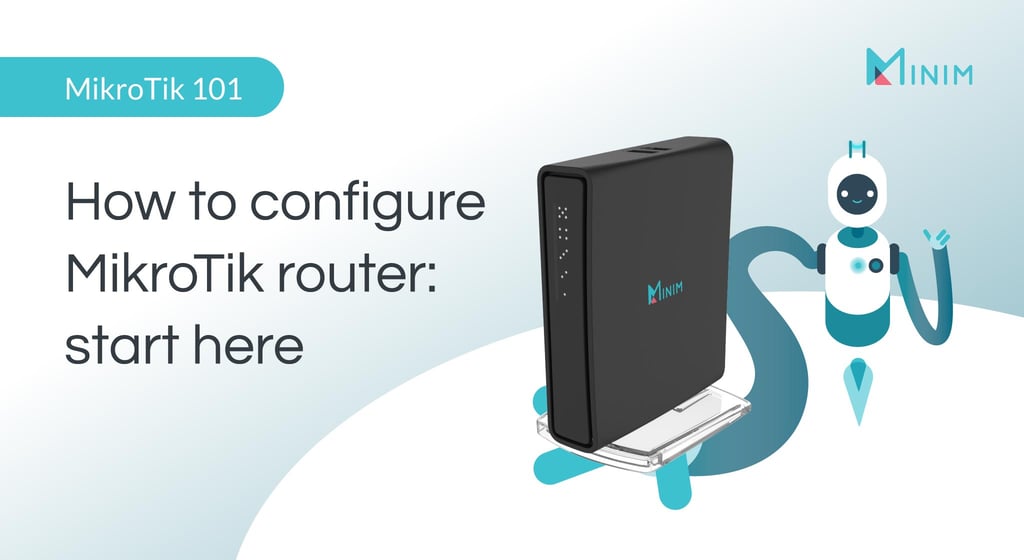 In order to see and make changes to the configuration of your MikroTik router, you'll need a way to connect to it. As explained in the MikroTik Wiki, you can go about this in a few different ways:
Connect using Command Line Interface (CLI)— CLI is a terminal-based approach that can be done via Telnet, SSH, or serial cable.
Connect using WebFig— WebFig is a web-based GUI that acts as the MikroTik RouterOS configuration, monitoring, and troubleshooting tool.
Connect using WinBox— WinBox is a configuration utility designed for Windows, but can also be used on machines running Linux and MacOS.
You can access each of these tools by entering your MikroTik router's IP address into a web browser.
MikroTik router default configuration
The default configuration state of your MikroTik router depends on the RouterBOARD platform type. While the following overview is for the CPE Router platform type, you can run /system default-configuration print to see which default configurations are applied to your specific MikroTik device.
Router settings
All MikroTik routers are preconfigured with the following IP address, as well as default username and password:
IP address: 192.168.88.1/24 (ether1 port)
Username: admin
Password: (none)
As you can see, a first configuration you'll want to make upon connecting is updating the router's credentials from the default settings. As a reminder, this should be done for any router you connect in your home– regardless of whether a password is or isn't already set!
User settings
The users setting option lets you configure who on your network has access to the MikroTik router. As a default, you will see there is one user setup— "admin"— that has full access control.
It is advised that you disable this user and create your own user(s) with assignments to the appropriate groups, depending on how your network is set up.
Internet access settings
MikroTik routers provide different configuration options for connecting to the internet:
DHCP Client: The MikroTik router gets an IP address on the WAN side from a DHCP server in front of it. This is the default MikroTik router configuration, and has to be removed if not supported by your ISP. You can do so by accessing the DHCP Client settings of your router, found under IP.
Static IP: The MikroTik router gets a static IP address on the WAN side. As a default, your router will list only the address of your Local Area Network (LAN), but you can add a new static IP address in the Addresses configuration setting of your router.

Another internet access configuration you'll want to check and, if needed, make changes to is your router's Network Address Translation (NAT) settings. You'll want to ensure you have NAT enabled so that your LAN is masked by your ISP, which you can learn more about in the MikroTik Wiki.
Don't miss the next "How to configure MikroTik router" article! Subscribe to our newsletter below.
---
Minim is a Made for MikroTik software partner and provides tools for easily configuring these routers. Check out the default configurations Minim provides for MikroTik router security.
Like this blog?
Subscribe to our newsletter.