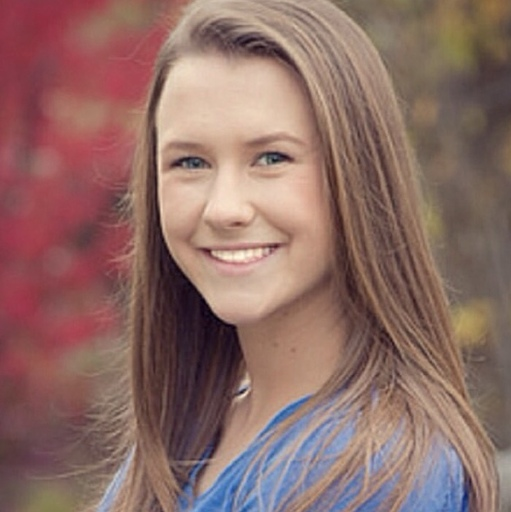 Celebrating International Women's Day with Minim
A day dedicated to celebrating women far and wide? Sign us up! In honor of the 110th anniversary of International's Women's day, we're giving some much-deserved recognition to five inspiring women at Minim.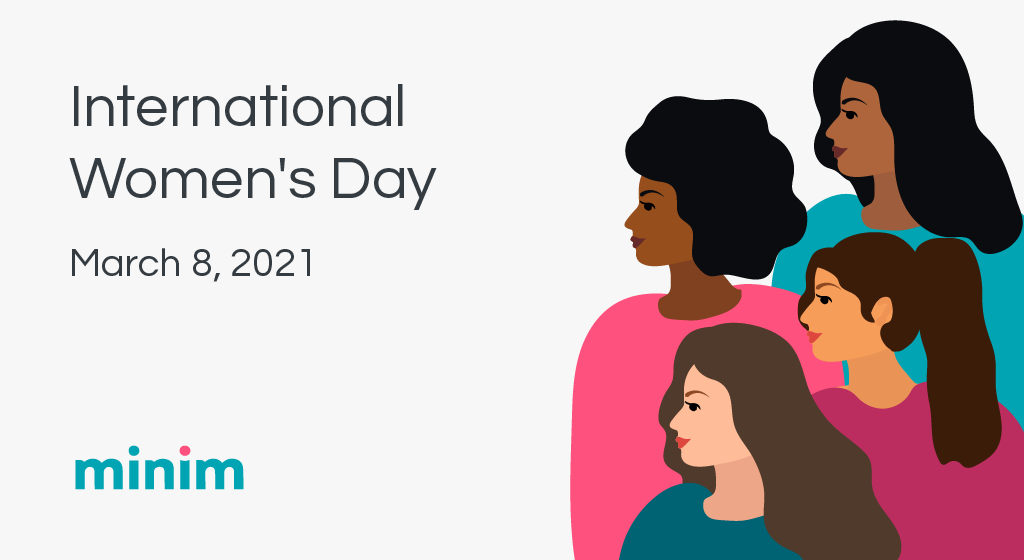 Meet Sara Bishop, Head of Talent and Culture at Minim and avid lover of the outdoors
Sara Bishop is the social engineer keeping all of Minim's departments running on the same track. Sara came to Minim with a BA in Sociology and Anthropology, as her original intent was to pursue a career in social work. Lucky for us, she found the world of recruiting and HR to be a natural fit.
In the wake of Minim's recent merger, Sara has been critical to establishing a company culture that resonated with our newly combined team. Sara spearheads the Community and Culture committees, both employee-based groups aimed at upholding Minim's culture with lunch-n-learns and fun activities.
Outside of the office, and outside in general, Sara enjoys finding thrill and exercise in a variety of activities like backcountry skiing, surfing, and rock climbing. Of all of the places she's visited, her favorite surf spot is Santa Teresa, Cost Rica, a tiny beach village on the western edge of the Nicoya Peninsula. They say if you love your job, you never need a vacation, but after everything Sara has done for us here at Minim, we hope she'll catch a wave on a gorgeous white beach the next chance she gets!
Meet Liz Hitchcock, Co-Founder of Minim and eclectic entrepreneur
Startup founder, bookstore owner, land developer, mom of three, angel investor— you name the hat, Elizabeth Hitchcock has likely worn it. In addition to her role as Founder and Minim Director of the Board, Liz also holds several leadership positions, including: Treasurer of the Currier Museum of Art, Board Director at St. Mary's Bank Credit Union, and General Partner at the Millworks Investment Fund.
In recognition of her achievements and community involvement, Liz was named to the 2017 New Hampshire Union Leader 40 Under Forty List and was recently awarded the Leader in Business Award by the New Hampshire Business in Arts Committee and a Top Female Founder 2020 in Entrepreneur.
Beyond these impressive feats, Liz and her husband, Jeremy Hitchcock, established a donor-advised fund back in 2016 to get their kids— Matthew, Catherine and Benjamin — involved in philanthropy as early as possible. The result? A Dreamer's Hangout remains a hub where entrepreneurial endeavors and nonprofit organizations can meet to create change. The Hitchocks visit the Foundation together to learn more about the work of local organizations and find opportunities to support them.
While their family celebrates the gift of giving all year long, Liz and Jeremy have still discovered a way to make the Holidays special. The Hitchcocks celebrate a "day of giving" each Friday of December, bringing food and donations to the New Hampshire Food Bank and other similar organizations. When it comes to community engagement, Liz Hitchcock is the woman to ask!
Meet Nicole Zheng, CMO at Minim and mystery novel writer
Chief Marketing Officer of Minim and Advising CMO at Aliro Quantum, Nicole Zheng is a force to be reckoned with as a female leader in technology. Prior to Minim, Nicole held the position of Chief Marketing Officer at cloud software companies Antidote Technologies and OnSIP (ACQ: Intrado). She has served as a board member of Alliance of Channel Women, a nonprofit on a mission to advance careers for women in the telecom and broadband services sector.
Having earned her B.S. in Materials Science Engineering and B.S. in Engineering and Public Policy from Carnegie Mellon University as well as business certifications from The Wharton School Online, it comes as no surprise that Nicole's greatest strength is designing effective marketing systems that result in customer acquisition and delight. Her engineering background and analytical mind have served her well here time here at Minim, earning her also the recognition from Entrepreneur as a Top Female Founder 2020.
While these professional accolades are undoubtedly impressive, Nicole's creative side is not to go unacknowledged; this young CMO is currently working on her first murder mystery novel on the side!
Meet Sandy Howe, Board Director at Minim and tech industry guru
With over 25 years' experience within the global tech and telecom industries, Sandy Howe is the go-to resource on leveraging technology to grown your business. Her trusted counsel and technical expertise have earned her frequent speaker invites to renowned conferences worldwide and many awards, including the titles of Multichannel News' Wonder Woman and CableFAX's Top Women in Technology.
Previously with ARRIS, Cisco, and Technetix, Ms. Howe is a technology executive with unmatched experience and professional intuition. The team she managed at Cisco as Director of Business Development generated $1B in sales. After moving on to fill the role of EVP and President at Technetix, Sandy was responsible for all functions in the US, Canada, Latin America, and the Caribbean. That's why we are so grateful to have her as a Minim Board Director.
Sandy currently fills a variety of other leadership positions outside of Minim as well, including Chair of Women on the Executive Board of Women in Cable Telecommunications (WICT) and Financial Advisor on the Board for the Society of Cable Telecommunications Engineers (SCTE). Back in Wilmington, NC, where she currently lives, Sandy is also a private investor and founder of Cape Fear Agency LLC, a real estate firm focused on residential income-producing property management.
Meet Abbi Hubler, Manager of Customer Success at Minim and spontaneous cross-country-road-trip taker
Would you pack up all of your things and drive across the country solo? That's exactly what Abbi Hubler did to start her career with Minim, taking a 4-day road trip from Las Vegas, NV to Manchester, NH completely by herself. This isn't too surprising for an adventure-lover like Abbi, however, considering her life back in Vegas consisted of riding her Kawasaki Ninja 300 Motorcycle in to work, where she would then climb up to 120 ft tall towers to rescue people.
Abbi first became familiar with Minim back in 2018 at a Wispapalooza convention in Vegas. Fast forward to the following October of 2019 at that same event— Abbi was asked to speak on a panel Minim was moderating on building company culture. Impressed by the level of importance placed on culture and career growth, Abbi decided to take a chance on Minim and embark on her 4-day journey:
"I chose Minim because I got this overwhelming sense from everyone I spoke to that it was an awesome place to work, it was doing great things (and would do more in the future), and it would provide me the opportunity to really challenge my thoughts on where I was headed career wise. In early 2020, Minim had some bad-ass women leaders including Nicole and Liz Hitchcock. They were making the moves I wanted to as well. So, I made the 3000+ mile move from Las Vegas to MHT all on my own. Looking back, I am so glad I did!"
How will you celebrate International women's day?
Feeling inspired by these incredible women and their stories? The year's International Women's Day theme is "choose to challenge"— a call to action for better gender representation across industries for a more balanced workforce. As the movement's leaders explain, "A challenged world is an alert world and from challenge comes change."
So, how will you go forth today to help support a more gender equal world? Research has found that a diverse and balanced workforce can help generate fresh ideas, increase productivity, and successfully appeal to a wider target audience— which is why our team here at Minim challenges you to get involved in the conversation and tell us what your company is doing to build diversity in the workplace. Get social with us! Use hashtags #ChooseToChallenge and #IWD2021.