Using Zoom video meeting at home
Video conference platform usage is surging as the world continues to practice social distancing in response to COVID-19. Considering Zoom? Here are some stats and a handy getting started guide!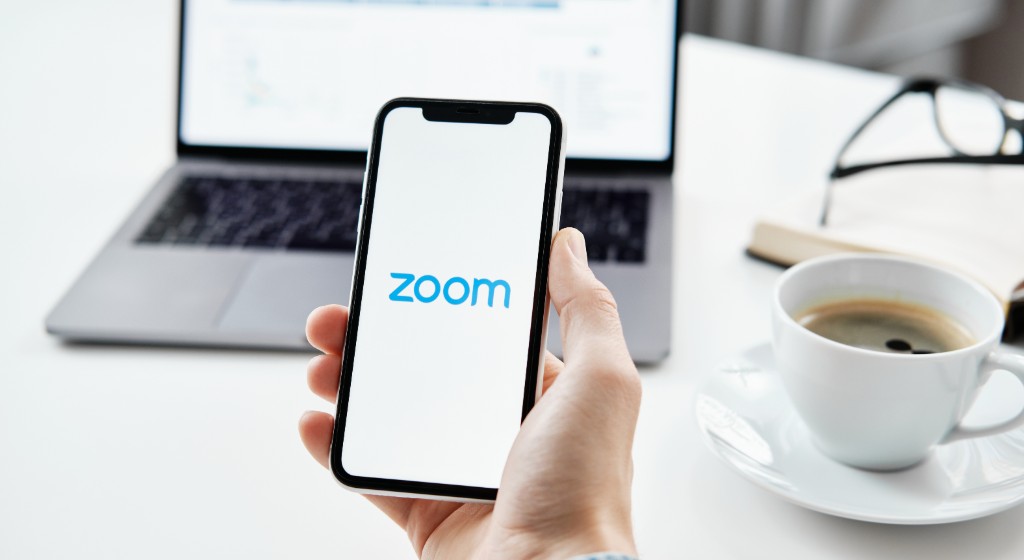 In result of COVID-19, video conference platforms have seen record growth:
Microsoft Teams has seen a 775% increase in calling and meeting monthly users for a one-month period in Italy and now supports more than 44 million daily users worldwide.
Google Hangouts has seen a 60% day-over-day growth as its current daily usage is more than 25 times of what it was in January.
Cisco Webex has seen 5.5 billion meeting minutes held in just the first 11 business days of March, with 3.2 million meetings held worldwide in a given day.
And another video conferencing platform on the rise is Zoom. With an additional 2.22 million monthly active users so far in 2020, Zoom is being leveraged for both business and personal use around the world. Whether you are one of these monthly active users or just starting out with Zoom, here are some tips for using Zoom video meeting at home.
How do I join a Zoom video meeting?
You actually don't need a Zoom account to join a Zoom video meeting. If you have been invited by a Zoom host, simply follow the invitation link and/or call-in details. A Zoom account is only required for the host.
However, it's a great idea to have a Zoom account for when you'd like to host a video meeting! Simply follow the next section to create an account and learn how to join a video meeting from your Zoom app.
How do I start a Zoom video meeting?
To be a Zoom video meeting host, you will need a Zoom account.
1. Sign up for Zoom
To get started, sign up for a Zoom account here. Features vary per Zoom video meeting plan, but at the basic and free level, users get the following:
Ability to host up to 100 participants
Unlimited 1 to 1 meetings
40 minute limits on group meetings (Currently waived for K-12 schools and educators in response to COVID-19.)
Unlimited number of meetings with online support
HD video and audio
Multiple video conferencing views (full screen, gallery, active speaker)
Option to add in a virtual background
Option to join by telephone call-in
Scheduling via Chrome extensions
Ability to screen share with annotation
2. Download Zoom
After signing up, download the Zoom app for your device here.
3. Join or start a video meeting
As stated in the previous section, joining a Zoom video meeting can be done by following the invitation link and/or call-in details sent by the meeting host. If you want to be the host, you can start a Zoom video meeting in your Zoom app. Here's an example of what it looks like in the Zoom web client: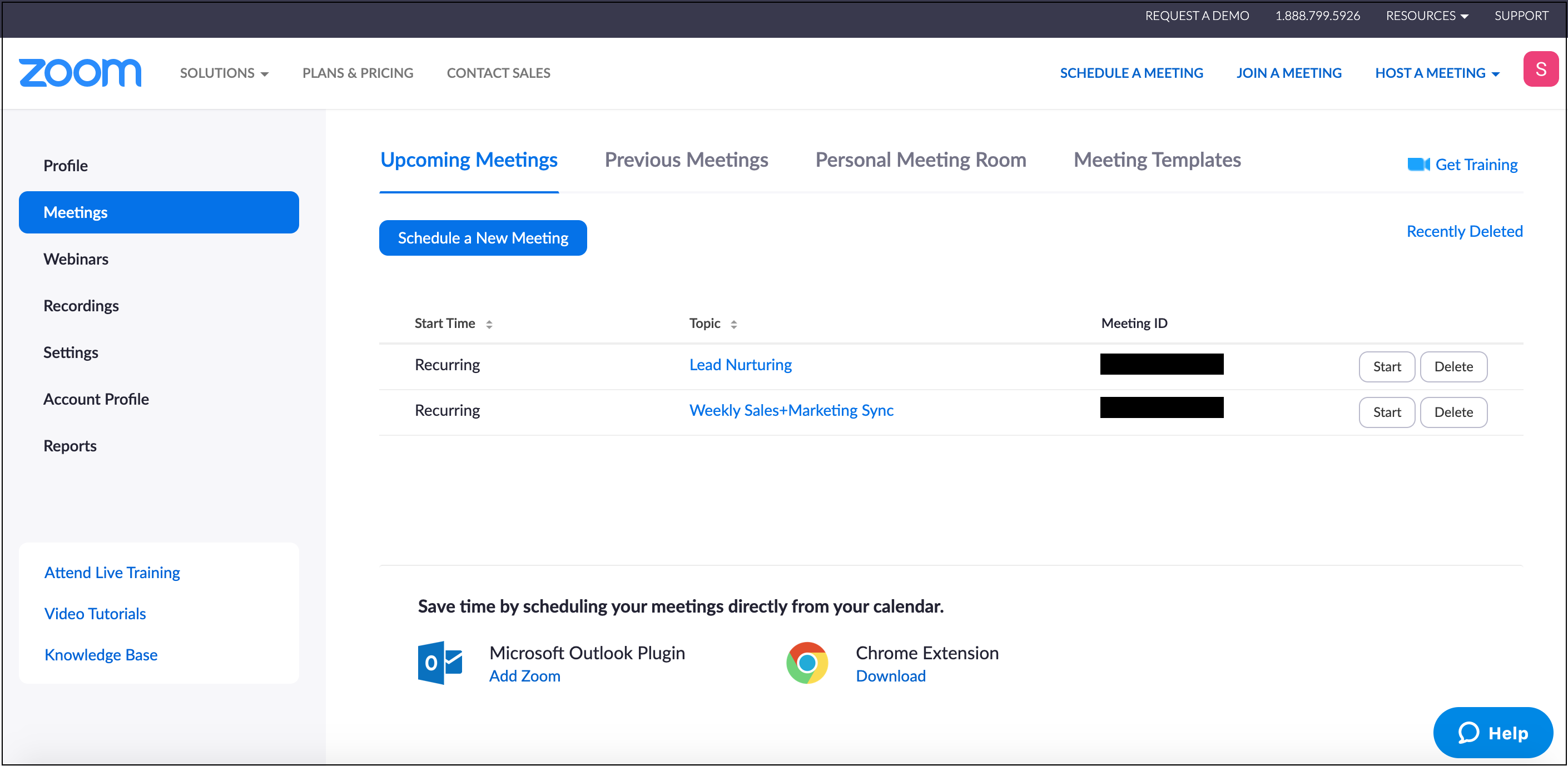 You have a few options. First, you can click the "Schedule a New Meeting" button, which will prompt you to set a date/time/duration, add a meeting description, edit meeting settings, and assign an alternative host.
Zoom also lets you start a meeting by clicking on the "Host a Meeting" drop-down in the top right. Here, you can simply select your preference for video and a Zoom meeting will start.
Have any questions? The Zoom Support Center has what you need.
How do I improve the quality of my Zoom video meeting?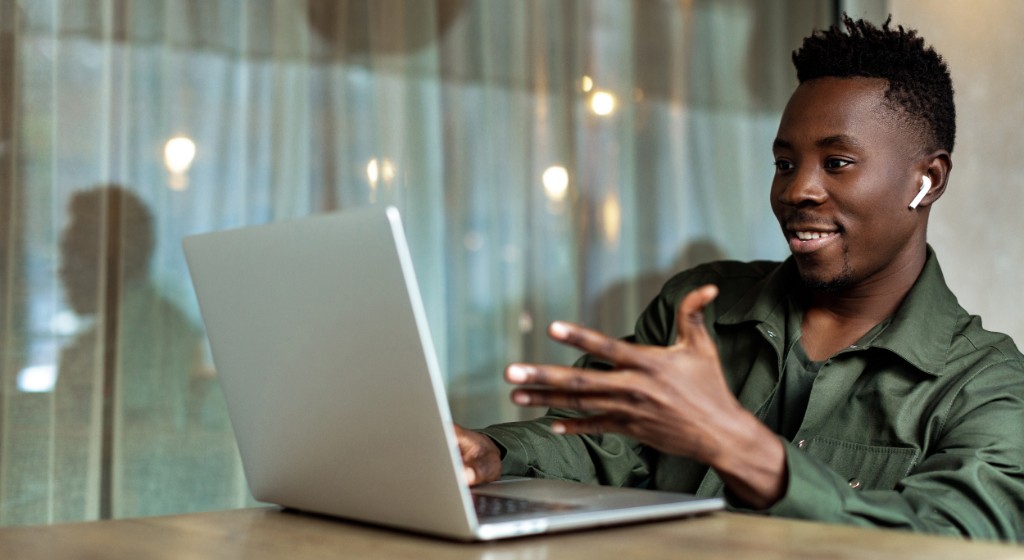 Tip: Experiencing a choppy Zoom video meeting? Try turning off your video or calling in
While a remote communication best practice is keeping your video on so people can connect "face-to-face", sometimes it's best to turn off as your network may not have enough available bandwidth.
Here's a summary of Zoom's recommended bandwidth:
For 1:1 video calling— 600kbps (up/down) for high quality video and 1.2Mbps (up/down) for HD video.
For group video calling— 600kbps/1.2Mbps (up/down) for high quality video. 1.5Mbps/1.5Mbps (up/down for gallery view.
If your home network has many devices in use, and therefore consuming bandwidth, at the same time, chances are your video call will be interrupted. Turning off your video can help improve the quality of your Zoom meeting.
If you want to keep your video on but are experiencing connection issues, another tip is to mute yourself and call into the Zoom video meeting using a cellular connection. This will help your audio come in more clear while still letting others see you.
Tip: Don't have a designated workspace at home? Try a virtual background
Zoom's virtual background feature is something our team plays around with a lot. However, the feature can also be helpful if you lack a designated workspace at home and want to hide what's behind you on a Zoom video meeting.
Of course, your meeting may end up looking something like this Microsoft Teams meeting did...
my boss turned herself into a potato on our Microsoft teams meeting and can't figure out how to turn the setting off, so she was just stuck like this the entire meeting pic.twitter.com/uHLgJUOsXk

— Rachele with an e but pronounced Rachel (@PettyClegg) March 30, 2020
But I wouldn't worry too much. Setting up a virtual background on Zoom can be done simply. Just navigate to your Preferences, click on Virtual Background, and either select from the Zoom options or upload a custom background.
Tip: Hosting a Zoom video meeting? Here are must-have security settings for Zoom hosts
On a more serious note, Zoom privacy and security have come under scrutiny as daily usage for the platform continues to spike.
The latest concern revolves around how easy it is to join a Zoom video meeting as we're now seeing what are called Zoom-bombing or Zoom gate-crashing tactics take place. Essentially, people from the public are finding their way into private Zoom video meetings by guessing the randomly generated meeting ID and using brute force tactics.
Each Zoom call has a randomly generated ID number between 9 and 11 digits long that's used by participants as a kind of address to locate and join a specific call. Check Point researchers found a way to predict which were valid meetings about 4 percent of the time, and it was able to join some, says Yaniv Balmas, Check Point's head of cyber research. (They didn't dive into the meetings themselves, Balmas stressed. Rather, they ended the calls at the "waiting room" screens.) [The Verge]
Once in a meeting, these bad actors are broadcasting inappropriate content, listening in on sensitive calls, and more. This of course is a huge security and privacy concern. As the Zoom video meeting host, we recommend taking the following preventative measures:
Update: Effective April 5th, Zoom enabled passwords and virtual waiting rooms by default for Free Basic and Single Pro users.
We hope these Zoom video meeting tips are helpful! Have a tip to add to the list? Tweet us @MinimSecure.