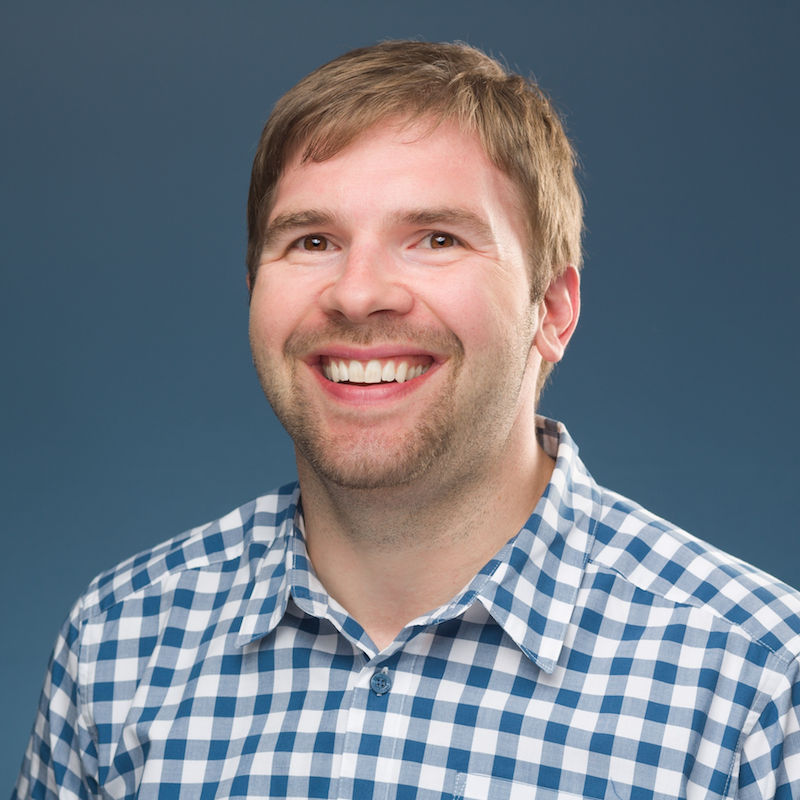 Open source, IoT management, and security platforms
The news of Red Hat's acquisition by IBM reminded me that sharing platform mastery with customers can have tremendous value. Red Hat was able to provide a known, reliable platform, while also harnessing the creativity, experimentation, and velocity of innovation that open source brings.
Red Hat is one of many that are in the open source software space, as the number of venture deals worldwide shows: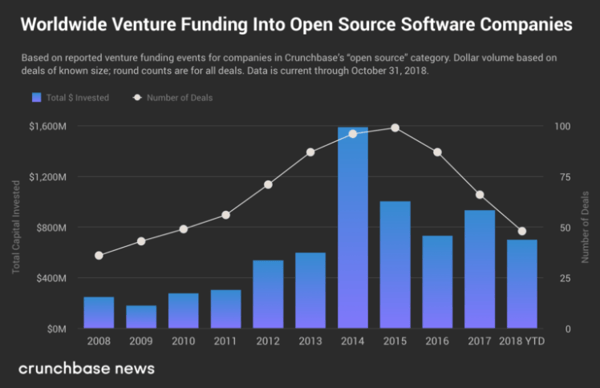 Image from Crunchbase News article
Open platforms for consumer networking
In the consumer networking side, we are seeing a move to open platforms as a standard. These open projects allow developers and innovators to extend their capabilities, in turn driving more innovation. As a result, more minds are capable of sharing their ideas on what consumer networking ought to look like in the smart home. Some examples of these open projects include:
OpenWrt/LEDE: An open source project which has been around for years, providing the most comprehensive level of hardware support and activity.
Prpl Foundation: A vendor coalition that is bringing more complicated bits of functionality to OpenWrt.
RDK: Comcast's version of a full stack for consumer networking that's designed for scale and also a key part of Xfinity.
Today, we see consumers spending hundreds of billions U.S. dollars on IoT devices. The sophistication of the average consumer is not equal to that of a network administrator or a security engineer, which creates the problem when these devices don't work properly or expose their homes to security threats.
Service providers are tasked with supporting heterogeneous networks for thousands and millions of subscribers, meaning that AI and ML techniques are a base requirement for managing home networks. And, we also see that wireless is the prevailing transport method in homes— a topic that can be vexing for RF engineers.
As you can see, the home and consumer networking space is messy and leaves a tall order to be solved. Over the next decade, open platforms are going to help tremendously. Rather than silicon chip revisions being the primary solution, we are moving towards a world where we rely on platforms between the service provider and subscriber that enable better management of home networks.
Minim's approach to open platforms
At Minim, we recently announced the launch of Minim Labs, which allows you to install Minim on a network device to manage and secure your home network, for free. Providing this do-it-yourself version of an IoT hub for home networks is core to our belief at Minim that home networks should be simple and safe. To help you get started, we've created two guides that walk you through how you can create your IoT hub with Minim Labs:
In the future, we want to open more of our security capabilities. For instance, how can anyone who knows of a vulnerability build a recipe to defend against known bad issues? A security researcher could develop a scan for a known weakness and remedy a fix... A micro-security container could be bundled up and distributed to any device powered by Minim... We think that many issues can be virtually patched through network techniques, thus vastly improving the overall state of network security at home.
We hope you enjoy these tools and like any open source project, we are excited to see how this develops and grows!