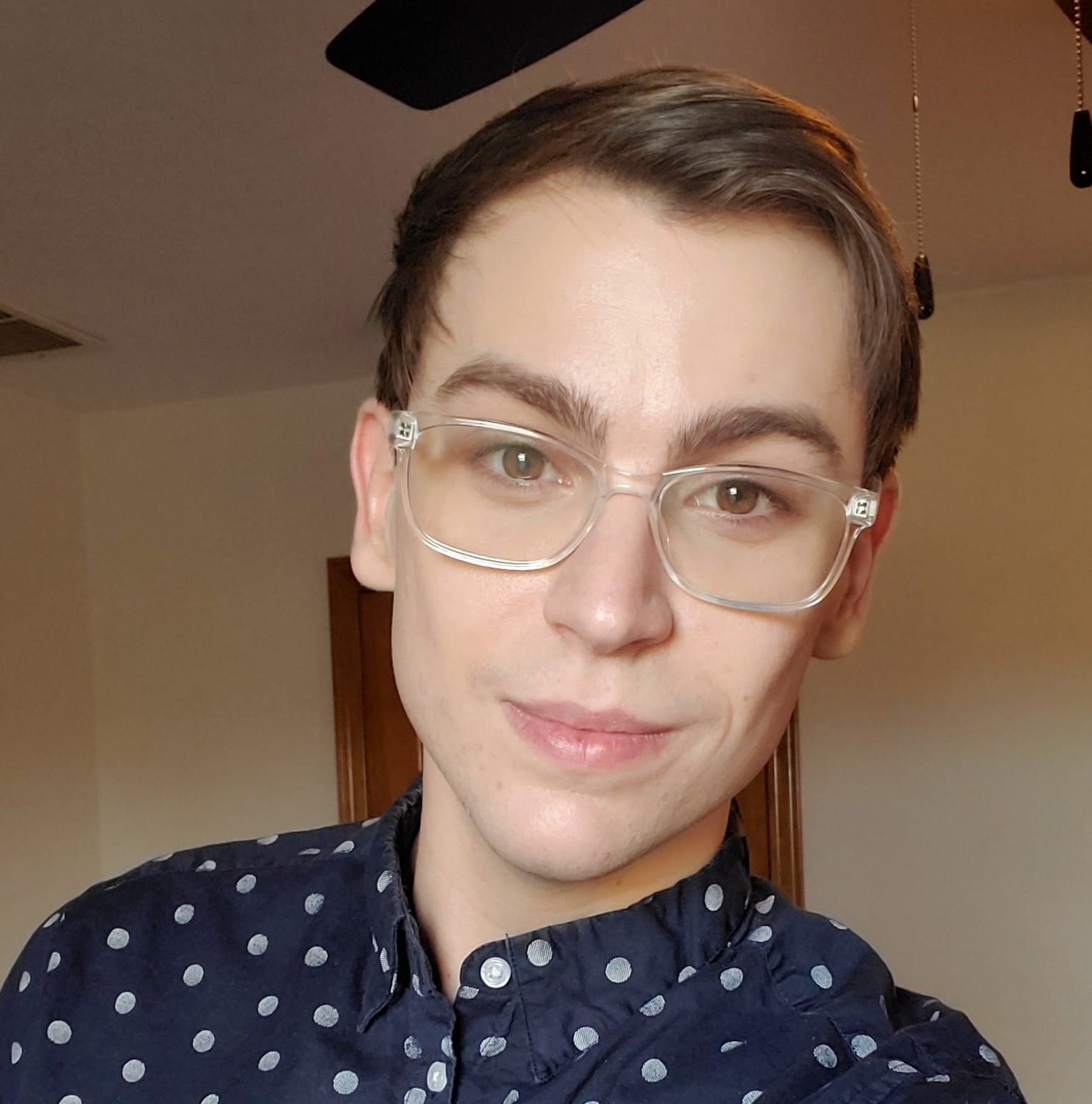 Minim in India: MH7020 Mesh WiFi and motosync app now available
Minim's global mission to provide safe, reliable, managed WiFi has made its way to India via Amazon.in and Flipkart.com. Under the globally recognized Motorola brand, Minim is excited to deliver best-in-class routing hardware coupled with award-winning network management software to new territories.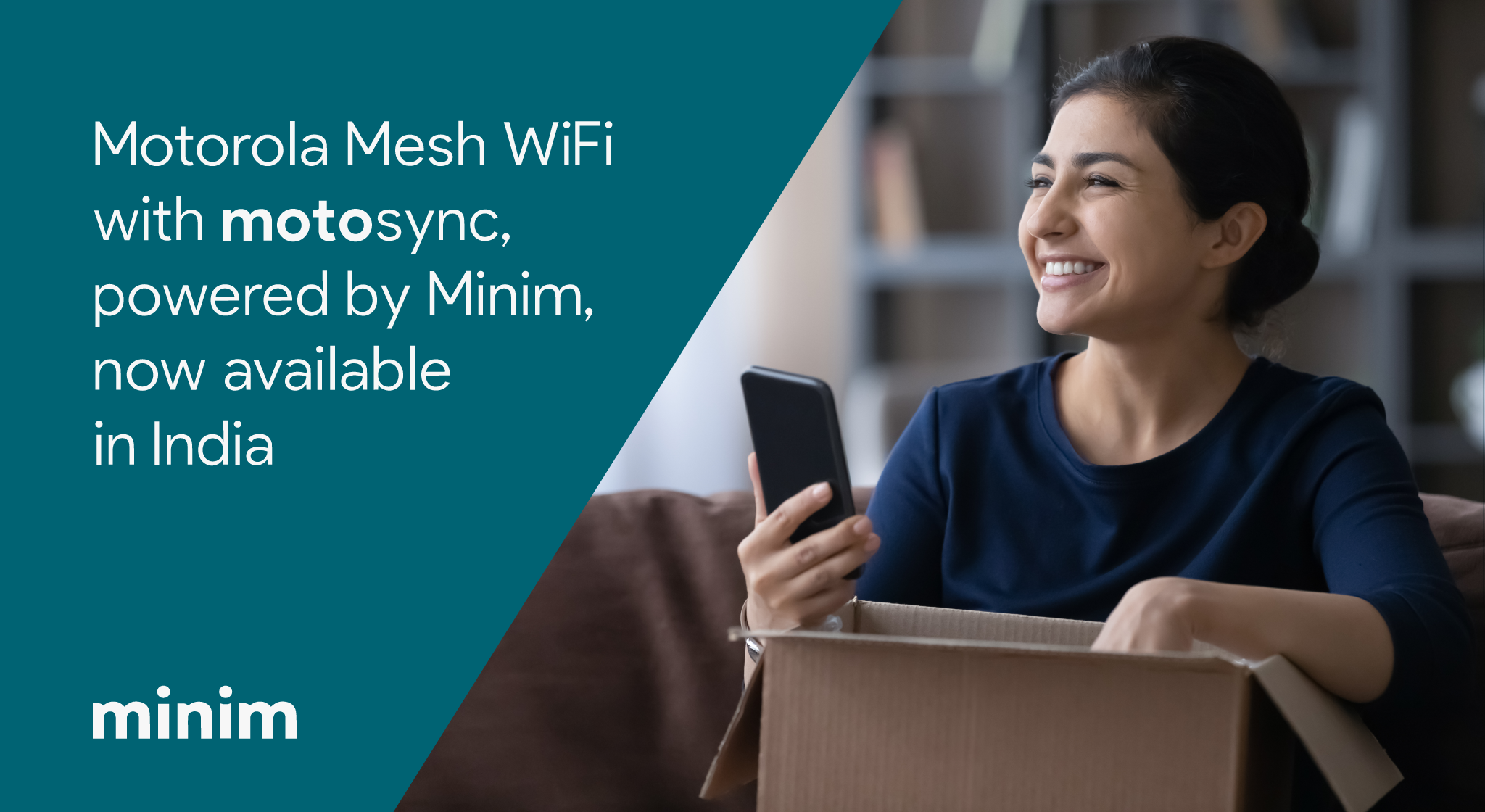 With over 500 million active internet users, India is the second-largest internet user market behind China. However, India ranks 131 out of 138 in the global internet speed rankings lagging significantly in both download and upload speed and latency. The Motorola MH7020 mesh WiFi system now provides the India consumer speed and reliability, network customization, and advanced security.
Motorola MH7020 is the first integrated mesh WiFi system offering in the Indian market that combines high-quality Motorola hardware and a feature-rich motosync app powered by Minim, all at an affordable price. With wide-range performance and the largest area coverage in its segment, our product can blanket most WiFi dead zones across Indian households.

Srini Nalla, Minim Vice President - International Business
Superior WiFi in India: Connectivity for all
Minim's expansion in India is also a win for the country's Internet Service Providers (ISPs) and small businesses. ISPs have access to Minim's Care Portal that provides remote network visibility and reduces customer support time. Service providers leverage granular controls and visualized network information, while small offices and home users are impressed with the speed of problem resolution. Small businesses who have adopted Minim-enabled hardware appreciate the impact that control and protection of their network provides their business:
In addition to keeping costs down, we take HIPAA seriously, and setting up a secure network and physical space is high on my priority list. Working with Minim has been seamless. All product owners and representatives are always available to answer questions, especially during setup and onboarding. Equally important, I am saving over 50% compared to the previous company I used.

Ola Abimola, Principal of High Country Lab Services – Global News Wire
Problems are resolved autonomously with on-demand network diagnostic information. AI-driven security keeps users safeguarded and notified of threats to precious assets. Minim has been a pioneer in network performance and safety around the world, and we're happy to bring excellence in software service to India.
We recently received a review from the recognized Tech Guru of India, Rajiv Makhni. On his YouTube channel Tech Maknified, he praises the mesh system for its ability to eradicate weak points in coverage with consistent signal throughout the entire home. He also speaks to the utility of content filtering, security controls, and ad blocking at the device level for families using the motosync app, powered by Minim.
Loads of security features are built in [like] stringent password protection and threat notification that are included as part of the price. (6:00)
In his video covering the WiFi system and app, Makhni highlights the free-of-charge features he feels Indian families will appreciate the most like device profiles and scheduling as well as data usage visualization. The built-in speed test feature enables users to test internet speeds at the provider level and recognize where network speeds are suffering. Because of the visibilty the app offers, Makhni was able to recognize slowdown on his own network and contact his provider to rectify the issue. Such cases can remain unnoticed with less thorough device-to-router speed tests.
You can have 30, 40, 50 users in your house and everyone will enjoy seamless connectivity in all corners of your house. (3:05)
In the short ~6 minute video, Makhni covers it all including hardware setup which he found to be easy. But for those in need of help he cited our customer service who "hold a user's hand" through the process, creating a simple and hassle-free setup. He explains, "They'll even do it for you by taking control". (3:45) But in the end, it's about performance, and to his delight, the mesh system's signal range is more than enough to cover areas around his home such as the garage and parking area. Bandwidth capabilities are also more than satisfactory, as he details how the tri-band WiFi technology is able to cater to a large number of devices simultaneously—over 50—without drops in coverage.
High-range WiFi router with one-touch control
As India's gateway router business grew 29.5% year-over-year in Q1 2021, the demand for managed WiFi in the second-largest online market is clear. Indian homes and businesses with MH7020 systems now enjoy features like:
AC2200 Tri-band Mesh WiFi for long-range, high-speed connections on the 2.4GHz and 5GHz channels
Powerful Network Management Features via the motosync app, powered by Minim
Intelligent Band Steering to automatically optimize device traffic to the best connection
WiFi Channel Selection to minimize drop-offs, buffering, and bottlenecks
Automated Updates to keep users modernized with the latest features and security
The MH7020 eliminates dead spots in scalable packages with options of the crowd-pleasing router (₹7,999.00), router + satellite (₹13,999.00), or router + two satellites (₹19,999.00) to customize coverage for any size of home or office. Moreover, the tri-band architecture provides an additional WiFi band dedicated to backhaul traffic that maximizes Internet speeds for home users.
Each package comes complete with the MotoManage™ app and a free upgrade to motosync. Powered by Minim, this intelligent network management app drives a smooth and autonomous setup experience. Initiating the router and adding satellites to extend range is as easy as scanning a QR code and confirming your device.
Once complete, granular network control and insight features like AI-driven threat detection, network timelines, device vulnerability notifications, and one-touch customer support are available on mobile. The on-demand access to diagnostic information simplifies troubleshooting to a painless process. Even if an issue were to arise, the control is in users' hands and network issues are resolved quickly and effectively.
If you'd like to stay in the loop with tech trends in India, feel free to visit Tech Makhnified on Twitter, Facebook, or Instagram.