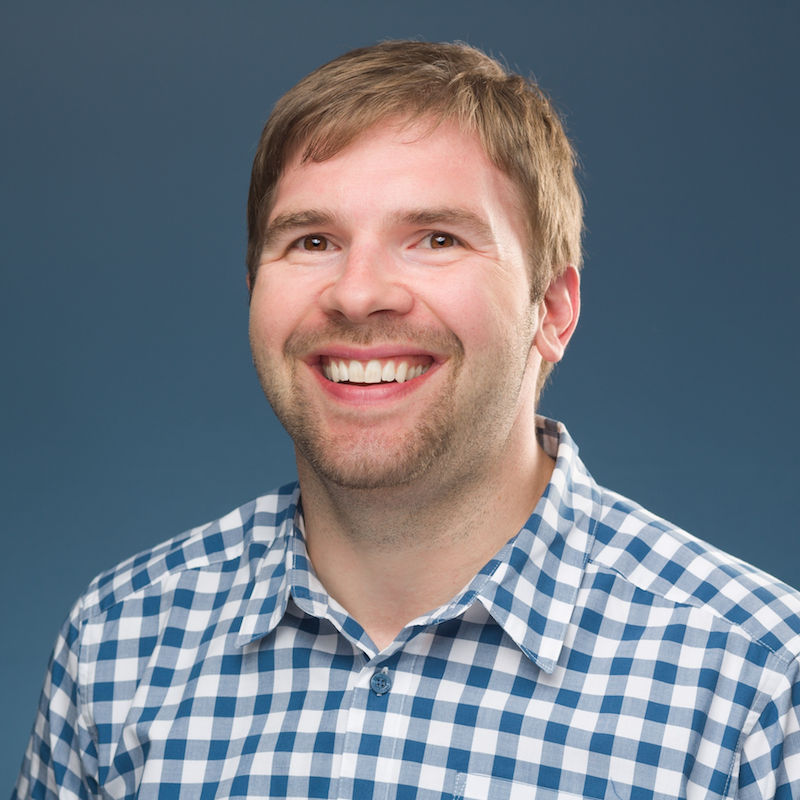 Maslow's Hierarchy for internet and the era of IoT
Maslow in 1948 came up with a hierarchy for how humans seek needs. In this concept, you focus on your most immediate needs before moving up the pyramid. In a world where the UN has declared internet access as a basic human right and IoT is increasing our dependency on connectivity, I started to think about our hierarchy of internet needs.
WiFi connectivity is the lynch pin for the next layer of connectivity
I would like to propose the Minim Hierarchy for Internet Needs, as pictured below. This applies to the home, and it's notable that not all homes are created equal. There are cutting-edge smart homes with high speed internet, multiple devices, and a high level of home network management and security (typically offered by their Internet Service Provider), while other homes have high speed internet with just a single connected desktop.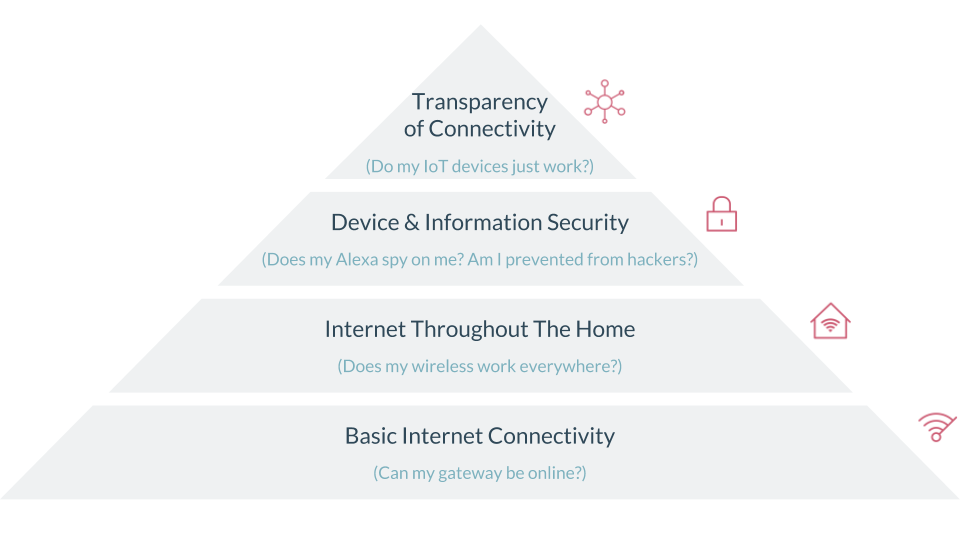 Minim Hierarchy for Internet Needs
Our need for high-speed internet
At the base of the pyramid is basic internet connectivity. Does a home or office have a high speed internet connection? The industry has definitions for high speed internet (the FCC says 25 Mbps today, upgraded from 4 Mbps in 2015). For visualization, that's a single 4K video stream, maybe 2 HD streams, or about 5 web browsing devices. At this point, many homes have pretty great internet connectivity. The last mile is connected. Now, we are trying to connect the last foot, which brings us to WiFi.
Our dependency on connectivity
The second layer of the pyramid relates to whether all of our devices are connected. For the last 10 years, homeowners have been cabling their homes with Ethernet and coax/MoCA extenders. We're also just entering the phase where WiFi extenders and WiFi mesh systems work inside the home at bandwidth rates fast enough for streaming. Meanwhile, consumers have been focusing less on overall home connection speeds. Most homes and homeowners are in this phase today.
Our concern for IoT privacy and security
As device connectivity becomes less of an issue, the privacy and security (third layer) of sensors, cameras, and microphones becomes important. Some things that become top of mind include the ability to:
Know which devices are on the network
Have parental controls
Block the most recent kinds of threats (ex- WannaCry or VPNFilter)
Have good admission control
Our desire to understand how these devices work
The fourth layer of the pyramid deals with how devices and applications talk to each other. Many of the IoT data frameworks and SDKs have all focused on how apps share information and communicate with one other. In some ways, they are premature because they rely on the basics of connectivity and basic security inside the home. This is a massive space and will likely be owned by device manufacturers and the big technology providers like Amazon, Google, Apple, and Microsoft.
Minim network management solutions solve for the second layer of the pyramid; our security and insights solutions solve for the third.
(Last updated on August 28, 2019)